Herbal Anti-Inflammatories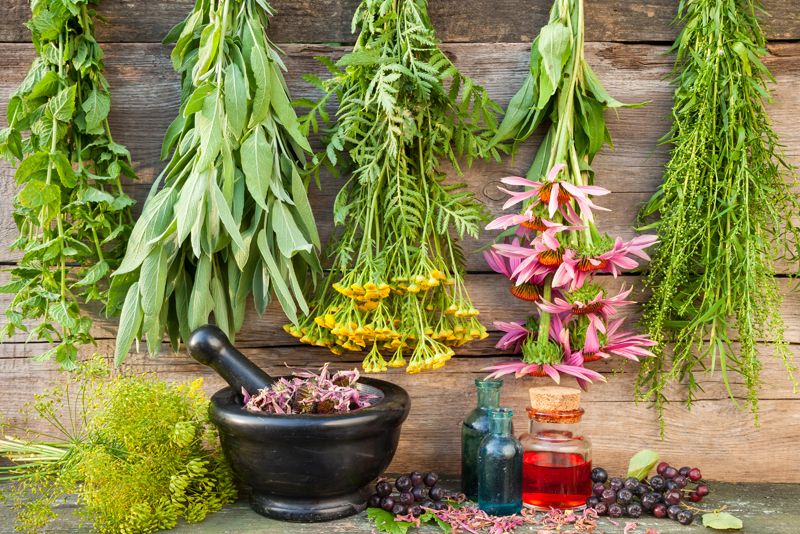 Young or old, injured or not, inflammation can occur in any part of your body at any time. From tennis elbow, to a low aching back, at some time we have all suffered from pain. Arthritis can be extremely painful as does weather changes.

It can become so painful that it hurts just to get out of bed in the morning, the simple act of putting on a pair of socks or even breathing. Inflammation is nothing to joke around with, it is incapacitating for some and deadly for others.

Medicine has made huge advancements in pain reduction, however there are still some of us who would rather go the holistic/natural approach to alleviating this problem. With many herbs and spices having the same effect as ibuprofen, aspirin and even naproxen, we can choose to see what other remedies might be out there.

With so many dealing with chronic inflammation because of injury, poor diet, stress, lack or extreme exercise, environmental toxins, irritation and swelling plays a huge role in our health, from heart disease and cancer to arthritis, allergies, asthma and more.

So why not use some of the following wonderful herbs and spices that you may even have in your pantry? Try sprinkling on some of these powerful healing herbs and spices next time you eat…from painful joints, to aiding your circulation and digestion, you have nothing to lose and everything to gain without the harmful side-effects!

Here is a list of some of the anti-inflammatory herbs. Do your own research, experiement and see what works best for you.

Aloe Vera * Arnica
Basil * Birch * Black Cohosh * Black Pepper * Bogbean * Boswellia
Cardamon * Chamomile * Chickweed * Chives * Cilantro * Cinnamon * Cloves
Devil's Claw
Feverfew
Garlic * Ginger * Golden Rod * Golden Seal * Guggul
Hawthorn berries * Holy Basil * Horse chestnut leaves
Ladies Mantle * Lime * Licorice
Marigold * Meadowsweet * Myrrh
Neem
Oats
Parsley * Peppermint * Plantain
Rosemary
Saw Palmetto * Slippery Elm * St. John's Wort
Turmeric
Valerian
White Popular * Wild Yam * Willow Bark * Woundwort
Yarrow

Please always do your research and consult with your physician, naturopath, or health care provider before taking any home remedies or supplements or following any treatment suggested on this page. Only your health care provider, personal physician, or naturopath can provide you with advice on what is safe and effective for your unique needs or to diagnose your particular medical issue.





Related Articles
Editor's Picks Articles
Top Ten Articles
Previous Features
Site Map





Content copyright © 2023 by Bettina Thomas-Smith. All rights reserved.
This content was written by Bettina Thomas-Smith. If you wish to use this content in any manner, you need written permission. Contact Bettina Thomas-Smith for details.