Herbal Solutions to Mouth Problems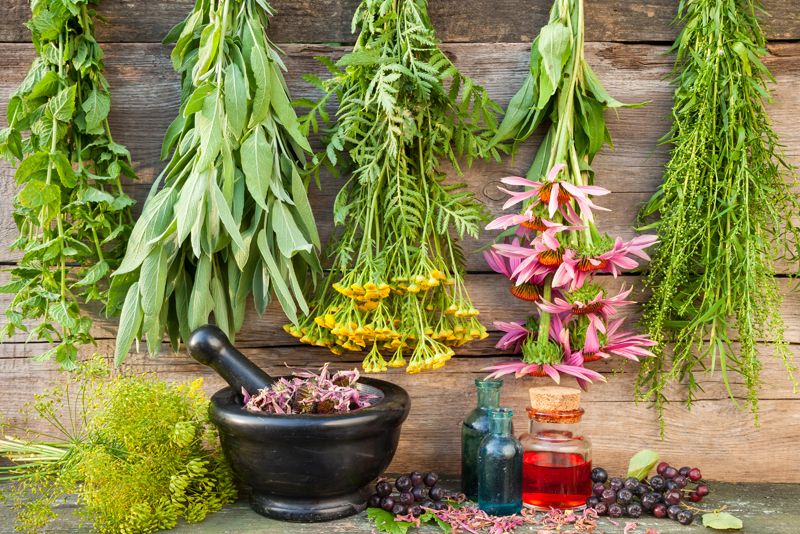 If you have had dental work done the taste of the liquid swabbed onto your gums will not be unusual to you. It may taste familiar if you like warm Christmas spices because even today dentists still use cloves and as anaesthetic and painkiller. Having good mouth health is quite crucial to general well being and gum disease has been linked quite strongly to heart disease and stroke. Herbal remedies are great to help treat many conditions relating to the lips, mouth and gums.

Tooth aches and inflamed gums can be debilitating and the pain can reach levels that become almost unbearable if not treated. If your pain is severe you must seek medical attention but sometimes relief is required until an appointment can be made with a dentist. Clove oil is an incredibly effective treatment for these conditions reducing the pain in only a few short minutes. This herb has wonderful antibacterial and anti inflammatory properties and can very quickly reduce the inflamed areas' perception to pain impulses. Unfortunately this treatment only works short term.

Another effective herb for the mouth and any associated issues is Myrrh. This herb is a wonderful antiseptic and has anaesthetic action which encourages healing, and reduces any inflammation or swelling. This herb can be used in tincture form to treat bleeding gums, bad breath, periodontitis and canker sores. The myrrh tincture can be diluted with fresh water this resulting mouthwash can be used to gargle with to maintain mouth health.

Cold sores are painful and ugly and standard medications do not seem to provide any kind of relief for the discomfort or promote quick healing. Herbs have been the focus of many studies trying to find an effective treatment for these nasty outbreaks and success has been reached with lemon balm. This herb has been shown in labs to kill both herpes simplex viruses. Lemon Balm has worked wonders on cold sores reducing the healing time, helping with the swelling and pain and limited the spread. Try a prepared lemon balm cream when initial symptoms start to appear and continue treatment if you don't catch the outbreak in time.

These treatments are wonderful to help you cope with many mouth issues but need to be used with care. Clove oil is very powerful and can be damaging to gum tissues if applied repeatedly over long periods of time. It should never be ingested and if irritation occurs on the affected area just rinse with water. Avoid these herbs if you are pregnant or nursing.


Related Articles
Editor's Picks Articles
Top Ten Articles
Previous Features
Site Map





Content copyright © 2023 by Michelle Anderson. All rights reserved.
This content was written by Michelle Anderson. If you wish to use this content in any manner, you need written permission. Contact Bettina Thomas-Smith for details.