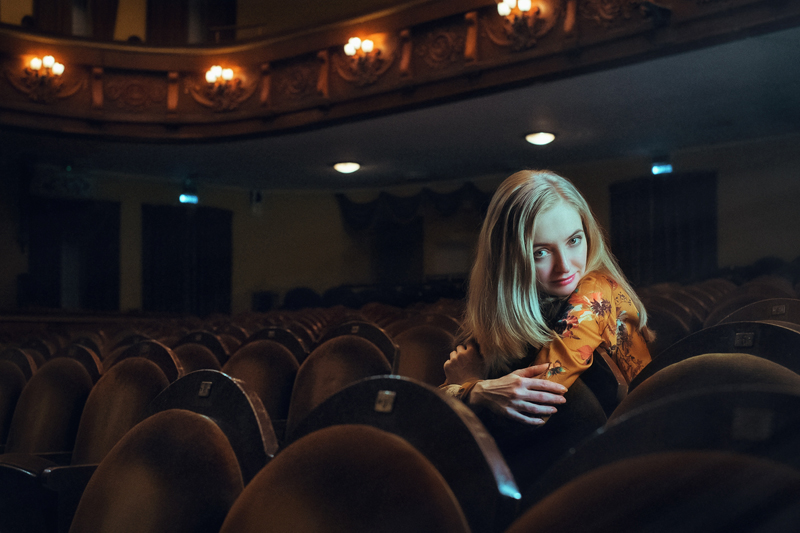 "Augustine", Alice Winocour's ambitious first feature, examines a society fraught with binary oppositions: male vs. female, rich vs. poor, doctor vs. patient, reason vs. emotion, physical vs. psychological. The film takes place during the late 19th century, in France's Hospital Salpetriere. The patients housed within its walls are all female, diagnosed with "ovarian hysteria." The head doctor, Charcot (Vincent Lindon), posits a physical reason for their distress; a lesion on the brain that leaves no trace. The effect of cultural repression of female desires, which Charcot is not capable of considering, is Winocour's true subject.

Augustine (Soko), a kitchen maid, is admitted to Salpetriere after suffering a violent seizure. Prohibited from leaving the hospital, Augustine must attract the attention of Charcot if she has any hope of regaining her freedom. Charcot, meanwhile, is desperate to acquire funds to finance the hospital and his research. He decides to use Augustine as an exhibit, inducing her seizures in front of the physician's academy. Augustine, illiterate and still a teenager, is shrewd enough to realize the good doctor is using her to advance his career. She, in turn, uses her sexuality to seduce Charcot. Will he succumb? Are Augustine's symptoms genuine or a con?

Winocour opens the film with the image of a crab being boiled alive, suggesting this is what triggers Augustine's first attack. The animal imagery continues throughout the film. Working in the hospital's kitchen, Augustine is forced to kill a chicken with an ax. The camera follows the headless chicken as it suffers its death throes. Augustine then has nightmares of a slaughterhouse. Augustine, herself, is compared to a lab animal by Charcot. Winocour is examining the parallels between the treatment/abuse of animals and the clinical detachment with which Charcot views his patients.

Ironically, the only truly erotic scene occurs when Charcot introduces Augustine to Zibidie, his pet monkey. As they interact with the animal, Charcot begins to exhibit a sensuality and playfulness that has been repressed. Realizing his attraction to Augustine, however, he ends the encounter and orders Augustine out of the room.

Soko was given the Courage in Acting Award by the Women Film Critics Circle for her performance in "Augustine". She has a number of difficult scenes in the film, one of which requires her to be nude while Charcot delineates parts of her body with a red pen. Her simulation of Augustine's seizures, some with a sexual component, is compelling and believable. Vincent Lindon, as Charcot, gives a multi-dimensional performance that demonstrates the doctor's contradictory impulses.

"Augustine" has elements of a gothic romance, with its dark interiors and brooding score by composer Jocelyn Pook. Alice Winocour never lets atmosphere overwhelm her subject matter, though. She also breaks into the narrative twice, to let several contemporary women describe their experiences of "hysteria". These are actual psychiatric patients being questioned on-screen. Winocour's gaze is unflinching, unafraid to confront uncomfortable truths.

"Augustine" was originally released in the US in 2013. The film is in French with English subtitles. It is unrated but obviously intended for mature audiences. The DVD has extras, including historical photos of Charcot, Augustine, and patients of the Salpetriere. Two of Alice Winocour's short films, "Kitchen" and "Magic Paris" are also on the DVD. I watched the film at my own expense. Review posted on 4/30/2016.
You Should Also Read:
Abuse of Weakness Film Review
Camille Claudel 1915 Film Review


Related Articles
Editor's Picks Articles
Top Ten Articles
Previous Features
Site Map





Content copyright © 2019 by Angela K. Peterson. All rights reserved.
This content was written by Angela K. Peterson. If you wish to use this content in any manner, you need written permission. Contact Angela K. Peterson for details.