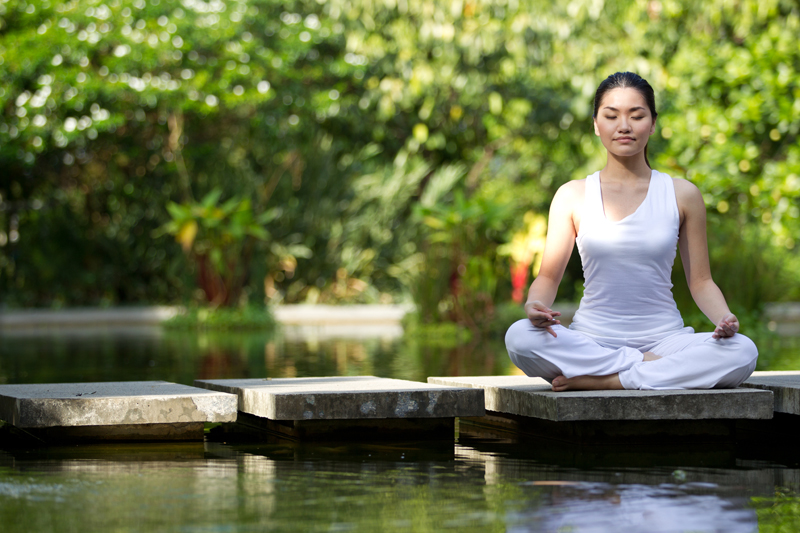 A walking meditation is a productive and peaceful way to spend some time outdoors. First, choose a route where you can safely walk and will not be disturbed. Some ideas include the block around your house, to and from a local park, the circumference of a school, the mall parking lot, a stretch of beach, path around a lake, route to the local store. You should be familiar with your route so you don't have to worry about getting lost.
Considerations:
Comfortable walking shoes. The walking surface should be smooth so your mind is not distracted trying to avoid rocks or other obstacles. Carry a small backpack with reflective patch. Include water, a flashlight, phone, hat, scarf or other clothing to accommodate the weather. Juicy fruit if you'll be out for a while. Any medication you may need if your walk is extended. A notebook and pen to record new insights at the conclusion or at a rest stop.
The walking meditation
Stretch to begin. Then, once you set out walking set up a rhythm to coordinate breathing and stepping. For example, take two steps in your inhalation, and two steps as you exhale. Keep up this pattern during your meditation. Do not hold your breath at any time. Swing your arms in opposition to your walking steps. That means when you step forward with the right foot swing the left arm forward, and when stepping forward with the left foot, swing the right arm forward.
Now that your body is in motion coordinated with your breathing in a rhythmic pattern, turn your attention to what you are thinking. If you use a mantra, coordinate the syllables of the words with your breathing. For example, when I use Om Shanti I breathe in on Om, and breathe out on Shanti. Mentally say your mantra rather than speaking out loud.
If your mind drifts off, just take up your mantra again without judging yourself. The point is to gain conscious control and mastery of what you are doing. This practice carries over into activities in your daily life.
Finish your walking meditation with a stretch and record any new insights in your journal for later review.
One of the beauties of a walking meditation is no one else need know what you are doing. It is a private, peaceful and regenerating practice you can do in public.
Meditation Lessons for Teens and Adults
More than 70 offerings, from guided meditation techniques to on-the-go stress relief and relationship meditations interspersed with verse, and a section of special occasion prayers. 114 pages. Ebook options and paperback.
Meditation for All Kids
Sitting, walking, dance and group circle meditations, along with positive affirmations, verses and benefits of meditation for kids of all ages and abilities in a 100 page book with illustrations. Ebook options and paperback.
NOTE: Sign up below or in the right-hand column for our meditation site newsletter. It only requires your email address and is never given out or sold to anyone. If at any time you wish to stop receiving it, each newsletter contains a link to unsubscribe. Make meditation part of your daily routine.
Article by Susan Helene Kramer


Related Articles
Editor's Picks Articles
Top Ten Articles
Previous Features
Site Map





Content copyright © 2022 by Susan Helene Kramer. All rights reserved.
This content was written by Susan Helene Kramer. If you wish to use this content in any manner, you need written permission. Contact Cat Hamilton for details.