Anger Robs Today's Happiness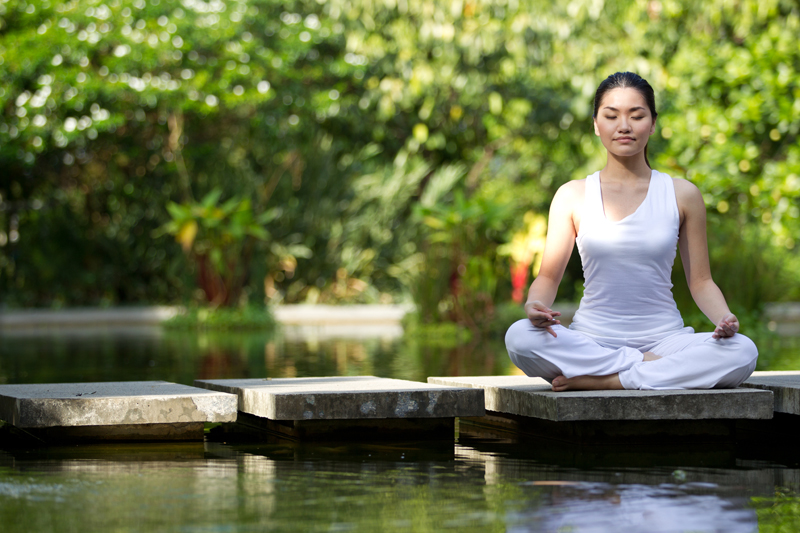 Anger invades our natural peacefulness, an unsettling visitor. Beside anger's stress in the mind, it is generally known that anger raises blood pressure.
Anger is a response to frustration. If we remain steady and thoughtful we avoid frustration. Frustration grabs hold when we give up control of our mind.
There is no productive reason to give in to expressions of anger. The situation is compounded by the addition of disharmony. We are replacing our natural state of happiness with unnatural discord.
Working out constructive solutions that bring back peace and harmony for everyone avoids frustration and the resulting breakdown in anger.
All situations have a harmonious resolve, they always will. Our actions for the best resolve of the situation realign us with our natural balanced state of happiness.
Meditation
Sitting or even walking along, bring your attention to your breathing. If you are holding your breath in spurts, consciously begin taking even breaths. Counts 1, 2 breathe in; counts 3, 4 breathe out. Continue for at least a minute.
Continue breathing evenly but turn your attention to your thoughts. Think about the situation that has you upset and angry. Think about how you could resolve the situation so everyone benefits.
Take time to write out your thoughts in a journal. Then next time you are angry remember that all problems have a resolve that aligns with the highest good for all concerned.
"Happy by choice, avoiding frustration
By thoughtfully, peacefully aligning with the highest good."
Meditation Lessons for Teens and Adults
More than 70 offerings, from guided meditation techniques to on-the-go stress relief and relationship meditations interspersed with verse, and a section of special occasion prayers. 114 pages. Ebook options and paperback.
Meditation for All Kids
Sitting, walking, dance and group circle meditations, along with positive affirmations, verses and benefits of meditation for kids of all ages and abilities in a 100 page book with illustrations. Ebook options and paperback.
NOTE: Sign up below or in the right-hand column for our meditation site newsletter. It only requires your email address and is never given out or sold to anyone. If at any time you wish to stop receiving it, each newsletter contains a link to unsubscribe. Make meditation part of your daily routine.
Article by Susan Helene Kramer
Disclaimer: This article is written from a spiritual point of view. For mental health issues consult a licensed therapist.


Related Articles
Editor's Picks Articles
Top Ten Articles
Previous Features
Site Map





Content copyright © 2023 by Susan Helene Kramer. All rights reserved.
This content was written by Susan Helene Kramer. If you wish to use this content in any manner, you need written permission. Contact Cat Hamilton for details.