A Droll Look At Music For The Holidays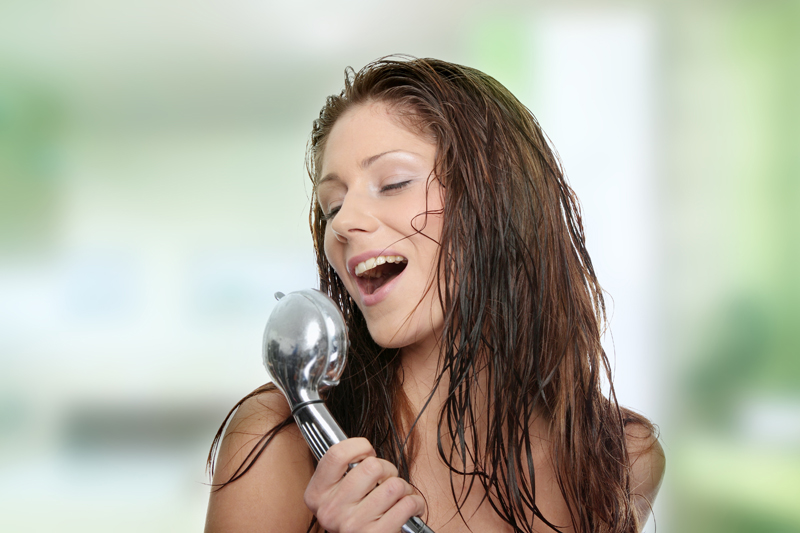 Unbearable anticipation… tantalizing mysterious packages, glistening in a myriad of colors… rosy cheeks and noses kissed by frosty air… toasty fireplaces, yummy eggnog, family gatherings around conifer trees festooned with rainbows of colored lights… charming bedtime stories read aloud by parents just this one time of year…
These are some of the winter holiday traditions centered around Christmas, that many children grow up with in the USA.
Many of these festive annual rituals have roots in far off times. For example, the pre-Christian Pagans celebrated seasonal shifts. The winter solstice celebrations included exchanges of gifts, shared meals and drinks, evergreen trees decorated with edible sweets, and joyous singing and playing music.
I happen to be well versed in these traditions, since my great, great, great grandfather spent many years reading a book that was written by a historian who knew someone who studied under a scholar who spent several hours browsing Celtic folklore on the web. So I shall share some highlights here.
One of the most enduring time-honored holiday traditions is the "Cystadleuaeth Gwariant Eithafol"*.
Dense crowds of pilgrims would make journeys in carriages bedecked with white and red lights, parading en-masse from all neighborhood routes, vying to arrive in time for the "Cynigion Gorau"**.
At the hub of activity, cascades of shimmering flashing lights and repetitive hypnotic "Mewn Tun"*** music were utilized to induce a trance-like state of "Bryderus Iawn Prynwriaeth"****. This culminated in a wild frenzy of grasping, purchasing and hoarding offerings, which were then brought back to family and friends, to honor principles founded in charity, brotherhood, love and peace.
For those who want to explore and express the holiday's earliest musical traditions
Far before the existence of ipods, strolling musicians played acoustic instruments and sang without autotuners. Many musicians still keep these ancient skills alive, performing for the enjoyment of family, friends, and neighborhoods, and for the hold-out venues that value such archaic artistic expression.
All "hiwmor"***** aside, there is some truly beautiful, moving, joy enhancing music inspired by this holiday. The early Wassail and Yule songs, and the Christian songs honoring the birth of Jesus, are now collectively known as Christmas carols. And there are modern popular songs related to the Christmas theme in various ways. Droll tales about Santa Claus, a reindeer's struggles for social acceptance, the woes of lisping while teething, sentimental and romantic themes associated with the holiday, these have also become beloved favorites.
These festivities and songs have great meaning for children, and provide lasting happy memories to the adults who grew up with them. So singing and playing this music can be a lot of fun.
What songs to play?
There are so many from which to choose. Some musicians will want to focus on religious Christian songs, and others may prefer to feature the more secular songs.
Many holiday songs are ideal for singing along a cappella or with acoustic instruments as accompaniment. Most are well suited to singing in beautiful harmonies, and since so many people have heard and sung them since they were small children, many amateur combos can sound lovely.
Some people like the favorites they know well, and others like to discover musical gems from the past and from other countries. Even the less well-known songs usually have repeating choruses your listeners can join in on.
Other Themes
There are also songs dedicated to the Jewish holiday of Hannukah, aka the Festival Of Lights. (The color scheme is blue and white instead of red and green, but who's complaining?) One of the traditions of Hannukah is giving gold foil wrapped coins (chocolate gelt) to children. You can throw some into your guitar case to encourage tipping.
Kwanzaa is celebrated in the US to provide a festive occasion similar to Christmas while honoring African culture. It is astutely scheduled between December 26 and New Year's Eve, gaining the benefits of the post-Christmas sales. There are not nearly enough Kwanzaa songs, and this is an area where your artistic contributions would not go amiss.
What to wear?
If you are performing outdoors in cold weather, dress warmly! Wear coats, hats, scarves, Long-underwear, thick socks, etc. If you are strolling, wear sturdy and comfortable shoes. Make sure you have arrangements for protection from any severe weather conditions. Stay cozy and healthy.
Fingerless gloves can be helpful for playing some instruments when it is very cold. And you can get these really great air-activated hand warmers to tuck inside, and some more for your feet, head, chest, etc.
For a quick festive image, just jam on a Santa hat, and maybe even a white beard, and sing songs about the wonderful time of the year.
Period instruments and historical themes are very popular. Many carolers like to wear Renaissance period or Dickens themed attire.
We live in a sunny climate by the sea, and sometimes wear red aloha shirts with Santa hats, and play holiday songs on steel pans and percussion in Caribbean, Latin and surf styles.
Where to perform?
"Tis the season for giving, and 'tis the music for strolling, busking (performing for tips), and sharing with those in need. It is a wonderful way to add to the world's happiness. When you are donating your performances, retirement homes, assisted living facilities, hospitals and charitable organizations are great places to offer tidings of comfort and joy.
For paying gigs, venues to contact –
Country clubs, golf clubs, city parades, chamber of commerce, restaurants, hotels, clubs, charities…
Some shopping centers and merchant districts hire musicians to perform for their holiday shoppers. Those that don't take on the expense of live music may still welcome the good cheer you bring, allow busking (playing for tips), and offer perks such as meals, discounts on merchandise, and restaurant and hotel scrip.
Time honored favorite -
Just strolling in your neighborhood singing with family and friends can be rewarding to your heart.
*Marathon of Extreme Expenditure
**best deals
***canned
****anxious consumerism
*****humor
************Apologies for misuse of the Welsh language via google. The words are just too fun to (attempt to) pronounce.
Nadolig Llawen!
Photo of "Rapt Presence" Holiday Music Band used by permission.
In cold weather, we use
HeatMax Hand & Body Warmer (40 Count)
– air activated warmers
A Favorite Christmas album -
Oy to the World
, by the Klezmonauts – supremely excellent musicianship combined with humor. Very cheerful!
If you would like to listen to or purchase music by Sabira Woolley, here is her
Music Shop
.
You Should Also Read:
Greensleeves Tablature For Guitar
The Gift Of Musicianship
Oktoberfest Gigs


Related Articles
Editor's Picks Articles
Top Ten Articles
Previous Features
Site Map





Content copyright © 2022 by Sabira Woolley. All rights reserved.
This content was written by Sabira Woolley. If you wish to use this content in any manner, you need written permission. Contact Sabira Woolley for details.