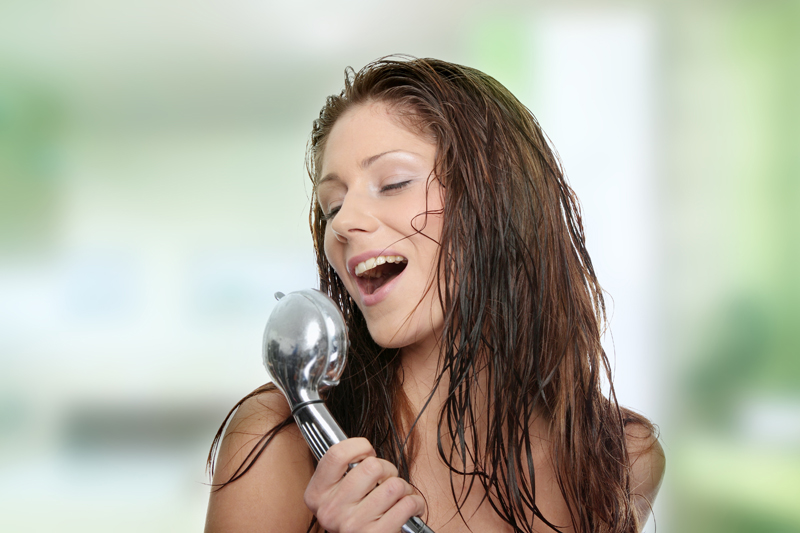 Oktoberfest is a world famous annual German beer festival. The first Oktoberfest was celebrated in Munich, Germany, in 1810, honoring the wedding of Crown Prince Ludwig to Princess Therese of Saxony-Hildburghausen. It evolved over the years. The traditions now include a parade with highly decorated horse drawn floats from the breweries, beer halls, tents for bands to perform and people to enjoy strong beer and traditional foods, along with other cuisines and beverages. Huge crowds of people love to attend, mostly in costume. It is said to be the largest festival in the world.
Oktoberfest has become popular in many countries around the world, with some regional variations.
In Germany, the festival currently starts in mid September and lasts 17 to 18 days.
In the US, Oktoberfest themes continue to be featured at various events and venues beyond the date it ends in Germany, throughout the month of October.
Oktoberfest music in the US
German style Oom-pah bands are traditionally featured for American Oktoberfest celebrations. Oom-pah music originally came from Bavaria, which later became a part of Germany. Oom-pah refers to the sound of the Tuba playing the bass notes, alternating with higher instruments such as the accordion or clarinet, to create the distinctive rhythm.
The Oom-Pah bands in the US that I have seen typically consist of tuba, accordion, drums, clarinet, and other brass instruments like trumpet or trombone. Larger ensembles may also have flutes, stand up bass, etc. The bands are usually acoustic, but may be amplified.
The repertoire is primarily polkas (a quick 2/4 beat and step dance) and waltzes (a slower 3/4 beat and gliding partner dance), many of which are very well known to US audiences. Other related traditional music styles, include the Mazurka (a lively ¾ beat and Polish folk dance), the Schottische (means Scottish, a 2/4 beat, kind of a slowed down polka, that can fit with a reggae or ska tempo), and the Ländler (a lively 3/4 beat and dance with lots of hopping and stamping, and sometimes yodeling).
Oom-pah music is happy and upbeat. At Oktoberfest celebrations it is often punctuated with exuberant yells, promoting the drinking of beer.
Much of the music is instrumental, but some of the songs that are sung may be familiar, since they were hits in their day. You may have heard How Much Is That Doggy In The Window, and Oh Where Oh Where Has My Little Dog Gone, sung by your parents or grandparents, or learned them in kindergarten or elementary school. And there are some well-known party and drinking songs.
What to wear?
Oom-pah bands are usually seen in traditional (or derived from traditional) German folk attire, known as Trachten in Germany.
The most popular outfits for men are the short or knee-length leather pants called Lederhosen, with suspenders called Hosenträge, connected by a leather crossbar over the chest. These may have some embroidery depicting floral or nature scenes. They are usually worn with white shirts. Alpine hats decorated with feathers or if you are lucky, a genuine Gamsbart (an ornament made with a tuft of chamois hair), knee socks, and a pair of sturdy brogue shoes complete the ensemble.
Women often wear a full skirt called a Dirndl, with an apron, and sometimes a petticoat. Coordinating with that, a snugly fitting bodice called a Mieder laces up, worn over a cotton or lacey blouse with a full, low neckline and often puffy gathered sleeves. The blouse may be short, since it is designed for just the sleeves and neckline to be visible peeking out from under the mieder.
What to play?
Explore some traditional German repertoire, and pick tunes that can feature the instruments you have in your band. There are many sources available online.
You can't go wrong with the "Chicken Dance" and the "Beer Barrel Polka". It is a plus if you can sing a song in German, such as "Ein Prosit", a song of simple lyrics, urging one and all to toast to the comforts of happy camaraderie. All attendees are expected to toast and drink to one another every time it is played.
FYI - Somebody in the band MUST know how to
do
the Chicken Dance. It is a plus if you can stroll or dance and lead them around while playing your instruments.
Zing boom tararrel!
Have a sense of humor, and don't be afraid to use it! Tongue in cheek quips, funny little musical riffs that crack up your audience and musicians, parodies and exaggerations, and general carefree playfulness are all good to cultivate for this scene. Like most party music, it is there to inspire good happy energy.
It helps if you are a beer drinker (or can drolly give that impression), for relating to the crowds. Try not to really get as drunk as your audience. If you drink for real, have someone designated to drive you and your instruments safely home.
Audiences
You may see some amusing variety among the crowds. American costume versions of the traditional German wear can be very exaggerated, with tight corsets and very short dirndls. You often see them mixing in with the more authentic garb. Some of the polyester imitation lederhosen are designed to provide a beer belly effect, even on a slim torso. Get pictures if your friends are there. Haha!
Our bandleader told me he played at one gig where someone showed up with their pig, and the pig was drinking beer with his human friends. He was wearing a tiny Bavarian hat, too.
I performed in an Oom-Pah band for the first time last weekend. We ate sausages, kartoffelsalat and blaukraut. We didn't drink any beer, but we played as if we did.
Auf wiedersehen!
Photo of Papa Oom Pah Pah band used by permission.
If you would like to listen to or purchase music by Sabira Woolley, here is her
Music Shop
.
You Should Also Read:
Good Musician Practice Habits
Live Music And Audience Participation
Musicians - Get More Gigs


Related Articles
Editor's Picks Articles
Top Ten Articles
Previous Features
Site Map





Content copyright © 2023 by Sabira Woolley. All rights reserved.
This content was written by Sabira Woolley. If you wish to use this content in any manner, you need written permission. Contact Sabira Woolley for details.