Lenten Cooking in Mexico - Salt Cod Recipe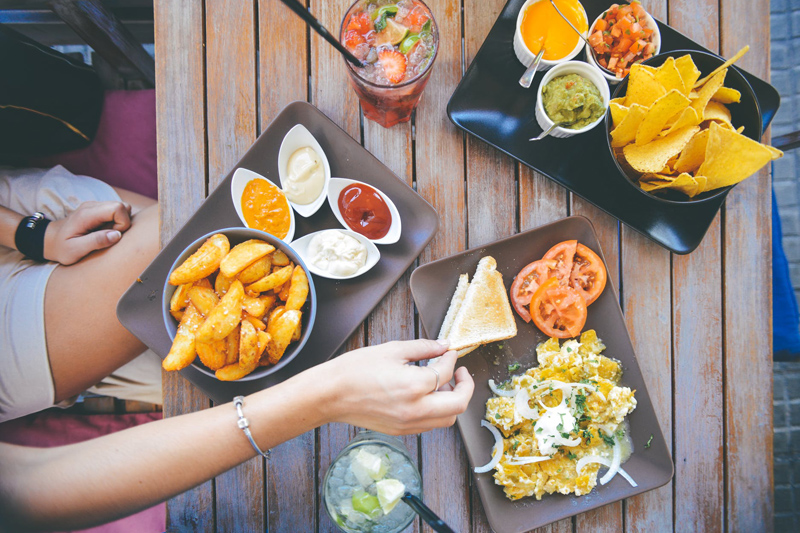 Salt cod…. It does not sound appetising, nor does it look particularly attractive. But throughout the Christian world, it makes a regular appearance during Lent, and while it has a dubious reputation – hard, stringy, chewy, briny, horribly saline – when treated well it is utterly delicious. It was introduced to Mexico by the Spaniards and one of the most popular Mexican preparations, Bacalao a la Vizcaina, which is traditionally served on Christmas Eve, is still very Spanish indeed: while the sauce may be Mexican inspired with its tomatoes and chillies, the olives and raisins hark back to Moorish Spain. Bacalao a la Mexicana is a very close relative, and throughout Mexico one comes across salt cod dishes with a regional or local twist.
The state of Campeche in southern Mexico is part of the Yucatán peninsula and looks out across the Gulf of Mexico. Its cuisine features many pre-Hispanic dishes traditional to the Maya culture, as well as a mestizo gastronomy with countless foreign influences, from Spanish and Afro-Caribbean to contributions which are attributed to a pirate presence during the times of the legendary Spanish Main: queso holandés or Dutch cheese for instance... The incandescent habanero chilli crops up everywhere and the lengthy coast line guarantees a bountiful fish and seafood gastronomy. In the case of the recipe below however, it is salt cod which plays the starring role, supported by the richly flavoured dried ancho chilli with its warm hint of honey. The bacalao is occasionally replaced by fresh shark, cazón; and tinned red bell peppers, known as pimientos morrones, for some unaccountable reason always seem to make their way into most Mexican salt cod dishes, including this version from Campeche. I prefer to roast fresh peppers as their flavour is far superior.
It is absolutely essential to soak the cod sufficiently so plan ahead.
Bacalao a la Campechana – Salt Cod Campeche Style
Serves 4
500 g/18 oz salt cod
600 ml/1 pint/2 ½ cups milk
25 g/1 oz ancho chillies
250 ml/8 fl oz/1 cup water
425 g/15 oz tomatoes, halved
6 garlic cloves, unpeeled
375 g/13 oz red bell peppers
15 ml/1 tbsp olive oil, lard or unsalted butter
200 g/7 oz onions, peeled and coarsely chopped
5 ml/1 tsp whole black peppercorns
425 g/15 oz potatoes, scrubbed, cut into 1 cm/1/2 in pieces and steamed until tender
10 g/1/3 oz flat leaf parsley, coarsely chopped
Fine sea salt
At least 24 hours ahead of time, or two days is even better, place the salt cod in a large bowl and cover it with cold water. Change the water every two hours – or as often as you remember – during the day. Three or four hours before you intend to use it, replace the water with cold milk.
Heat a heavy frying pan over medium heat and toast the ancho chillies, pressing down on them with a spatula, until they start to smell aromatic, about 3 minutes. Flip them over and do the same on the other side. Place in a bowl, cover with boiling water, put a small saucepan lid or plate on top to keep them submerged, and set aside to soak for 30 minutes. Drain, discard the seeds, stalks and veins and place in a food processor or blender. Add the water and process until smooth. Push the chilli purée through a medium mesh sieve to get rid of any bits of skin (but don't worry if you haven't the time or can't be bothered, it will not make too big a difference to the finished dish!). Set aside and rinse out the food processor.
Heat the grill to high. Line the grill pan with foil and arrange the tomatoes, cut side up, and garlic cloves on it. If there is room, place the red bell peppers alongside – if there isn't, you will need to do them separately. Grill 10 cm/4 in from the heat for about 20 minutes, turning the garlic cloves over half way through and the peppers as necessary, until everything is lightly charred. Set the peppers aside. Cool, then peel the garlic cloves and place them in a food processor with the tomatoes and any juices and the whole peppercorns. Process to a chunky purée.
Skin the peppers, discard the seeds, stalks and ribs, and dice the flesh.
While the tomatoes are grilling, heat the olive oil in a frying pan and cook the onions until soft and golden. Add the tomato and chilli purées and some seasoning, and cook over medium heat for about 15 minutes, stirring often, until nice and thick.
Drain the salt cod, discard the skin and pull out any bones. Shred the flesh and add it to the sauce, along with the potatoes and diced peppers. Cook, stirring occasionally, for about half an hour so that the bacalao and potatoes absorb the flavours. If it all gets a bit dry, stir in some water as it needs to be relatively saucy.
Check the seasoning and add some salt if necessary – surprisingly enough, it often is! Transfer to a warm serving dish and sprinkle liberally with parsley.
Serve immediately.
Buén provecho!
| | |
| --- | --- |
| Chilli and Chocolate Stars of the Mexican Cocina by Isabel Hood is available from Amazon.co.uk | Just The Two of Us Entertaining Each Other by Isabel Hood is available from Amazon.com and Amazon.co.uk |
You Should Also Read:
Lenten Cooking in Mexico - Bacalao
Lenten Cooking in Mexico - Gratin of Crab Recipe
Lenten Cooking in Mexico - Chilpachole


Related Articles
Editor's Picks Articles
Top Ten Articles
Previous Features
Site Map





Content copyright © 2022 by Isabel Hood. All rights reserved.
This content was written by Isabel Hood. If you wish to use this content in any manner, you need written permission. Contact Mickey Marquez for details.