Lenten Cooking in Mexico - Bacalao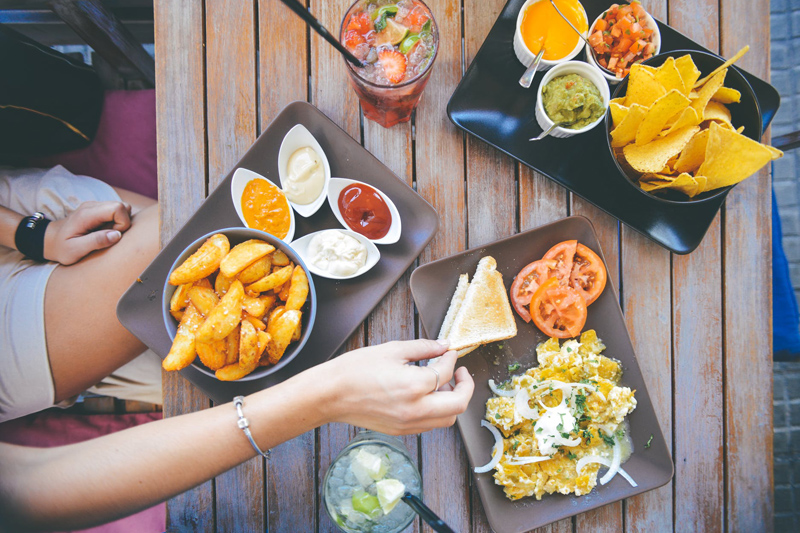 Bacalao is virtually synonymous with Lent and features in Lenten dishes throughout the Christian world – and certainly its looks and description are easy to associate with penitence and abstinence: cod, dried in the sun until it is grey and as stiff as a board, salted so heavily that it requires soaking in fresh water for hours on end before it is even vaguely edible, and a texture often so dry and stringy that it exercises the jaw muscles to exhaustion and beyond. But come Ash Wednesday, it will appear on the table with regularity for the duration of the forty day Lenten period, and bacalao plays an important role in Mexico's "cocina cuaresmeña" or Lenten cuisine – and while badly prepared salt cod is a true penance, it can be utterly delicious and an excellent vehicle for many indigenous Mexican ingredients.

My research into the origin of the word itself proved fruitless, although I did come across an island off Newfoundland called Baccalieu, a name which may or may not pre-date the consumption of salt cod in Europe - the waters around Newfoundland were a rich fishing ground and since this particular Canadian province was "discovered" by John Cabot in 1497, before the Spanish conquest of Mexico, it is likely that bacalao was a post-hispanic addition to the Mexican larder. Certainly sun-drying and salting must be one of the oldest ways of preserving food, lengthening its life almost indefinitely and in many cases contributing very decidedly to its flavour.

It is absolutely essential to soak bacalao sufficiently to remove most of the salt, leaving just enough to give it its distinctive taste – 24 hours is a minimum, while some cod is salted so heavily that 48 hours is preferable. I check it by tasting the soaking water – if it is decidedly salty, leave it for a few more hours. It is often recommended that the soaking be carried out under running water, but to leave a tap on for 24 hours in this day and age is far from environmentally friendly. I therefore soak my salt cod in a bowl of cold, fresh water which I renew every 2 hours or so during my waking hours. A subsequent soaking of 3 or 4 hours in milk draws the salt out even further – so it is clear that some forward planning is a good idea when preparing a dish containing bacalao! Having said that, it is often available nowadays pre-soaked and re-hydrated, requiring much less time in the water.

Some cuts of bacalao contain a lot of bones and cartilage, which need to be removed after soaking, so try to source fillet, which is softer and less trouble.

Bacalao a la Mexicana is a distinct blending of Old and New Worlds: dried salt cod, olives, raisins, capers, almonds, spices, all very Spanish imports; and on the other side of the table, the Mexican potatoes, tomatoes, peppers and chillies which give the dish its depth and body. This whole dish requires a fair amount of effort, but it can be prepared in stages and reheats well. Many cooks use tinned red bell peppers, known as "pimientos morrones", but it does not take long to grill them yourself and the flavour is far superior.

Bacalao Mexican style - Bacalao a la Mexicana

Serves 4

450 g/1 lb fillet of dried salt cod
500 ml/1 pint milk
1 kg/2 lb 2 oz tomatoes, halved
2 large red bell peppers, about 200 g/8 oz each
30 ml/2 tbsp olive oil
250 g/9 oz onions, peeled and coarsely chopped
10 garlic cloves, peeled and crushed
5 ml/1 tsp ground cinnamon
6 whole cloves
2 fresh bay leaves
50 g/2 oz raisins
450 g/1 lb potatoes, cut into 2 cm/1 in chunks and steamed until tender
30 ml/2 tbsp capers, rinsed and squeezed dry
100 g/4 oz pitted green olives, halved
50 g/2 oz flaked, toasted almonds
30 ml/2 tbsp finely chopped parsley
Sliced pickled jalapeño chillies, to serve
Sea salt and freshly ground black pepper

Place the cod in a large bowl and cover with cold water. Set aside to soak for at least 24 hours, changing the water every 2 or 3 hours during the day. Drain and cover with milk. Soak for a further 3 to 4 hours. Rinse the cod under running water and pat dry with kitchen paper or a clean dish cloth. Shred the flesh with the help of a small knife, discarding any bones, cartilage and skin.

Preheat the oven to 200oC/400oF/gas 6/fan oven 180oC. Arrange the tomatoes, cut side up, on a foil-lined baking tray and roast for about 45 minutes, until shrivelled and blackened around the edges. Blend to a chunky purée in a food processor.

While the tomatoes are cooking, preheat the grill to high. Line the grill pan with foil, place the red peppers on it and grill, turning as necessary, until the skin is charred and blistered all over. Cool for 10 minutes before peeling and cutting into 1 cm/1/2 in wide slices.

Heat the olive oil in a large frying pan, add the onions and garlic, and cook over medium heat, stirring often, until golden. Sprinkle in the spices and stir-fry for a couple of minutes. Add the bay leaves, raisins, potatoes, tomato purée, cod and some black pepper, cover the pan and simmer very gently for 15 minutes. If it looks rather dry, add a bit of water. Stir in the grilled peppers, capers and olives and bring back to the boil. Check the seasoning – amazingly enough, it usually needs some salt! Sprinkle with almonds and parsley.

Serve the bacalao with the jalapeño chillies on the side.

Buén provecho!


You Should Also Read:
Lenten cooking in Mexico - Tortitas de camarón
Lenten Cooking in Mexico - Torta de Elote
Lenten Cooking in Mexico - Broad Bean Soup


Related Articles
Editor's Picks Articles
Top Ten Articles
Previous Features
Site Map





Content copyright © 2022 by Isabel Hood. All rights reserved.
This content was written by Isabel Hood. If you wish to use this content in any manner, you need written permission. Contact Mickey Marquez for details.