Fathers of Children with Disabilities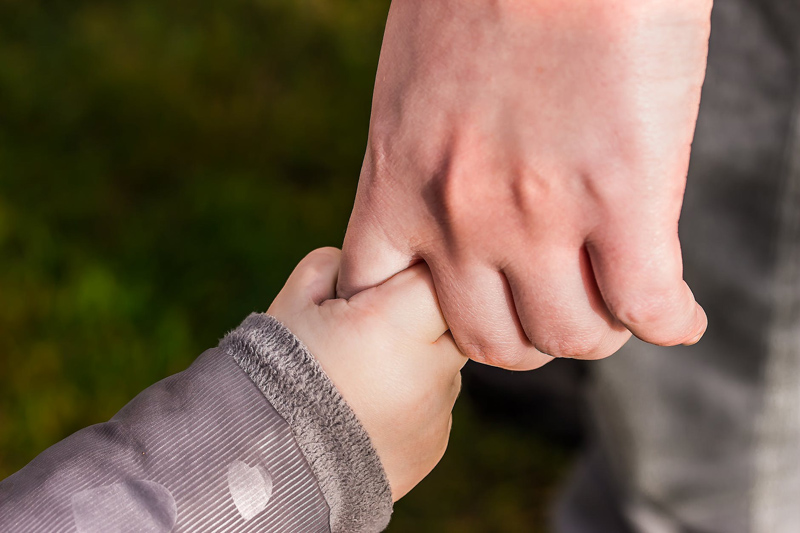 When an infant or older child is diagnosed with a developmental disability, chronic health condition, or special needs, fathers often respond to the information differently than mothers.
Finding out that a child has a diagnosis might mean that a father falters in picturing a future where his son or daughter can participate in the simplest pastimes he previously anticipated. It is often helpful for fathers of newly diagnosed children to meet men whose older sons and daughters are exceeding the expectations they had before diagnosis.
Many fathers go about readjusting their expectations in a businesslike way, researching topics and finding resources, and seem to make a deal with the child that they will just take on and get through the toughest challenges together.
Every father has a unique reaction to the news and the reality of his son or daughter's diagnosis. His responses may be different than the mother's reaction, and even if similar the timing of them may not be in sync with hers.
If the child with a diagnosis is a first born or only child, it might be difficult to tell what to attribute to the diagnosis and what is age appropriate unsettling behavior. How can we give fathers of children with special needs an edge?
When a baby or child in the family is diagnosed, fathers often get information second hand. They may not have the natural support systems that women find, and may actually be relegated to the status of 'extended family' in early intervention and therapy programs for their children.
A fathers activity program helps men feel more comfortable with their own style of parenting, teaches them skills they need to communicate with and support their child with special needs as well as maintaining relationships with their mainstream or 'nda' (not diagnosed with anything) sons or daughters.
Taking their children to fathers program activities builds stronger bonds between them, and of course gives moms or other caregivers a break. The program coordinators, often working closely with other fathers, often invite speakers who provide expert information, resources and support. Fathers who participate are powerful voices in their children's education, therapy, and recreation, and often help create or build better opportunities in their community.
Having a child with a disability brings some families closer, but others that were on the way to falling apart may continue in that direction. In single parent households where the mother is the only caregiver, grandfathers and uncles often step in to fill the very important roles a father would play.
Fathers, grandfathers, uncles and brothers often have less access to support and information than mothers. When systems incorporate support for the men, the quality of life improves for the whole family. It is also invaluable to discover the diversity of the community of men raising children with disabilities, including all cultures, races, and orientation; single or adoptive fathers; artists and scientists.
This Fathers Day, let us celebrate the contributions our children's fathers and other significant male caregivers provide in the lives of our children. Their humor, resilience and strength is a resource that helps us all carry on during difficult times, and make good times all the sweeter.
Browse at your local bookstore, public library or at online retailer books written by fathers, like
The Shape of the Eye: A Memoir
or
Just Dads: Nerves of Steel, Wills of Iron, Hearts of Pudding
The Future's Rosie
https://www.thefuturesrosie.blogspot.com/p/little-introduction.html
My daughter was diagnosed with Down syndrome -- but the real problem was my limited vision of what happiness could be
https://www.salon.com/2014/02/12/when_my_daughter_was_diagnosed/
https://slnm.us/08asb8E
Dave Hingsburger: Shade
https://davehingsburger.blogspot.com.au/2012/02/shade.html
Father of a daughter with Down syndrome "...his face was ready and his heart was on the job." ..."
Any Day Now: Tribeca Interview - It's a Family Affair
https://www.tribecafilm.com/news-features/Any_Day_Now_Travis_Fine.html
Travis Fine's drama co-stars Alan Cumming and Garret Dillahunt as a couple
fighting prejudice while attempting to adopt a teenager Down syndrome
https://tinyurl.com/8yvkexs
Isaac Leyva -
https://www.imdb.com/name/nm4686126
Family Village Project Resources for Fathers
https://www.familyvillage.wisc.edu
National Father's Network
www.fathersnetwork.org
Jonas Brothers - Dad Speaks Out About Son's Diabetes Battle
https://url.childrenwithdiabetes.com/?u=10697
Down's With The Kids: Stan's Dad's blog
https://www.bbc.co.uk/ouch/lifefiles
Question and Answer Exchange with Greg Palmer
author of
Adventures in the Mainstream, Coming of Age with Down Syndrome
Dad's Admiration Makes Strong Bond with Daughter
NPR Story Corps Booth in Kansas City Mo
https://www.npr.org/templates/story/story.php?storyId=6594348&sc=emaf
Fathers Research Study: Children with Diabetes
childrenwithdiabetes.com
I'm Not a Saint, Just a Parent
newspaper article by Simon Barnes, excerpted from a soon to be released book by the UK Mencap organization
https://www.timesonline.co.uk
Helping Parents Cope with a high risk birth - Terror, Grief, Impotence and Anger
by Michael T. Hynan, Ph.D.
Riverbend DS Group Website
Daddy's Brightest Star
Dr. Len Leshin, Father of Avi
https://www.ds-health.com
Family Village Project Resources for Grandparents
Is Ryan Gosling talking for you?
Hey Girl - The only R-word you'll hear me use is "Relax."
https://www.extremeparenthood.com/2012/03/special-needs-ryan-gosling-week-5.html
Every mom should have a pair of
Superhero Socks
!
https://tinyurl.com/SprHeroSox
A Father's Perspective on Down Syndrome: Treyton's Posse
Down syndrome is like a little lamb with a bucket stuck on its foot
https://treytonsposse.com/2013/12/down-syndrome-lamb-bucket-stuck-foot/
You Should Also Read:
Dads, Complicated Pregnancies and Childbirth
Babies Born Early - Prematurity and Childbirth
Twins and Childhood Disabilities


Related Articles
Editor's Picks Articles
Top Ten Articles
Previous Features
Site Map



Follow @DownSynAdvocacy
Tweet





Content copyright © 2021 by Pamela Wilson. All rights reserved.
This content was written by Pamela Wilson. If you wish to use this content in any manner, you need written permission. Contact Pamela Wilson for details.