(Over) Preparing for the IEP Meeting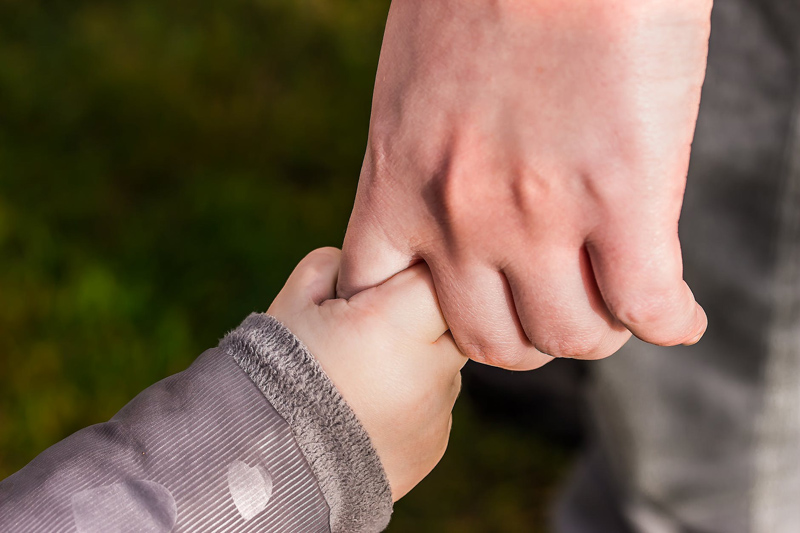 The following procedures might be the best way to prepare for the Individualized Education Plan/Program (IEP) process. Please read through this advice carefully and provide the best information in a Power Point presentation at your next parent support group or PTA meeting.
Now, let's go!
Make appointments with each medical professional who sees your child for appropriate tests (see healthcare guidelines). Request a one page written report from each medical professional, therapist or educator who has ever met your child. Schedule the evaluations all at once so the staff can judge your child's stamina, or over a period of a few days or weeks so they can judge yours.
Purchase new clothes for the child for each part of the testing process, wash and fold each piece. Spend at least $100 on new shoes. Schedule a haircut for a week before the testing begins. Lather, scrub and moisturize the subject paying close attention to ears, nose, belly button, all crevices and commonly muddy places.
Mealtime the night before and the morning of any evaluation is crucial. But go ahead and try a new Indian dish, or Southern country cooking if you have a last minute craving. Decide beforehand whether breakfast will be glazed donuts and soda pop for quick energy, or hot seven grain cereal with fruit in season for the long haul.
Refrain from sleeping at least two nights before each appointment; if this is not possible at least try to stay awake worrying for one full night. Carry a spare set of car keys and hide a house key under a ceramic turtle in the yard, or carry taxi fare. Ask a neighbor to feed your pets and water plants the week of the evaluations.
Bring plenty of snacks and drinks to the appointments. Choose foods that do not show too much on the new clothes. Just in case your child does not want anything nutritious, carry an old half melted candy bar in the bottom of your purse, remembering to bring a minipack of tissues to wipe off the dust and gravel.
Organize all paperwork from the previous fiscal year through the present. Request a list of team members who will be participating in the evaluation process. Copy and collate relevant documents for each team member, providing a color coded binder for each professional. Include a DVD of your child participating in community programs and family events, with a few informal captioned snapshots to show how well rounded the child and any siblings might be.
Fill up all vehicles if any gas tanks are half full the day before the testing. Map out alternate routes in case of traffic snarl-ups. The outside temperature should be neither too warm or too cool for comfort, and by no means allow rain, snow, sleet or hail. Schedule plenty of time for the drive so halfway there you can turn around and return home to pick up the child.
Remember to bring a dessert or snack with an assortment of beverages to the actual IEP meeting or meetings. It's handy to know whether any participant has strong food preferences, allergies, or a special diet. Bring an advocate and/or legal counsel to every meeting just to show you take them seriously, but remember we are all friends with the child's best interest at heart, although there are serious budget shortfalls. Ask each professional involved to initial or sign for each page of information you provide, as well as the notes you take during any conversation. Keep all relevant materials crossfiled and available for at least five years.
If at any point in the meeting you feel uncomfortable, unheard, or confused, stand up and walk out. This is most effective if you do not return every few minutes, or it may be more effective if you do. After the meeting is over, immediately transcribe the tape recordings made during the whole process, and write a letter to each participant outlining what you heard and said. Provide adequate copies of the transcripts so you are all on the same page. (NOTE: You forgot to hire help at home so your family is unbathed, unfed, and playing inappropriate video games while devastating your snack shelf supplies).
I'm sure I must be leaving out important information that will be glaringly obvious when you return home from your child's first few IEP meetings. While it is important that you return home with the same number of children, and even better if they are the same children you brought with you, there is nowhere on an IEP form that acknowledges these accomplishments.
Good luck!
For actual information on preparing for and participating in the IEP process, check your local library, parent group library, or bookstore for books like:
Wrightslaw - From Emotions to Advocacy - The Special Education Survival Guide
or
Wrightslaw: All About IEPs
.
Violets and Daisies
An Open Letter from My Heart to Educators by Kay Drais
~Violets, beloved friend and teacher, are NOT impaired daisies~
The Lighter Side of Special Education by Aimee Gilman
Ways to Make Your Next IEP Awesome
https://www.mostlytruestuff.com/2012/11/ways-to-make-your-next-iep-awesome.html
You Should Also Read:
Parent Humor and Childhood Disability
IEP Goals for Children with Special Needs
IEP Preparation - Teacher Support


Related Articles
Editor's Picks Articles
Top Ten Articles
Previous Features
Site Map



Follow @DownSynAdvocacy
Tweet





Content copyright © 2023 by Pamela Wilson. All rights reserved.
This content was written by Pamela Wilson. If you wish to use this content in any manner, you need written permission. Contact Pamela Wilson for details.