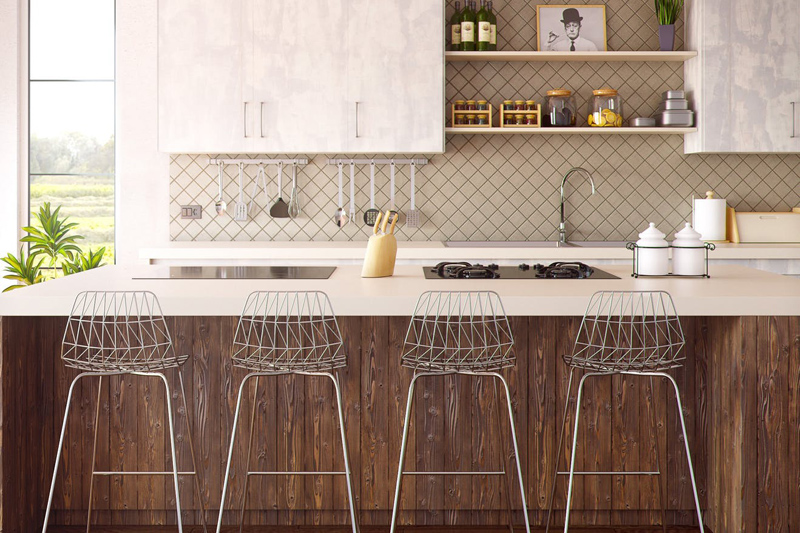 With thousands and thousands of deer being harvested every fall during hunting season, many of you are looking for new ways to prepare the pounds and pounds of venison in your freezers.

In colonial times, venison was the main source of meat for the dinner table. Early settlers had few domesticated animals and the ones they had were rarely used for meat. Women had many ways of preparing and preserving wild game.
Today we serve beef, pork, veal, seafood or poultry daily and some of us really don't want to cook venison. We've either heard about or had first hand experience with deer meat that was dry and tough and had an unpleasant flavor.
Preparing good venison starts with the hunter. Preparation begins immediately after the deer is shot and how it's done plays a big part in whether the venison is tasty and delicious or gamey and chewy. Prompt and careful field dressing, chilling and refrigeration are very important. See the links below this article for information on proper field dressing, refrigeration, skinning, cutting and processing. Get ideas on wrapping, freezing, storing and other tips for deer hunters.
Venison is naturally lean. It's low in calories, fat and cholesterol....
A 3 oz. serving of venison loin has only about 139 calories, 62 grams of cholesterol and 5 grams of fat. A comparable cut of beef has 223 calories, 77 grams of cholesterol and 13 grams of fat.
Venison Cooking Tips

When preparing venison for cooking, trim off as much fat as possible. Any visible fat should be removed since it adversely affects the flavor of the meat.
A good venison recipe should include another form of fat such as butter, cooking oil, bacon, or even beef fat to enhance the flavor.
Never salt venison before cooking. Salt inhibits browning and removes juices.
Don't over cook venison. Over cooking any lean meat leads to dryness.
Choose a method of cooking that adds moisture to the meat. Slow simmering in a sauce, frequent basting, or cooking in a crockpot will prevent venison from drying out and becoming tough or chewy.
Use moist-heat cooking such as braising, even for steaks.
When roasting, pan frying or grilling, cover the meat with foil for 5 to 10 minutes.
before serving to give the juices time to distribute evenly.

Venison Remedies
If your venison has a strong and unpleasant taste....

Soak the meat in salt, vinegar and water for several hours to help remove the gamey taste.
Use long, slow cooking methods and cook in sauces, gravies, etc.
Use seasonings, marinades and sauces.
Try combinations of thyme, parsley, garlic, onions, soup mixes, etc.
Marinades tenderize the meat and disguise the gamey flavor.
The following ingredients can be used as marinades for venison....
Vinegar, wine vinegar and wine
Salad dressings such as French or Italian
Tomato sauce, tomato soup, stewed tomatoes and tomato juice
Orange, lemon and grapefruit juice
---
Venison Recipes
From Lori Holuta, of CocoaJava.Com...
To prepare a fantastic tasting Venison Roast that's so tender it falls apart...
Place a cut of venison into a large skillet.
Pour on a quart jar of homemade canned tomatoes.
Add a diced onion
Add a splash of Worcestershire sauce.
Simmer on low for 2 to 3 hours.

To prepare venison steak....

Cut venison steak into serving size pieces.

Dredge in flour and salt (about 1/4 cup flour & 1 tsp. salt).

Melt a few spoonfuls of margarine or oil in a skillet and brown the meat on both sides.
Add 1 medium onion, sliced.

Add 1 tablespoon Worcestershire sauce.

Add one cup of water. Or, use tomatoes or tomato juice as part of the cooking liquid.
(Tomato acids tenderize the meat nicely.)

Cover, reduce heat, and cook for about 1 hour or until tender, adding more water as needed.

More venison recipes from Lori....

Cubed Venison with Rice
Thank You for the wonderful recipes, Lori!
---
More Venison Recipes
| | |
| --- | --- |
| | From basic recipes for home and camp to preparing and presenting venison for elegant dining, this book has over 700 venison recipes for steaks, chops, roasts, ribs, chilies, stews, stroganoffs, meat loaves, burgers, and more. |
To easily slice venison bologna....

Waring Professional Food Slicer

This slicer features a 7.5" stainless steel cutting blade with a serrated edge and a knob that adjusts your slices from 1/32-in. to 1/2-in. for meat, breads, firm cheese and more. As an added safety feature, sturdy food guides prevent the blade from coming into contact with fingers.

Quickly chop and grind your venison into burger....

Waring Electric Meat Grinder

This grinder from Waring is professional in design, made of brushed stainless steel with a die-cast metal hopper. It has a powerful, 150-watt motor with three cutting plates (Fine, Medium or Coarse) and includes two attachments for making your own sausage. A single On/Off switch makes operating it simple; a Reverse function repositions ingredients that might become trapped while grinding. It grinds approx. 2.5-lbs. per minute.
---
You Should Also Read:
The Home Cooking Recipe Index and Site Map


Related Articles
Editor's Picks Articles
Top Ten Articles
Previous Features
Site Map





Content copyright © 2022 by Sandy Moyer. All rights reserved.
This content was written by Sandy Moyer. If you wish to use this content in any manner, you need written permission. Contact Allyson Elizabeth D´Angelo for details.