Software and DVDs for Exceptional Children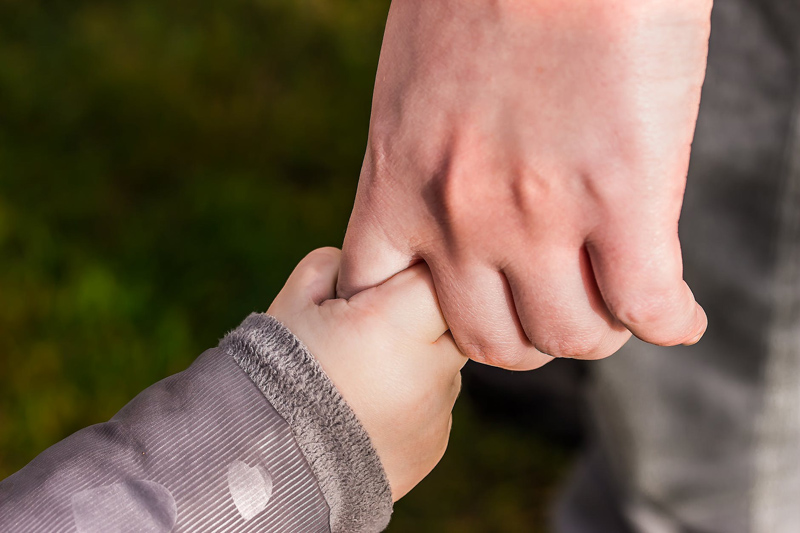 What age is appropriate for children to start using a computer? Amazon.com discusses most issues in their 'Baby Software Buying Guide' at their Children's Software page. Children with special needs, disabilities or developmental delays have the same issues that are discussed there concerning mainstream babies and toddlers, children and pre-teens.
How do we find appropriate apps, DVDs and software for children with special needs? Sometimes it is impossible to find search terms that show software specifically for children with special needs. I recommend using mainstream terms, since most parents looking for software are hoping to stimulate and teach their children.
Any parent attempting to help their child show their outstanding abilities, talents or 'genius' have the same interests as families of children with disabilities who want our children's potential fully explored.
Browsing at Amazon.com or other online retailers is often helpful because parents will rate software and DVDs with explanations of what they preferred, enjoyed and disliked about a particular product, and maydiscuss comparable products. If your child has enjoyed a particular Sesame Street, Baby Genius, or Baby Einstein DVD or video at a friend or relative's house, search under those product titles to find something similar that you'd enjoy your child trying out, and read the reviews. Chances are, these will be available at local bookstores, and some even through the public library or a parent group.
Some shoppers have posted 'Listmania' lists at Amazon. I believe that families raising children with special needs have done a valuable service in reaching out to others in this way. By using discriptive list names they help families of newly diagnosed children find excellent resources, including books specific to certain diagnoses as well as fun mainstream products like software and videos. Again, listmania lists recommending titles for mainstream children are also great resources.
Amazon and other online merchants do not have special categories for products useful to children with special needs, but if they did, much of their best-selling mainstream resources would be included. The listmania lists and other community functions of the site are as important to our families as anyone.
Children should never be limited to only those opportunities, but should certainly not be denied them, either. Sometimes teachers and other staff are unaware of existing resources. Most PTAs have provided funding for software and devices that benefit all children, including those with disabilities or other special needs, when they have been made aware of the opportunity.
Don't forget - many entertaining products are excellent teaching tools. Spend some time at websites like Amazon.com, shop at local stores, and ask for advice at parent support groups or internet discussion groups, too.
When my son was small, I started reviewing computer software for children, and discovered that most of his favorite learning software was made for mainstream children. Some of the software that he had used in special education classes had harsher 'reward' sounds than regular children's software used to signal incorrect choices.
Almost all the special education software used harsh sounds to indicate mistakes, but most of the mainstream software offered only the option 'Try Again' in response to incorrect answers. Some of the mainstream software allowed mistakes in order to encourage children to express themselves.
Back then, special education software was somewhat primitive compared to mainstream children's software, and much more expensive. I believe there was such a focus on addressing a child's special needs that other options seemed like frills that would only distract students from the main teaching goal.
And yet, even then there was innovation in special education software that incorporated simple, straightforward but creative design with activities that masqueraded as games while they reinforced learning.
We are fortunate today that mainstream technology has provided so many opportunities for the development of Apps for specific purposes, many related to the specific needs of childhood disabilities. As always, our sons and daughters can also show us what they can do with mainstream apps that easily accommodate personal preferences and abilities.
I recommend the
Family Village website
at
https://www.familyvillage.wisc.edu/ for links to special needs resources in software, computer peripherals, communication devices and other gadgets, information and support. There are still exceptional resources for special education software and hardware that have been developed and continue to be explored and updated.
Browse at online retailers for DVDs like
Reader Rabbit Learn to Read With Phonics (Preschool & Kindergarten)
or
Preschool Prep & Sight Words 7 DVD Pack (Meet the Letters, Meet the Numbers, Meet the Shapes, Meet the Colors, Meet the Sight Words 1, Meet the Sight Words 2, Meet the Sight Words 3)
.
Improving Computer Interface Design for People with Down Syndrome
Presentation given by Dr. Jonathan Lazar, of Harvard University and Towson University, at the Tufts University Department of Computer Science, on February 28, 2013, related to Computer Interface Design for People with Down Syndrome - Published on Aug 3, 2013
https://www.youtube.com/watch?v=ibqp7MJHtK8
You Should Also Read:
Music Education - Every Voice Heard
Gifts for Babies and Young Children Who have a Disability
Recess Skills


Related Articles
Editor's Picks Articles
Top Ten Articles
Previous Features
Site Map



Follow @DownSynAdvocacy
Tweet





Content copyright © 2022 by Pamela Wilson. All rights reserved.
This content was written by Pamela Wilson. If you wish to use this content in any manner, you need written permission. Contact Pamela Wilson for details.