Down From The Mountain - DVD Review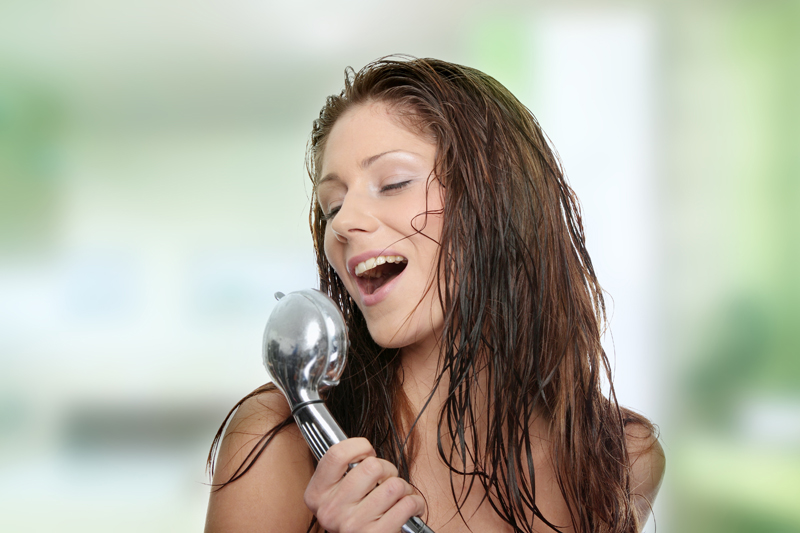 In the year 2000, a movie called O Brother Where Art Thou?, by Filmmakers Joel and Ethan Coen, became a major blockbuster hit. Its Grammy award-winning soundtrack inspired a resurgence of popularity for American roots music.
The movie was followed up with a benefit concert called Down From The Mountain, which featured most of the musicians who recorded those songs. The concert was held at the Ryman Auditorium in Nashville, Tennessee (which was the original Grand Ole Opry), on May 24, 2000, to raise funds for the new Country Music Hall of Fame and Museum.
The Down From The Mountain DVD is a documentary of the concert, featuring songs from that movie, and some additions. It contains some truly inspired and excellent bluegrass, gospel, country, blues, and folk, a cornucopia of old time music. I highly recommend it to all musicians and vocalists.
Documentary filmmaker D.A. Pennebaker, recorded the show, and it was produced by blues musician, T. Bone Burnett, who also produced the soundtrack for O Brother Where Art Thou, and albums by other popular artists. The directors were D. A. Pennebaker, Chris Hegedus and Nick Doob.
Mixed in with the music performances are some behind the scenes rehearsals, interviews, and candid moments backstage. The artists all seem to be good natured, pleasant people to be around. Their love and appreciation for their cultural traditions are conveyed beautifully.
Notably absent are flashy special effects and computer generated transitions. The musicians wear rather informal attire. There is no bling. The musicianship and vocal artistry stand on their own merits.
This concert happened before the movie was released, so no one knew the immense popularity the music was going to enjoy.
Soundperson & mics
The FOH engineer (Front Of House sound engineer, i.e. soundperson), Bernie Velluti, won Mix Magazine's Tour Sound Production TEC Award for Creative Achievement. He provides sound for Alison Krauss and her band, Union Station, as well as other renowned musicians.
The sound quality is excellent. Voices and instruments of the performers are crystal clear, and rich.
Only a few microphones are on the stage. As was done in older times, the musicians clustered around the mics, and whoever sang lead or took a solo would move closer while the others backed off. They had to play and sing in one or just a few mics, and keep the balance. Doing this successfully requires rehearsing, good supportive teamwork, fine sensitivity, and care for the outcome.
The PA also had to be set up with great care to get such good sound. All performance venues have their own unique acoustics, reflective surfaces, etc. How the levels of the PA components are adjusted, along with the precise positions of speakers, microphones and musicians, all make a big difference.
According to an interview in Shure Notes (see link below), Bernie Vellutti said they originally intended to only use five vintage condenser mics, Neumann U47s and U87s. But there were sound problems with those, so they ended up also adding some Shure KSM32s, KSM44s, KSM137s and KSM27s. For performing this kind of music, he recommends condenser mics, for their warmth, detail, and ability to pick up your sound from further away.
I saw no in ear monitors on the video, but I read that they were used on the tour that followed. This can effectively solve most of the challenges with preventing feedback.
The audio on the DVD is recorded in Dolby 5.1, and the sound quality and stereo mix is very good. You can hear each voice and instrument beautifully.
Some Of The Highlights
As the camera shows scenes of the journey from mountains to the city of Nashville, the first voice you hear is Ralph Stanley's strong clear expressive tenor on his original version of "Man Of Constant Sorrow".
The host/Emcee is John Hartford, multi-instrumentalist and songwriter (including the quadruple Grammy award winning "Gentle On My Mind"). He is renowned for his innovative music and traditional folk and bluegrass, and also well known for his witty humor.
He is sometimes shown telling stories while piloting a riverboat on the Mississippi, which he loved to do and considered his true calling.
John Hartford died from non-Hodgkin's lymphoma on June 4, 2001, before Down From The Mountain was released to the public. This concert was his last filmed performance. On this occasion, he was featured on fiddle and vocals. He played his violin exquisitely and sang with clarity and warmth.
He performed the whimsically rebellious "Big Rock Candy Mountain" on vocals and fiddle, with Mike Compton on mandolin, Chris Sharp on guitar and Larry Perkins on bass. Later, he tells the droll story behind a song, "Shove That Hog's Foot Further In The Bed", then performs it with the same great band, using a muted plucked fiddle style during the vocals, then exchanging lively solos with the other musicians.
The Fairfield Four, a cappella gospel singers, perform "Lonesome Valley" in rehearsal, with amazing rich voices and reverberant low notes. Oddly enough, there are five members. Later, they perform "Po Lazarus" onstage. With 3 or maybe 4 mics in position, they seemed to be clustered around just 2. The vocalists control the mix, as they interweave and bend notes skillfully, blending voices and foot stomps, staying precisely in pitch with no instrumental reference.
The Nashville Bluegrass Band was excellent as the backing group for many of the performers. Mike Compton's fine mandolin playing was featured on many songs.
My favorite vocal blending, harmonies and tightness (in a concert full of amazing vocal sweetness and skill) is Alison Krauss and Dan Tyminski singing "Blue & Lonesome", with the Union Station band, and Mike Compton on mandolin. This one moved me to tears of appreciation.
Emmylou Harris, Gillian Welch and Alison Krauss team up for some fine and stirring harmonies in the sultry "Didn't Leave Nobody But The Baby", a song written for the movie that Gillian describes as a "combined lullaby and field holler". Though she has the lowest voice of the three, Gillian tells how the two sopranos enjoyed assigning her the highest part for this song. They all sound great on it.
Later in the show, Alison Krauss sings lead in "Down In The River To Pray", tastefully supported by the soulful harmonies of the First Baptist Church Choir of White House, Tennessee, starting with subtle humming, and growing in strength in each chorus.
John Hartford introduces Chris Thomas King & Colin Linden with jokes about how severely depressed they are. They are consummate blues musicians. They are seen first rehearsing "Delta Blues". Chris has lyrics written on his hand in case he forgets. They perform "John Law Burned Down The Liquor Sto" on vocals and slide resonator guitar. Chris Thomas King also played the blues guitarist who teamed up with the Soggy Bottom Boys in the movie.
The Cox Family performed with very sweet and soulful singing and tight harmonies. Suzanne's flutters and long drawn out pure notes are very emotive, combined with the sad lyrics of "I am Weary, (Let Me Rest)". The band members all watch one another closely as they shift tempos and keep their tight phrasing. Suzanne stands out again on "Will There Be Any Stars In My Crown?".
The Peasall Sisters, who were featured in the movie as George Clooney's children, are seen in rehearsal with T. Bone Burnett, and onstage performing "In the Highways". They are quite endearing, though (or perhaps partly because) the pitch of the two younger girls wandered a little bit. As John Hartford gently quipped "They can flat sing".
The Whites, another family band with fine harmonies, perform the classic "Keep On The Sunny Side" with its positive message (perhaps one of the earliest American songs about applying the law of attraction)
Ralph Stanley begins to wind up the show, hauntingly singing "O Death", a cappella. And then there is the big finale "Angel Band" performed by the whole cast.
Dan Tyminski's rousing rendition of "Man Of Constant Sorrow" (which George Clooney lip-synched to in O Brother Where Art Though) is not included. He later explained that he had trouble with remembering the words, and at the time they thought it wasn't very important. They had no idea it would become popular enough to be "song of the year".
A few minor quibbles - I would have liked to see subtitles with the names of the musicians and songs as they appeared. It would be nice if you could search and select individual songs. Sometimes a good song is interrupted to show behind the scenes moments. I would have preferred to see them complete.
The concert reveals that old time traditional music is still flourishing and rich, and if you watch, you will understand why, and be gratified.
Interview with Bernie Velluti about the sound production
If you would like to listen to or purchase music by Sabira Woolley, here is her
Music Shop
.
You Should Also Read:
5-String Banjo - Book Review
Vocalist Tips For Live Performances
How To Have A Great Home Recording Studio


Related Articles
Editor's Picks Articles
Top Ten Articles
Previous Features
Site Map





Content copyright © 2022 by Sabira Woolley. All rights reserved.
This content was written by Sabira Woolley. If you wish to use this content in any manner, you need written permission. Contact Sabira Woolley for details.