Pete Seeger's 5-String Banjo Book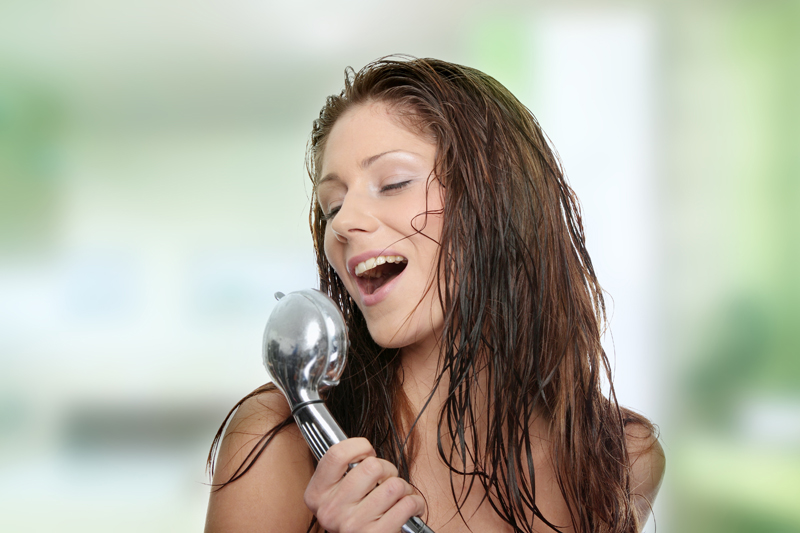 How To Play The 5-String Banjo - A Manual For Beginners, by Pete Seeger
Since the 1940s, Pete Seeger has been a versatile and well-loved folk musician and songwriter, and a courageous progressive activist. Some of his famous songs are
If I Had A Hammer
(co-written with Lee Hays),
Turn, Turn, Turn
, and
Where Have All The Flowers Gone
. Combining the richness, beauty and messages in traditional and original folk music with his eloquence promoting humanitarian causes, Pete Seeger has had an enormous influence on music, politics and culture. He continued to perform and share his messages into his early 90s, and participated in the Occupy movement, joining a protest march in Manhattan in 2011. On January 27, 2014, Pete Seeger passed away peacefully in his sleep. He was 94 years old.
Pete Seeger first brought the American 5-string banjo to worldwide popularity in the 1940s through the 1960s. His performances, recordings and research have preserved songs and musical styles that are part of American cultural roots, and are national treasures.
This book was put together with tender loving care over more than a decade. The 1st edition was a collection of mimeographed pages published in 1948. The 2nd edition was published in 1954, and there was a phonograph record of the lessons and songs that could be ordered to accompany it. The book has retained its usefulness and popularity for over 60 years.
I have the 3rd edition, published by the author in 1961. This is the edition that is currently available. I must have bought it around 1970. It cost $2.95. I probably had to save up for it.
When I got this book, I used to hitchhike up and down the west coast of the USA from San Diego, California to Vancouver, Canada, carrying my ancient Morrison banjo in a tooled leather case, and wearing a hat that used to belong to a horse. I often camped by the sea and under the redwoods, sleeping beneath the stars, and sometimes I visited communes (say "Hi!" if you know me). The book came along with me, tucked in my banjo case.
The old leather case needs it's stitching repaired (I use a hard-shell Stelling banjo case now), the hat is lost somewhere along the way, and the hitchhiker has borne the brunt of some wear and tear. The banjo sailed through with a couple of minor dings, and this much-handled book has survived all these years. The pages are now a warm tan color, with fluttery dog-eared edges, and the cover falls off.
Today I am taking a look at this old friend with fresh eyes. Yep, I still like it.
The book starts out with a short history of the banjo, mentioning the evolution from the 3 stringed version brought to America by African slaves, and how the use of the short 5th string for its distinctive syncopation led to its popularity in the old west. It tells how the five string banjo faded into obscurity when jazz and ragtime made use of the tenor banjo in the 1920s, and the 5 string banjo's resurgence in the 1940s, as Americans wanted to be reacquainted with their roots.
Photos of historic figures in banjo lore, and clear illustrations for the student are sprinkled throughout, along with helpful pointers, quaint sayings and truisms.
The book contains step-by-step easy lessons, along with song examples to apply them too. There is a brief, nicely explained lesson on chords and how they work, and an equally short and clear explanation of how to read music. The instructions on how to tune, how to use a capo, and how to play in different time signatures are also easily understood.
There are many traditional songs featured, some with lyrics, tablature and standard notation. Others show the lyrics with their accompanying chords.
The lessons and songs start with folk style playing methods, double-thumbing, frailing (i.e. framing, rapping, clawhammer), rhythmic strumming, and whamming (a method of playing loudly if you have to be heard in a din). I find all this particularly valuable, since it allows the banjo picker to develop versatility and understand the musical roots of the instrument. About halfway through the book, bluegrass and other three-finger picking styles are demonstrated with song examples, including a thorough rendering of Earl Scruggs's Foggy Mountain Breakdown. Methods for playing blues, jazz, and some Latin styles are also presented.
Following the music, there are handy descriptions of banjo anatomy, care, and playing essentials.
There are also instructions on how to increase the range of the 5th string, and how to lengthen the banjo's neck. The extended neck of the "Seeger banjo" allows one to play with more range in some keys.
There is a full page of chord diagrams, and more information on additional banjo tunings.
On the downside, it mostly shows the chords for C tuning, and a few for G and D tunings. Having more chord diagrams for the other popular 5-string banjo tunings would be an improvement.
Many of the songs are only partly shown, so you have to do some research to get all the lyrics. Some of the information in the appendixes at the end of the book is out of date, such as the sources for phonograph records of music Pete Seeger recommends. But it is much easier to find recordings of these treasures now that we have access to the internet.
The book is not sold with a CD of the lessons and songs, but now you can purchase the CD separately, or get the songs and lessons as mp3 downloads.
Book
How To Play The 5-String Banjo (Music Sales America)
CD or mp3 downloads
How to Play a 5-String Banjo (instruction)
(In addition, there is a DVD of Pete Seeger playing songs on the banjo, reminiscing, and telling stories. I look forward to viewing it. Note: although it is also called "How To Play The 5-String Banjo", the DVD has some different songs, is more challenging for beginners, and could be considered more of a Pete Seeger performance.)
Photo of Sabira Woolley's Morrison banjo, and Pete Seeger's How To Play The 5-String Banjo book taken by Sabira Woolley - used by permission.
If you would like to listen to or purchase music by Sabira Woolley, here is her
Music Shop
.
You Should Also Read:
The Gift Of Musicianship
Down From The Mountain - DVD Review
Singing Songs Of Freedom


Related Articles
Editor's Picks Articles
Top Ten Articles
Previous Features
Site Map





Content copyright © 2022 by Sabira Woolley. All rights reserved.
This content was written by Sabira Woolley. If you wish to use this content in any manner, you need written permission. Contact Sabira Woolley for details.