The Drinks of Mexico - Café de Olla Recipe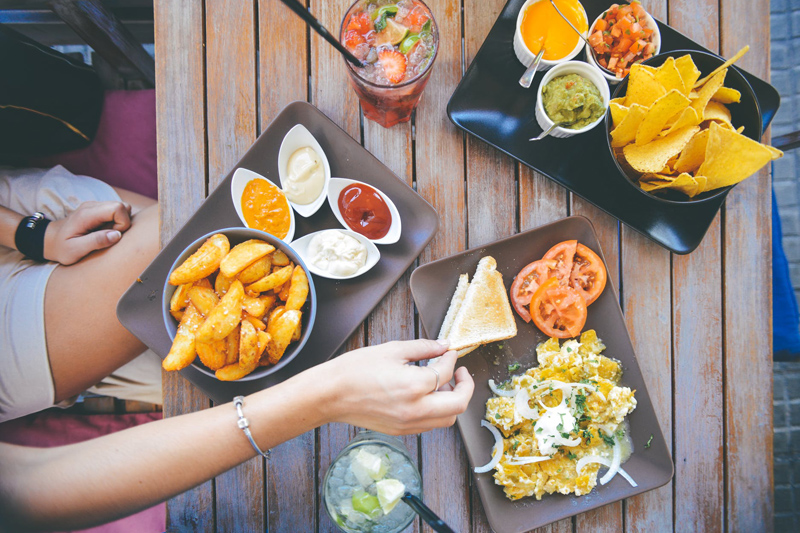 The "olla" is made of clay, rough on the outside and glazed on the inside, plump, pot-bellied and homely. It may be a sturdy jug with one big handle and a spout, or it may be a simple large container, with or without handles on both sides and nothing more than a lip for pouring. Its sides are habitually decorated, with painted images of flowers or birds perhaps, and it sits on every market, street and restaurant stove across the country. While "ollas" are used for all kinds of cooking, this one is for making two of Mexico's favourite breakfast drinks: hot chocolate and "café de olla", coffee from the pot. It may have mugs to match and the coffee brewed in it is murky, rich and aromatic, perfumed with spices and sweetened with "piloncillo", the Mexican dark unrefined sugar – first thing in the morning or late at night, the café is drunk by virtually every adult throughout the country. It is also traditionally served at a time of bereavement and during the ensuing wake.
Café de Olla © Philip Hood
Coffee, which is native to North Africa, arrived in Mexico in the late eighteenth century when the first coffee plantations were established in the state of Veracruz. Today Mexico is one of the top ten world coffee producers, with the majority of the crop being grown in Chiapas, Oaxaca and Veracruz. Mexican coffee tends to be medium to dark roast and if it is to be made in the traditional "olla", ground on the coarse side. While coffee is obviously roasted and ground mechanically nowadays, originally two of Mexico's historical utensils were used: in each household on a weekly if not a daily basis the earthenware "comal" or griddle would be placed on the heat to roast the beans, which would then be transferred to the "metate", the traditional lava-rock grinding stone, to be ground manually with the "mano" - mano translates as hand but it resembles a rolling pin made of rock.
I have come across recipes for café de olla which include various spices like aniseed and cloves, but cinnamon is a must and in my opinion the only seasoning needed. And while it is invariably included in the brew, I love to add a whole long cinnamon stick to my café in the mug, to stir it and for the extra burst of aroma which it provides.
The following recipe produces a café of medium strength, so if you like a really strapping cup of coffee, do increase the amount of coffee beans and grind them more finely. In the absence of the very typical Mexican "piloncillo" sugar, "molasses" or dark "muscovado" sugar is an excellent substitute.
Mexican cinnamon-spiced coffee – Café de Olla
Makes 1 large mug
15 g/1/2 oz medium or dark roast coffee beans
500 ml/1 pint water
15 g/1/2 oz piloncillo, shaved from a cone with a vegetable peeler, or 30 ml/2 tbsp molasses or dark muscovado sugar, or to taste
2 cinnamon sticks, about 5 cm/2 in long
1 long cinnamon stick, about 10 cm/4 in long (optional)
Grind the coffee beans in an electric grinder until medium coarse.
Bring the water to the boil in a saucepan, add the ground coffee, piloncillo or sugar and the two shorter cinnamon sticks. Bring back to the boil, cover, and simmer very gently for just 60 seconds. Remove from the heat and leave to steep, still covered, for ten minutes.
Strain the café into a large mug. Add the long cinnamon stick and give it a good stir.
Serve immediately.
Buén provecho!
| | |
| --- | --- |
| Chilli and Chocolate Stars of the Mexican Cocina by Isabel Hood is available from Amazon.co.uk | Just The Two of Us Entertaining Each Other by Isabel Hood is available from Amazon.com and Amazon.co.uk |
You Should Also Read:
Xocolatl, the Aztecs' Food of the Gods
Breakfast in Mexico
The Drinks of Mexico - Atole


Related Articles
Editor's Picks Articles
Top Ten Articles
Previous Features
Site Map





Content copyright © 2023 by Isabel Hood. All rights reserved.
This content was written by Isabel Hood. If you wish to use this content in any manner, you need written permission. Contact Mickey Marquez for details.