Xocolatl, the Aztecs' Food of the Gods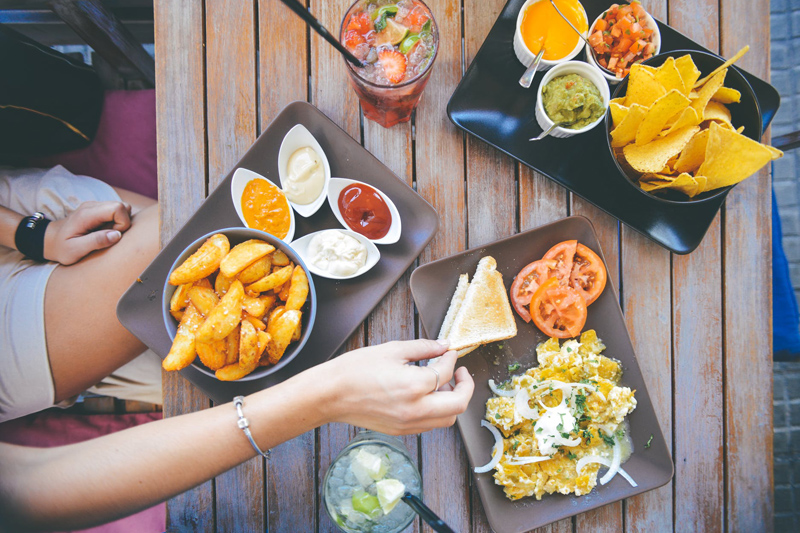 The smooth, velvety, sophisticated chocolate we know today bears no resemblance whatsoever to its Latin American ancestor. It is the result of a process initiated by J S Fry in Bristol, England, in 1847, and refined and developed over the last one hundred and fifty years – chocolate has come a very long way indeed since Christopher Columbus sent a small bag of cacao beans back to Ferdinand and Isabella.
Cacao originated some 4000 years ago, probably in the Amazon or Orinoco river basins, but it is from Mexico that it set out on its journey to world fame. The word "chocolate" is thought to be derived from the Aztec Nahuatl name for cacao, "xocolatl", which translates as food of the gods. Its Greco-Latin name is Theobroma and has the same meaning.
Chocolate was venerated throughout Mesoamerica, but most particularly in Mexico where it was regarded as a symbol of life and fertility. The temples and palaces of the Maya were adorned with sculptures of the cacao pod, and within this pod was hidden the "food of the gods", little dark beans. These beans were first roasted, then ground on a slab of lava rock known as a "metate", before being mixed with chillies, herbs, vanilla, honey and water to create the thick, cold, bitter liquid called xocolatl - a sacred and divine drink to be consumed only by priests and noblemen during religious ceremonies, and at the royal table: 2000 jugs of xocolatl were served daily at the royal court in Tenochtitlán, and Moctezuma himself is said to have drunk 50 golden goblets of chocolate every day. The unfortunate masses, however, were not granted the right to drink chocolate, although they had other uses for it: cacao beans were currency, money, and the Aztecs' greatest treasure, far more precious than gold and silver. In fact, the sum of one hundred beans was enough to buy a turkey or a slave, and even taxes could be paid in cacao beans.
Cacao pod © Philip Hood
While Columbus was responsible for the initial introduction of cacao to Europe, it was Hernán Cortés, the Spanish conquistador, who is credited with launching the career of one of the modern world's most popular foods: it was on his orders that vast quantities of cacao beans were loaded into the Spanish galleons which were carrying treasure back to Spain. He also sent instructions on how to prepare the xocolatl and information on its power as a stimulant. The Spaniards learned to roast and grind the beans to make "chocolate powder" and by the 17th century, a sweetened version of the Aztecs' food of the gods was being drunk throughout Europe.
In Mexico today, xocolatl remains true to its roots in that it continues to be more of a drink than a sweet, and drinking chocolate comes not in powder form but in a solid cake or tablet, which is still often hand-crafted and sold in the markets. It makes delicious eating chocolate: faintly bitter, laced with spices like cinnamon and vanilla, with a dense, slightly brittle and crunchy texture which is coarser and grainier than modern chocolate – hopelessly addictive!
One of xocolatl's most important – and unusual - roles in Mexican cooking is as a seasoning, to flavour stews and sauces, and while it might seem strange to combine chocolate with chillies, tomatoes, onions, meat and fish, the chocolate imparts a depth, a sultriness, an exoticism which is impossible to describe – it has to be tasted to be understood, and I shall be writing about "mole", a very pre-hispanic and utterly Mexican chilli and chocolate sauce, in due course. On this occasion, however, I want to share with you my recipe for hot chocolate Mexican style.
Hot chocolate with milk or cream is of course a mixture of New and Old Worlds, as it was always made with water before the arrival of the Spaniards. Restaurant menus in Mexico feature this "chocolate pre-hispánico" and it is a great favourite among the market cooks. I personally find it lacking in real, proper comfort and prefer to make my hot chocolate at home with milk and at least some cream. If you can find authentic Mexican drinking chocolate such as the Ibarra brand, do use it, it is delicious although a bit sweet. I tend to use Green & Blacks' organic Maya Gold, which is flavoured with cinnamon, nutmeg and vanilla and tastes very Mexican. But if you like your chocolate dark and intense, choose a plain chocolate with 70% cocoa solids and use the cinnamon quill to stir it and give it some Mexican magic.
MEXICAN HOT CHOCOLATE
Serves 2
250 ml/8 fl oz full cream milk
250 ml/8 fl oz single or light cream
100 g/4 oz Mexican chocolate or Green & Black's Maya Gold chocolate or plain dark chocolate
2 cinnamon quills (optional)
Heat the milk and cream in a small saucepan until steaming. Remove from the heat, add the chocolate and whisk until melted. Pour into two cups and garnish with a cinnamon quill.
Serve immediately.
You Should Also Read:
The Sauces of Mexico - Mole
New Year in Mexico - Churros and hot chocolate
Christmas in Mexico - Champurrado Recipe


Related Articles
Editor's Picks Articles
Top Ten Articles
Previous Features
Site Map





Content copyright © 2022 by Isabel Hood. All rights reserved.
This content was written by Isabel Hood. If you wish to use this content in any manner, you need written permission. Contact Mickey Marquez for details.