The Drinks of Mexico - Atole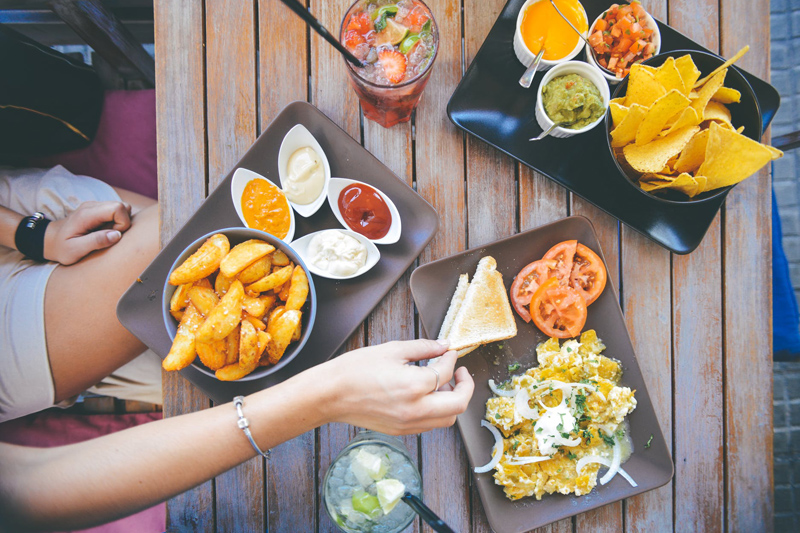 The atoles are a large family of ancient drinks, with countless variations, some of them totally pre-Hispanic, others slowly developed since the 16th century by the addition of some of the many foreign ingredients which found their way into the indigenous larder after the Spanish conquest. The best word to describe atole is extremely old-fashioned: gruel – a concoction with which few of us are familiar in this day and age and which consists of water cooked with a ground grain. In times gone by it was fed to invalids, but in Mexico, a gruel made of corn, "atolli", was a basic and essential component of the diet as far back as 500BC; it was even placed in graves to sustain the deceased on their journey to the underworld. There is evidence that it was also made with toasted and ground chía seeds and red amaranth, and in due course, the wheat and rice introduced by the Spaniards and other immigrants found their way into atole.

In its most basic form, "atole blanco" or white atole, it consists of nothing more than ground corn and water, and obviously in this case, it is not particularly interesting, although all atoles are viewed as deeply nourishing. The slightly more elaborate creations, however, have considerably more charm and can be sweet or savoury, let alone spicy. It is the sweet atole, atole dulce, which I am covering in this article, with the intention of writing about the savoury ones in the future.

Authentic atole is traditionally made by boiling the corn kernels until soft. Powdered lime may or may not be added to the water. The corn is then ground by hand on a "metate" – a slab of rock, originally lava, used for grinding – before being boiled again until the starch is released and the liquid has thickened. Of course this time-consuming method is seldom used now, and most cooks avail themselves of fresh "masa" or "masa harina" – although it is said that the flavour of atole made in this way is not as "pure" as the freshly cooked and ground corn atole. Milk is occasionally used instead of water, and atole can also be made simply with corn starch, "maicena" - a method which works fairly well with an atole heavily laced with fruit - or, in the 21st century, straight out of a packet.

Breakfast is one of the most popular times for the consumption of sweet atole, perhaps accompanied by a freshly steamed "tamal" (a very classic pre-Columbian combination), and from the early hours, the atole and tamal vendors install themselves behind their counters in the markets, on the street corners, by the bus station, wherever there are people on their way to work – and do a roaring trade. They are also kept on their toes in the late afternoon, when a mug of atole goes down well as a snack to tide one over until supper, or even takes the place of a light evening meal all by itself.

There are countless sweet atoles, more often than not based on fruit, although the traditional "atole dulce" is plain white atole with the addition of honey originally, as there was no sugar before the Conquest, and nowadays "piloncillo", a dark unrefined sugar. To this foundation can be added spices like cinnamon and vanilla, ground toasted nuts (almonds are very popular), tamarind pulp for a wonderfully sweet and sour tang, crushed or puréed fruit according to the season and region – in the highlands of Michoacán, for instance, wild blackberries are picked in the late spring to make the richly coloured and flavoured "atole de zarzamora", while the dark "atole prieto" is the result of roasting the cacao pod until it is black. Atole laced with chocolate is known as "champurrado" – this can be confusing, as there is also a chocolate atole called "chocolateatole", which is a different atole drink altogether, a speciality of the state of Oaxaca, used only on ceremonial occasions and topped with a thick foam or "espuma".

Blackberry atole – Atole de zarzamora

Serves 6

100 g/4 oz masa harina
1 litre/4 1/2 cups water
7.5 ml/1/2 tsp ground cinnamon
100 g/4 oz light muscovado or unrefined sugar or to taste
600 g/1 lb 6 oz fresh or frozen blackberries, puréed and strained
Cinnamon sticks, to garnish (optional)

Whisk the masa and water in a bowl until smooth and strain into a saucepan to remove any remaining lumps. Add the cinnamon and sugar and simmer, stirring constantly, until the mixture thickens. Pour in the blackberry purée and heat until steaming. Check the sweetness and add a bit more sugar if the flavour is at all tart – it all depends on how sweet the blackberries were to start with.

Pour into mugs, garnish with cinnamon sticks and serve immediately.

Chocolate atole – Champurrado

Serves 4

100 g/4 oz masa harina
1 litre/4 1/2 cups water
1 vanilla pod, split lengthways + 2 to garnish (optional)
75 g/3 oz light muscovado or unrefined sugar or to taste
100 g/4 oz dark chocolate (70% cocoa solids), chopped

Proceed as above, adding the chopped chocolate once the mixture has thickened. Remove the vanilla pod, which can then be rinsed, dried and used to scent sugar.

Pour into mugs, garnish with vanilla pods and serve immediately.

Buén provecho!

You Should Also Read:
The People of Corn
The Drinks of Mexico - Chileatole
Green Pozole Recipe


Related Articles
Editor's Picks Articles
Top Ten Articles
Previous Features
Site Map





Content copyright © 2022 by Isabel Hood. All rights reserved.
This content was written by Isabel Hood. If you wish to use this content in any manner, you need written permission. Contact Mickey Marquez for details.