Christmas in Mexico - Champurrado Recipe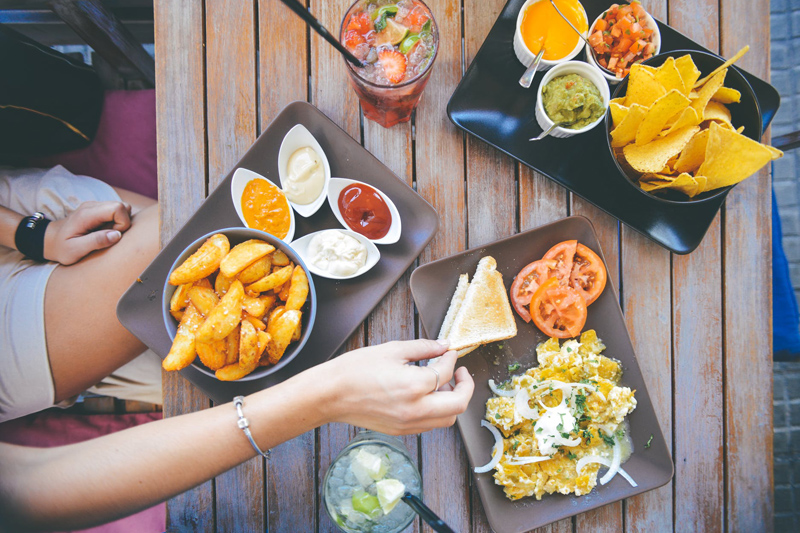 The crescendo of the Christmas revelry, including the very Mexican and traditional "posadas" or Christmas parties, has reached its climax and Christmas Day has finally arrived. For many Mexicans, Christmas is admittedly not the highlight and El Día de los Reyes, or the Day of the Kings, is far more important – but Christmas itself is celebrated throughout the country and the day gets off to a very pre-Hispanic start with a mug of steaming "champurrado", traditionally accompanied by "pán dulce", sweet breads, or far more pre-Hispanically, "tamales", steamed corn dumplings. "Atole" is a totally indigenous Mexican beverage, based on ground maize – the very same "masa" used for tortillas - and millennia old. It may be served completely plain, or flavoured with numerous other ingredients: coconut, peanut, blackberry, pumpkin seed, pineapple and guava for example, as well as chocolate, in which case it becomes "champurrado".
In its most primitive and ancient form, this chocolate atole would have been made with water and ground cacao beans, and sweetened with wild honey. In post-Hispanic Mexico, milk is normally included in the mixture, making it richer and giving it a more rounded flavour; and "piloncillo", the very typical dark, unrefined Mexican sugar is used to sweeten the champurrado, and there is more than likely to be a good hint of spice in the form of cinnamon or the native vanilla. A really dark chocolate, at least 70% cocoa solids or even better 85% is essential to champurrado as the sweetness of the corn and piloncillo needs to be balanced – under no circumstances be tempted to make it with milk chocolate!
While champurrado can be made by hand, mixing with a balloon whisk, a hand-held electric beater makes the task much easier – but when I am feeling particularly nostalgic on Christmas morning, I use my wooden "molinillo", rubbing the handle backwards and forwards between the palms of my hands; it takes time but it is infinitely pleasurable and produces just the right kind of froth!
Chocolate atole – Champurrado
Serves 4
750 ml/1 1/4 pints/3 cups water
600 ml/1 pint/2 1/2 cups full cream milk
150 g/5 oz masa harina
100 g/4 oz dark chocolate or to taste, coarsely chopped
5 ml/1 tsp ground cinnamon
Piloncillo or molasses sugar, to taste
Set approximately half the water and all the milk to boil in a medium saucepan.
Place the masa harina in a bowl and whisk in the remaining water until the mixture is smooth. Strain it straight into the boiling water, mix well and simmer for a couple of minutes, whisking all the time so that it does not become lumpy. Remove from the heat and beat in the chocolate, the cinnamon and about 50 g/2 oz of piloncillo or molasses sugar.
At this stage, swap the electric beater for a wooden spatula and cook the champurrado gently, stirring all the time, until it thickens. Taste and add more sugar and chocolate if necessary – it needs to be quite rich, chocolatey and sweet and the end result depends very much on the bitterness of the chocolate. If it is too thick for your liking, whisk in a bit more milk or water, although I have to say that I like my champurrado so thick you can almost stand a spoon in it.
Serve immediately in cups, mugs or thick glasses.
Feliz Navidad – Merry Christmas!
| | |
| --- | --- |
| Chilli and Chocolate Stars of the Mexican Cocina by Isabel Hood is available from Amazon.co.uk | Just The Two of Us Entertaining Each Other by Isabel Hood is available from Amazon.com and Amazon.co.uk |
You Should Also Read:
Christmas in Mexico - Posadas and Piñatas
Christmas in Mexico – Buñuelos Recipe
The drinks of Mexico - Atole


Related Articles
Editor's Picks Articles
Top Ten Articles
Previous Features
Site Map





Content copyright © 2023 by Isabel Hood. All rights reserved.
This content was written by Isabel Hood. If you wish to use this content in any manner, you need written permission. Contact Mickey Marquez for details.