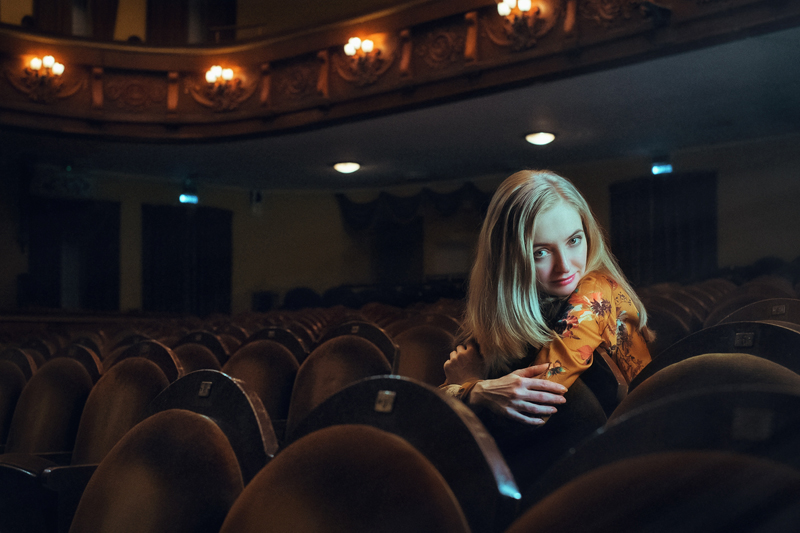 Rade Serbedzija is a multilingual, multitalented actor, writer, director, musician, and poet. Born in Croatia (in the former Yugoslavia) in 1946, Serbedzija makes occasional appearances in English-language feature films and television shows. He is usually typecast as the villain, and a Russian. His guest appearance on a recent episode of "The Blacklist" is a case-in-point. He has played similar roles in feature films such as "5 Days of War" (2011) and "The Saint" (1997). Serbedzija's appearances as a romantic leading man are mainly in foreign films such as Macedonia's Oscar-nominee "Before the Rain" (1994), and the poignant Italian film "Shun Li and the Poet" (2011).

"Prague Duet" gives Serbedzija the rare opportunity to speak English and play the leading man. The film has a promising premise. An eminent child psychologist, Dr. Lauren Graham (Gina Gershon), attends a conference in Prague. She has an affair with Jiri Kolmar (Serbedzija), a Czech writer, and they decide to marry. Together, they discover that Lauren's Czech grandfather was a Nazi collaborator who participated in the extermination of Prague's Jewish community. When the facts are made public, it threatens both their careers and their relationship.

Unfortunately, the casting of Gina Gershon as Dr. Graham is one of the film's central flaws. Her character is supposed to be thoughtful and somewhat tragic, having lost her own four-year-old child to illness, but Gershon seems stuck in her sex-kitten phase. To be fair, the dialogue doesn't always help. When Lauren's sister discovers their grandfather's Nazi past, Gershon is required to say things like "My sister's flipping out!" The script, co-written by Sheryl Longin and director Roger L. Simon, is seldom equal to the gravity of its subject matter.

There are two scenes, however, which make the film worthwhile. One occurs when Jiri takes Lauren to the remains of the camp her grandfather helped build. A gentle snow falls over the landscape as Jiri relates the horrors of the past in a voice-over. In a following scene, the two visit Jiri's father. Lauren asks "Can you have me in your family?" The exploration of questions regarding guilt and reconciliation takes a backseat to the love story, though.

In directing the love story, Roger L. Simon takes the unimaginative route. Rather than showing scenes in real-time, we are treated to numerous montages accompanied by some overbearing orchestral music. For Serbedzija fans, the central love scene is particularly frustrating as the camera is in all the wrong places. Gina Gershon's torso has already enjoyed plenty of screen time, so featuring it yet again is gratuitous. Even with the flaws inherent in "Prague Duet", it's a pleasure to watch Serbedzija play the romantic protagonist and imagine the film this could have been.

"Prague Duet" (AKA "Lies & Whispers") is rated R, but really deserves a PG-13 rating for some sexuality and mild profanity. It was released in 1998. I watched the film at my own expense. Review posted on 5/26/2017.

You Should Also Read:
5 Days of War Film Review
Shun Li and the Poet Film Review


Related Articles
Editor's Picks Articles
Top Ten Articles
Previous Features
Site Map





Content copyright © 2021 by Angela K. Peterson. All rights reserved.
This content was written by Angela K. Peterson. If you wish to use this content in any manner, you need written permission. Contact Angela K. Peterson for details.