Cousins of Children with Special Needs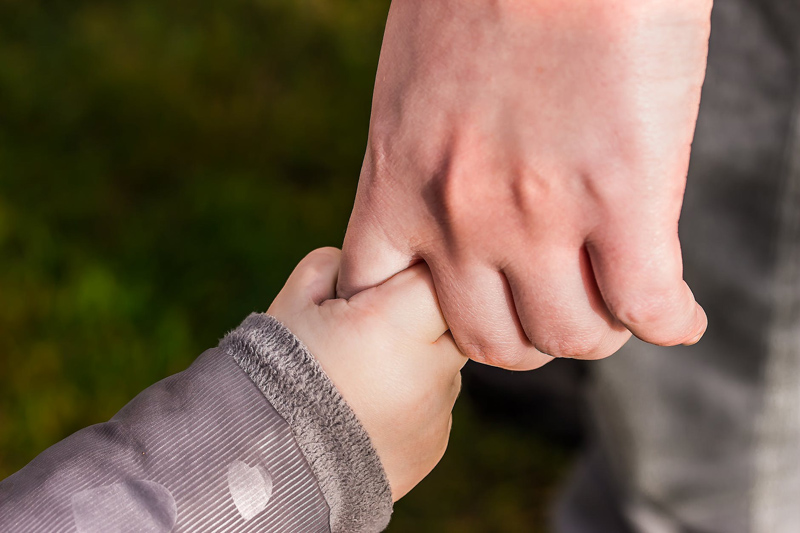 Children with special needs often grow up with cousins who have similar concerns, interest and pride in them as their brothers or sisters.
Cousins have the benefit of not being in direct competition with a child with a delay, disability, or other difficulty for their own parents' time, attention, recognition or validation. This does not necessarily mean that cousins have fewer difficulties than siblings within the family or among their peers.
Cousins will have the opportunity for lifelong contact with one another, and like siblings will have more in common with other children of their generation than the aging adults around them. Children have a different perspective on family dynamics and often know more about one another than we know about them.
Building healthy relationships among cousins is important for all children who need support, encouragement and an occasional 'reality check' from their peers. Like siblings and mainstream classmates, cousins learn better that they are valued for who they are rather than what they can do when adults show support, casual acceptance and affection every child in the family.
Cousins can be problem solvers when adults are unable, or hesitate to work on problems that may be caused more by a child's surroundings or accessibility issues than the disability that identifies their need for the support or accommodations. Like siblings, they can often appreciate their cousin's abilities and talents while adults get distracted by needs and challenges. There is never a better substitute for supervision and intervention when children are learning to play and get along together. Children with special needs should have similar or exactly the same consequences for behavior lapses as their cousins.
Also like siblings, cousins can feel stress and anxiety when their needs are minimized or criticized, when they are compared to others, and when they are judged harshly for shortcomings or mistakes that are due to inexperience, youth or self-preservation, and especially when some mistakes are attributed to malice or disregard.
Cousins deserve to be recognized as individuals, to be valued just as they are found, and to be given responsibilities appropriate to their age no matter how mature they seem. Every child has unique needs, personality and temperment, and at different stages of growing up may form different connections between one another. Adults should take responsibility for planning safe and healthy environments.
It is also helpful for cousins to be given up to date information, to be encouraged to ask questions, and to be reminded that adults in charge are planning their cousin's care and support in later years. Cousins are allowed to have their own lives and choose not to spend time interacting with or caring for any relative in the family.
It is not unusual for cousins to get along poorly, or for not all siblings to get along with some cousins well. Cousins may have personality conflicts or differences that keep them from enjoying one another's company during childhood that will mellow in adulthood. Some children do not grow up knowing their cousins because of family conflicts among adults, living at great distance from one another, or divorce that keeps them from visiting the non custodial parent's family. Children of close friends may be wonderful substitute cousins for children who do not have access to their own.
Although it may not seem to be the case in their early years, cousins often find that they depend upon and enjoy their family member's kinship, interaction and contact in later years rather than being depended upon. Adults in the family may not realize that the friendship and supportive relationship between cousins enhances each one's life from the start.
We are allowed to enjoy, appreciate and encourage our child's cousins no matter what their talents or abilities, or how often we get together. It's up to the adults in the family to maintain positive family relationships so our children will know one another growing up. Nieces or nephews may need your guidance and support during rough spells in their lives that they will not accept from their own parents. Your child may need the same from his aunt or uncle. We all get by a little better with a little help from family and friends.
Browse at your local bookstore, public library or online retailer for books like
We Are Cousins / Somos primos
or
The Family Guide to Disability
.
Partners in Crime
https://mamalode.com/story/detail/partners-in-crime
A Sibling Perspective: The Autism Doesn't Care - AGE OF AUTISM
https://www.ageofautism.com/2012/09/a-sibling-perspective-the-autism-doesnt-care.html
Magic Polar Bears - Fall Into Something
Dedicated to lead singer Gabriel's cousin
who has Down syndrome and autism
https://www.youtube.com/watch?v=uxbTkpgF_I0
Advocating in Multicultural Communities
https://www.bellaonline.com/articles/art11304.asp
The Sibling Support Project
https://www.siblingsupport.org
6 Ways to ensure siblings aren't overshadowed
https://www.sheknows.com/parenting/articles/985255/avoid-overshadowing-siblings-of-kids-with-special-needs
Helping sibs of kids with disabilities manage embarrassment
https://expertbeacon.com/helping-sibs-kids-disabilities-manage-embarrassment
You Should Also Read:
Grandparents of Children with Special Needs
Sibling Support and Rivalry
Brothers and Sisters of Children with Disabilities


Related Articles
Editor's Picks Articles
Top Ten Articles
Previous Features
Site Map



Follow @DownSynAdvocacy
Tweet





Content copyright © 2021 by Pamela Wilson. All rights reserved.
This content was written by Pamela Wilson. If you wish to use this content in any manner, you need written permission. Contact Pamela Wilson for details.