Sibling Support and Rivalry - Childhood Disability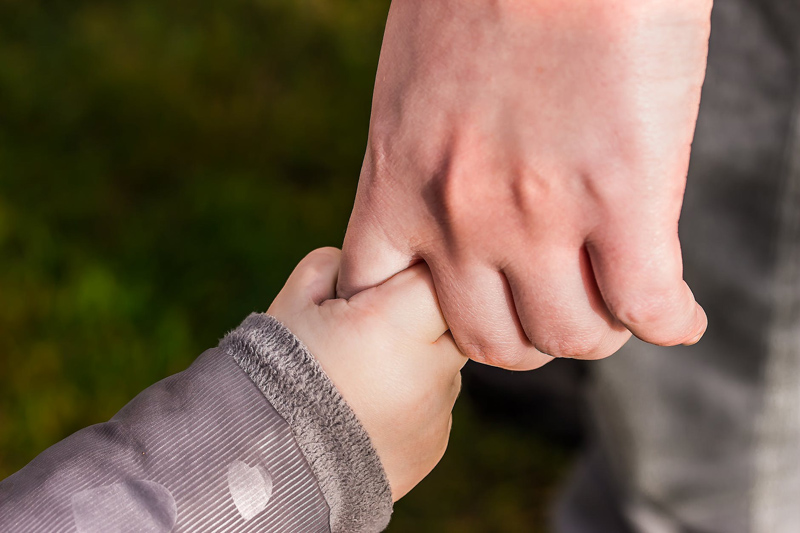 Growing up with a brother or sister who has a disability can give siblings a greater richness of experience and better quality of life, bring out positive traits in their characters, help them develop better senses of humor and fairness, and introduce them to the best aspects of inclusive communities. These benefits are less likely to be realized if we don't encourage each of our children to develop their potential in a warm, loving and safe environment.
Our children interact with one another on many levels at home. Their squabbles and conflicts must be mediated; cooperation and congeniality encouraged. Birth order helps determine some aspects of sibling relationships, but active parenting to demonstrate fairness, plus showing interest and delight in each child, helps to alleviate tensions that develop in everyday life and especially stressful situations.
Fairness means more than flipping a coin to see who goes first, and giving the coin to the child who loses the toss. We must remember to recognize that every child is vulnerable to feelings of failure, inadequacy, loneliness and competitiveness. Each of our children is capable of being an amazing person who achieves remarkable goals, but we love them for who they are when they are struggling as well as for what they do with their talents and abilities.
We love them for who they are as they sleep, and when they are just 'hanging around.' It's a good idea to remind them that no matter what our ups and downs may be together, we'd rather argue with them than with anyone else because even in our strongest disagreements, we love who they are right then. This applies equally to all of our children.
Siblings of children with chronic health problems or developmental disabilities are just as important to us as their brother or sister who has special needs. They may be more important to their sibling than parents or other family members, because as a children with disabilities grow up, it may be that no one knows them as well as a brother or sister. No one challenges that child to be more creative, responsive, ambitious or adventurous, and no one else's opinion holds as much weight. No one else knows how embarrassing, funny or wonderful their parents can be.
Many children growing up with a sibling who has a medical condition, developmental disability, or other special needs, have specific concerns and interests that are sometimes overlooked when a family is in crisis over a diagnosis, or overscheduled in an attempt to meet the needs of their sibling with a disability.
Parents sometimes overlook their other children when sharing information about a new diagnosis or treatment, or are not sure enough of the information that they can interpret and explain it using age appropriate language. Many very young brothers and sisters believe that they will be responsible for their sibling with a disability in adulthood, and a few words about programs for adults in supported living arrangements, supported employment, recreation and other activities can be reassuring.
A good start is family participation in summer picnics or holiday events where siblings can observe older children with the same disability as well as other brothers and sisters their age. Understanding the diversity of individuals with the same diagnosis can be as reassuring to siblings as it is to parents.
There are programs available through advocacy organizations that specifically address the needs and concerns of brothers and sisters growing up with a sibling with special needs. Often the focus is on social activity, cooking up a snack together, and games, with a short discussion of some topic in common, or an occasional adult speaker who has a specific diagnosis and wants to share his or her lifestyle and relationships with the group.
Mainstream resources and support for maintaining and improving sibling relationships have a wealth of information that can benefit families of children with special needs, too. Staying integrated in the mainstream of our communities means that not only can we share our experiences with families who have only typically developing children, but they can share theirs with us. Some of the greatest obstacles we face are the same that challenge every parent. Our sons and daughters do not introduce that much diversity into our neighborhoods - all children are unique and wonderful, perplexing and delightful.
Brothers and sisters, along with their friends and spouses, will have longer relationships with a disabled child than parents, grandparents, aunts and uncles. While it is important that parents and other adults in the family find time to spend with each child independently of other siblings, it is up to us to teach them how to appreciate and enjoy one another, too.
It is important to remember that relationships between siblings are complex, distressing, and inspiring whether one of them has a diagnosis or not. Perhaps nowhere else is it so obvious that children with special needs are more like their mainstream peers than they are different from right at home, with their families, in the middle of a sibling spat.
Sisters and brothers of children with disabilities grow up to be energetic and effective advocates, and their siblings with special needs often contribute immeasurable support and encouragement for their mainstream kin. Whether they choose or are able to have close relationships as adults or not, they should have had every opportunity to enjoy one another and to coexist peacefully as they grow up.
Browse your local bookstore, public library or online retailers for books like:
My Sister, Alicia May,
Raising Resilient Brothers and Sisters, or
Mental Wellness in Teens and Adults with Down Syndrome
Disability Fieldnotes - Sibling Resources
https://disabilityfieldnotes.com/2014/06/22/sibling-resources/
Video games, Down's syndrome and my brother – a personal story
- Games writer Edwin Evans-Thirlwell on his brother, Euan
https://bit.ly/1fHEczr
https://www.theguardian.com/technology/gamesblog/2014/feb/01/video-games-downs-syndrome
Partners in Crime
https://mamalode.com/story/detail/partners-in-crime
Am I Not My Brother's Keeper?
Siblings are not considered family under the Family and Medical Leave Act, the major law that protects employees who take time off work to care for sick relatives.
https://www.theatlantic.com/business/archive/2014/11/am-i-not-my-brothers-keeper/382354/?single_page=true
Bully in the next bedroom - are we in denial about sibling aggression?
https://www.bbc.co.uk/news/magazine-24639063
The Sibling Support Project
https://www.siblingsupport.org
6 Ways to ensure siblings aren't overshadowed
https://www.sheknows.com/parenting/articles/985255/avoid-overshadowing-siblings-of-kids-with-special-needs
Helping sibs of kids with disabilities manage embarrassment
https://expertbeacon.com/helping-sibs-kids-disabilities-manage-embarrassment
A Sibling Perspective: The Autism Doesn't Care - AGE OF AUTISM
https://www.ageofautism.com/2012/09/a-sibling-perspective-the-autism-doesnt-care.html
Supporting siblings
https://www.sibs.org.uk/parents/helping-siblings-deal-their-feelings
Sibings, Disability and My Brother, Dana
https://www.withalittlemoxie.com/2012/03/sibings-disability-and-my-brother-dana.html
The National Arc Information for Sisters and Brothers
https://www.thearc.org
How I Coped With My Little Brother's Diabetes
- Three Things That Made All the Difference
https://url.childrenwithdiabetes.com/
My Sister's Story (For Tessa)
Big brother learns of his sister's Down Syndrome for the first time.
https://www.youtube.com/watch?v=uKZuS5S0q5M
My little sister (who happens to have Down's syndrome) 2011 Part 2
Agnieszka and Magdalena
https://www.youtube.com/watch?v=-6jIVTEWBhQ
My little sister (who happens to have Down's Syndrome) 2010 Part 1
Agnieszka and Magdalena
https://www.youtube.com/watch?v=P61qn7aguJo&feature=fvwrel
Brothers and Sisters of Children with Disabilities
https://www.bellaonline.com/articles/art56919.asp
Future Sibling Support and Down Syndrome
https://www.bellaonline.com/articles/art172126.asp
The Science of Respect
Sibling Support Project: Sibling stories
https://siblingstories.blogspot.com/2011/10/science-of-respect-siblings-perspective.html
Family Relationships with a Complicated Diagnosis
https://www.bellaonline.com/articles/art60427.asp/
Grandparents and Childhood Disability
https://www.bellaonline.com/articles/art60481.asp
You Should Also Read:
New Mother Newly Diagnosed Child
Home Accessibility and Visitability
Thoughts From the Middle of the Night


Related Articles
Editor's Picks Articles
Top Ten Articles
Previous Features
Site Map



Follow @DownSynAdvocacy
Tweet





Content copyright © 2022 by Pamela Wilson. All rights reserved.
This content was written by Pamela Wilson. If you wish to use this content in any manner, you need written permission. Contact Pamela Wilson for details.