Cajeta - Sweet, Sickly and Hopelessly Calorific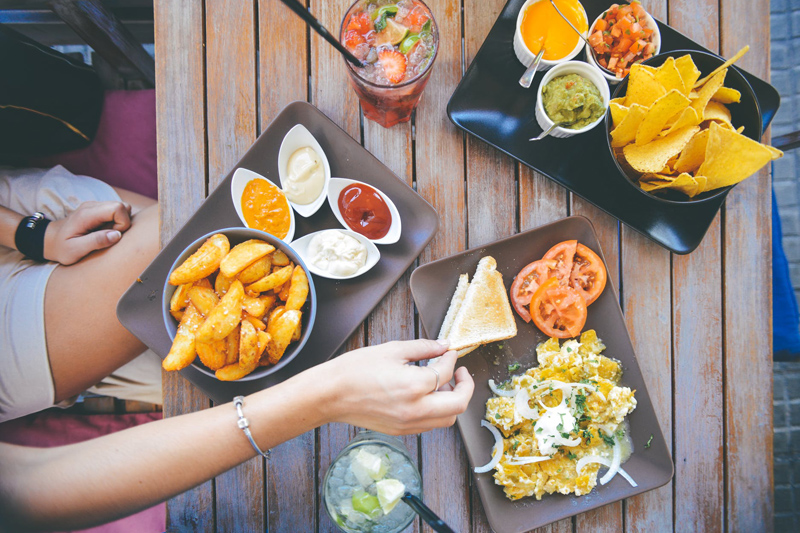 "Comida corrida" is the set lunch served in countless provincial Mexican restaurants, and the last of its typically three or four courses is usually described on the menu quite simply as "dulce", sweet. It might be fruit, or a meringue from the local "panadería", bread shop, but often it will just be a plate of jam, or if you are lucky, cajeta, a delectable, utterly addictive, caramelised goat's milk concoction, as Mexican as you can get. It comes in jars and is thick, glossy and brown, rather like a cloudy golden syrup, with an intensely deep, comforting sweetness.
The origins of cajeta are undoubtedly Spanish, as dairy products and sugar were not to be found in Mexico until after the Conquest. The recipe was probably brought to Mexico by Spanish nuns and is based on a traditional Spanish sweet known as "dulce de leche", milk sweet, a mixture of sugar and cows' milk which was cooked down until the sugar caramelised. The manufacture of cajeta, however, can be traced back to the city of Celaya which was founded in the state of Guanajuato in the 16th century under the auspices of the Spanish viceroy and which effectively became the Mexican cajeta capital. In Celaya, goats' milk was used as cows did not take particularly well to the area while goats thrived in the irregular terrain, and cajeta, the Mexican version of dulce de leche, was born. Dulce de leche became a popular and traditional sweet throughout Latin America, but only in Mexico has goat's milk ever been used.
Cabra © Philip Hood
Although there are now many commercial varieties of cajeta, some firms still manufacture authentic cajeta in Celaya, cooking it in huge copper vats and stirring it with long wooden spatulas until it reaches the required colour and consistency. It is even still stored in the wooden boxes, cajas, after which it was originally named. These manufacturers have attempted to obtain a "controlled denomination of origin" for their cajeta, so far without success.
There are three time-honoured flavours for true cajeta: "quemada" or burnt, "envinada" which contains a small amount of alcohol, and vanilla. Strawberry, chocolate and nuts are often used in modern cajetas, but in my opinion, these superfluous ingredients merely distort the essential, basic flavour and goats' milk, sugar and a touch of vanilla is all that is needed - along with a dash of bicarbonate of soda to control the acidity of the milk and prevent the milk proteins from coagulating.
While cajeta is now available in most countries, either in shops or by mail order, I love to make my own. It takes time but it is not complicated and the milky, caramelised, heady aromas which permeate the kitchen throughout the process make it worth any inconvenience. However, if you are short of time but in the mood for cajeta icecream, by all means use a jar – it won't be quite as good, quite as richly flavoured, quite as indulgent and decadent, but it will do; just check the label to ensure that there are no unnecessary ingredients, including corn syrup which is often used commercially to prevent the sugar from crystallising and to give the cajeta a longer shelf life.
Home-made cajeta will keep in a sealed glass container in the refrigerator for several weeks, and if goat's milk is not available, cow's milk will do.
Cajeta icecream
Serves 4
For the cajeta:-
500 ml/1 pint full cream goat's milk
1 vanilla bean
225 g/8 oz granulated sugar
1/2 tsp bicarbonate of soda
For the icecream base:-
250 ml/8 fl oz double or thick cream
3 egg yolks
25 g/1 oz caster sugar
For the hot chocolate drizzle:-
100 ml/3 1/2 fl oz double or thick cream
100 g/4 oz dark chocolate, chopped
25 g/1 oz unsalted butter
To make the cajeta, pour the goat's milk into a saucepan and place over low heat. Split the vanilla bean lengthways, scrape out the seeds with the tip of a small knife and add both seeds and bean to the milk. Stir in the sugar and bicarbonate and leave to cook very gently, stirring regularly, until the mixture is thick and has turned a deep gold. If you have a sugar thermometer, the cajeta needs to reach a temperature of about 90oC/190oF. It will take about three hours. You don't need to stand over the pan during this time, but if you are doing something in another part of the house, it is wise to set a kitchen timer to remind you to check and stir every half hour or so. Remove and discard the vanilla bean.
When the cajeta is almost ready, heat the cream in a small saucepan. Place the egg yolks and sugar in a bowl and whisk with an electric beater until thick and pale. Slowly pour in the hot cream, whisking all the while. Return the mixture to the saucepan and cook over low heat, stirring constantly with a wooden spatula, until the custard starts to thicken and coats the spatula. Do not allow it to boil or it will curdle.
Remove the pan from the heat, pour the custard into a clean bowl, stir in the cajeta and set aside to cool. Refrigerate until cold.
Churn the icecream in an icecream machine according to the manufacturer's instructions, spoon into a container and freeze.
To make the sauce, heat the cream in a small pan until steaming, add the chocolate and butter, and stir until melted. Keep warm or reheat before serving.
Scoop the icecream into four bowls or coupes, drizzle with the warm chocolate sauce and serve immediately.
Buén provecho!
You Should Also Read:
Sweet Mexico - Mexican Rice Pudding
Sweet Mexico - Piloncillo
The Day of the Dead - Candied Pumpkin Recipe


Related Articles
Editor's Picks Articles
Top Ten Articles
Previous Features
Site Map





Content copyright © 2023 by Isabel Hood. All rights reserved.
This content was written by Isabel Hood. If you wish to use this content in any manner, you need written permission. Contact Mickey Marquez for details.