Stay Warm This Winter Using Blankets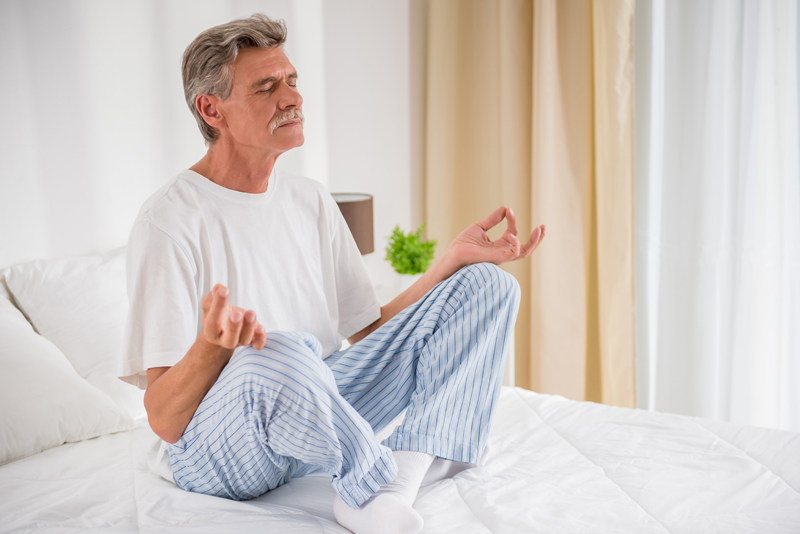 An important part of retirement is finding new and creative ways to use and save money. Because heating and cooling costs are, for most people, one of the biggest expenses every month, it makes sense to cut those expenditures whenever possible. There are some simple ways to reduce heating costs and keep more money in your pocket.

Blankets have been a source of warming the home for centuries. Nothing has changed with them – they are still an excellent way to take the chill off both the house and the folks inside. Here are some tips to make blankets work hard for you.

Hang them on the wall
Blankets act as an extra layer of insulation between you and the cold outside. Look through your old boxed-up coverlet's and quilts t find some that will work in your rooms and mount them on your exterior walls. To cut costs even more, sew cola tabs along the top of the blankets and use them as hangers. Blankets can also be stapled in place and cause less damage to the walls – especially impotent if you're renting.

Keep a throw handy
Purchase inexpensive throw blankets and leave them in easily accessible places. By having them on the backs of chairs and couches and at the foot of your bed, throw blankets will ward off the nip of winter and allow you to lower your thermostat.

Pitch them on the floor
While you may not want to actually put a blanket on your floor, carpeting is a close cousin. Sample carpet squares can sometimes be purchased from stores once the styles are discontinued. Put non-skid backing on the remnants and scatter them around your room, especially if you have hardwood floors.

Look for area rugs at flea markets, garage sales and in clearance bins at discount stores.


Window or Door Rolls
Cut old blankets the width of the door or window, roll it up and tie it with coordinating colored ribbon or yarn. The wind block will take care of any gaps where cool air is invacding your home.
If the blanket or carpet is too ugly to use
The reason some remnants are discontinued is the same reason old carpets are put out at yard sales – they're ugly. But you can save old carpets and make them perfect for your humble abode without giving up style.

Fabric upholstery paints have come a long way from the days when the only available option was made to dye silk flowers. Now available in a wider variety of colors and designed for specific weights of fabric, upholstery paints give you the opportunity to take a throw-away rug and make it into something you can be proud to display on your wall or floor.

Some ideas on spraying
Use a sheet of plain paper to design your area rug or blanket before you ever purchase the paint. You need to know how much of each color you're going to need before you purchase, and it's easier to change your mind before you begin your project. Use a sketch pad and colored map pencils or the 'paint' option in your computer to nail down your design and color choices before you start your project. Make sure to check on colors available in your chosen brand of upholstery paint before you finalize your color palette to avoid disappointment later.

Use masking tape to create lines or geometrical shapes on your ugly area rug. Spray the first color, allow to dry and repeat for each additional color. Make sure to allow plenty of dry time before moving to the next section. Only remove the tape when these sections are complete. Cover them (and areas designated for a new color) with masking tape and repeat with color number two. If your design has lots of curved areas, use Contac Paper to cut your shapes.

If you want a more detailed design, look through wall paper books, home decoration magazines and look at rugs in doctor's offices, at friend's homes and at the store. Don't be afraid to snap a picture with your cell phone to take home. Play with the idea and see if you can personalize it.

Purchase the paints and begin! By designing your own area rugs and wall hangings, your decor will match perfectly. You can even use 'light fabric' spray paints to make the throws in each room match the design motif.

Using wall hangings, area rugs and throw blankets is an easy way to not only warm your home, but create a design that is uniquely your own. And nothing will feel better, as you snuggle down into throw blankets you designed yourself, than looking around at the beauty you created.

You Should Also Read:
Saving on Your Electric Bill
Saving on Your Phone Bill
Dryer Maintenence and Safety


Related Articles
Editor's Picks Articles
Top Ten Articles
Previous Features
Site Map





Content copyright © 2023 by Debora Dyess. All rights reserved.
This content was written by Debora Dyess. If you wish to use this content in any manner, you need written permission. Contact Debora Dyess for details.