Homeschooling Children with Special Needs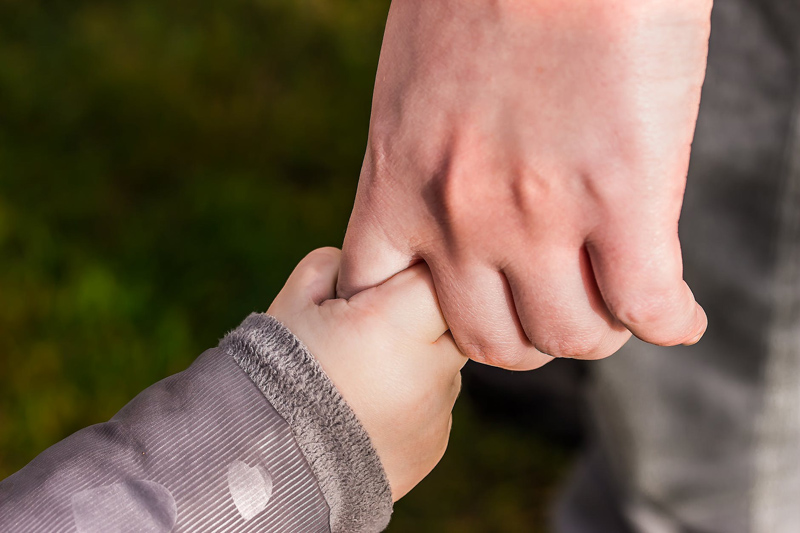 Families of children with special needs who are consider homeschooling often cite the same reasons as other homeschooling parents. They believe that their children will enjoy a better and more appropriate education at home than in public or private schools.
Some families have struggled so long trying to build an appropriate and adequate IEP for their child, in very trying circumstances, that they find it much easier to accommodate the challenges of a child's disability during homeschooling than to work with school administrators.
Many homeschooling families get together for field trips and study sessions that build healthy social and interpersonal skills with their peers and those they meet in the community.
Building inclusive communities in homeschooling groups can provide lifelong friends and a series of companions who build bonds with children who might otherwise not have had opportunities for friendships in public or private school.
Families stressed out due to conflict with their children with special needs sometimes find that their greatest challenges diminish when the child is no longer forced to get up and get ready to go to a school where they are struggling.
Many parents raising children with developmental disabilities or learning challenges already put in several hours each day homeschooling after school. They often find great relief when 'afterschooling' ends. Homeschool resources are often very helpful to families who work with their children after school, and for parents who volunteer in public school classrooms.
Children with disabilities who come home from school worn out only to struggle with their 'catch up' and homework are often relieved to have a little down time after they put in their homeschool hours. Of course, many homeschooled children enjoy the flexibility of being able to take breaks during their studies.
If you have ever wondered about homeschooling, please find information locally and through the internet so you can make an informed decision. Many homeschoolers admit they were the last person they'd ever have expected to choose the option of home education.
Keeping open the option of sending their child back to public or private school helps them make their decisions, although it's common afterwards to feel a sense of dread if that topic arises after a few months of the benefits of helping their children learn at home. It is wonderfully helpful to have the support, advice and encouragement of other homeschooling parents along the way.
Children with special needs who do decide to enroll back in their neighborhood school after their time homeschooling have often surpassed the expectations of their schools when they return. In some areas, they chose to go back to public school part time for classes that have specialist teachers or are subjects that were of special interest to them when they had a chance to discover their own interests.
Browse in your public library, local bookstores and online retailers for books like:
Home Learning Year by Year: How to Design a Homeschool Curriculum from Preschool Through High School
,
The Ultimate Book of Homeschooling Ideas: 500+ Fun and Creative Learning Activities for Kids Ages 3-12
and: Home Schooling Children with Special Needs
.
Riverbend DS Website
Homeschooling Children with Down Syndrome
https://www.riverbendds.org/homeschooling.html
Cognitive Development in Young Children with Down Syndrome
Developmental Strengths, Developmental Weaknesses
IQ Test Performance
Testing and Cognitive Intelligence
We Can All Do Things
Teaching My Daughter with Down Syndrome
https://wecandoallthings.blogspot.com/
Síndrome de Down y el homeschooling por ElianaTardio
HOMESCHOOLING O EDUCACIÓN EN CASA
https://estilofamiliar2.blogspot.com/2012/10/mes-de-concientizacion-del-sindrome-de.html
Homeschooling and Down Syndrome at Yahoo Groups
https://health.groups.yahoo.com/group/homeschoolinganddownsyndrome/
Ableplay.org
provides a toy rating system and information about toys that are fun and useful for children with disabilities is a great resource for families, educators, therapists and anyone who works or plays with babies and children. Ableplay.org was developed by the
National Lekotek Center
https://www.ableplay.org
You Should Also Read:
Part Time Homeschooling and High School Transition and Job Programs
After School Homeschooling
Teens with Disabilities - Transition Planning


Related Articles
Editor's Picks Articles
Top Ten Articles
Previous Features
Site Map



Follow @DownSynAdvocacy
Tweet





Content copyright © 2022 by Pamela Wilson. All rights reserved.
This content was written by Pamela Wilson. If you wish to use this content in any manner, you need written permission. Contact Pamela Wilson for details.