The Drinks of Mexico - Fresh Cucumber Water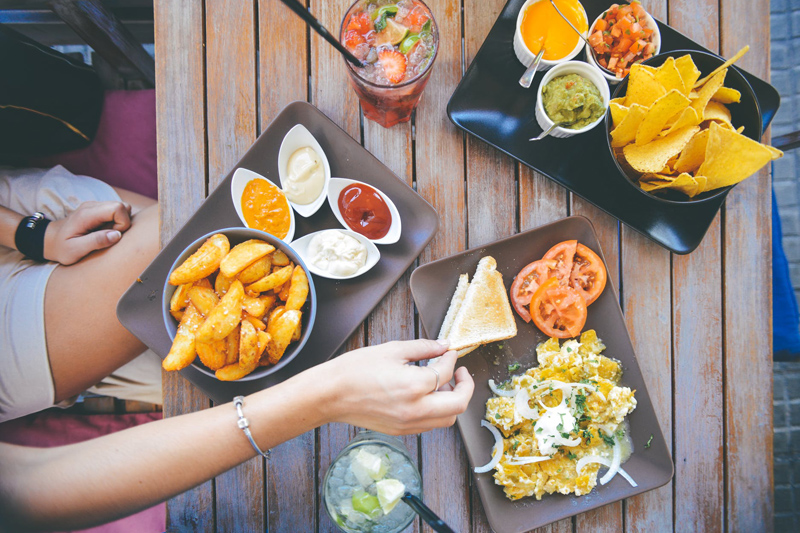 The sight of the seller of "aguas frescas" or "fresh waters" is common on the streets of Mexico. His colourful wares are displayed in large glass jars, sitting on a bed of ice or in a refrigerated cabinet, and oh how fresh, healthy and pure they are in a world full of commercially produced "soft drinks" and "sodas", rather misleadingly known as "refrescos" or "refreshers" in Mexico. The "waters" will surely have been made that very morning and will therefore live up to the "fresh" part of their name, and while they will often contain sugar, they will have been made from real fruit or even other more exotic ingredients. Agua de Jamaica, from dried hibiscus flowers, and agua de tamarindo, from tamarind pods, are among the most popular, as are lemon, melon, strawberry and pineapple, but vegetables are also used very successfully, as in the case of "agua de pepino", a bright green "cucumber water".
Aguas frescas © Philip Hood
Cucumbers are not among the most flavourful or interesting inhabitants of my refrigerator, but they are highly refreshing and moisturising, and therefore make a surprisingly pleasant drink (as well as a sorbet). They are of course a famous natural "beauty aid", with an enviable reputation for perking up tired eyes and disposing of unwanted kilos. Although they originated in India and were brought to Mexico by immigrants after the Spanish Conquest, they belong to the same family as the very Mexican squashes and feature regularly as components in raw salsas, as well as in their own right: sliced cucumbers sprinkled with salt, lime juice and chopped chillies are a familiar display in Mexican markets, as well as at bus stops and outside schools and cinemas, for instance, where they are sold in paper cups to passers-by. This same combination of lime and chilli works well in the cucumber water where they bring out the flat green flavour of the vegetable over and above the sweetness. And talking of sweetness, I always use agave nectar rather than sugar in my aguas frescas, so that I can drink them without guilt.
Agua de pepino – Cucumber water
It is essential that this agua fresca is served very cold, as room temperature brings out its latent "vegetable soup" qualities! If you have a grating attachment on your food processor, do use it to grate the cucumber before blending it with the other ingredients as this will make the fibres easier to break down.
Makes 2 cups/serves 2
300 g/11 oz cucumber, washed but not peeled, coarsely grated or chopped
1 hot green chilli, sliced, seeds and all
30 ml/2 tbsp fresh lime juice – about 1 large lime
10 g/1/3 oz fresh mint, coarsely chopped
1/8 tsp salt
250 ml/1 cup very cold water
30 ml/2 tbsp agave nectar, honey or white sugar
Ice cubes (optional)
Chipotle chilli powder, to taste
Straws
Blend the cucumber, green chilli, lime juice, mint, salt and water until fairly smooth – this will take a few minutes as the cucumber, although watery, does not break down instantly. Strain the mixture through a coarse-meshed sieve, pressing down on the solids to extract all the liquid without pushing through too much of the pulp. Discard the contents of the sieve.
Stir in the agave nectar, honey or sugar. Taste and adjust the sweetness, if necessary, but go easy as it will become bland if it is too sweet – it needs to have a good balance of vegetable, herb and heat.
Pour the cucumber water into tall glasses and add some ice cubes if desired.
Sprinkle to taste with chipotle chilli powder (a little goes a long way, even if you are a fire-eater) and place a straw in each glass - this is useful for stirring the chilli powder into the water and distributing the flavours.
Serve immediately.
Buén provecho!
You Should Also Read:
The Drinks of Mexico - Fruit Cooler Recipes
The drinks of Mexico - Tamarind water
The Drinks of Mexico - Jamaican Water


Related Articles
Editor's Picks Articles
Top Ten Articles
Previous Features
Site Map





Content copyright © 2022 by Isabel Hood. All rights reserved.
This content was written by Isabel Hood. If you wish to use this content in any manner, you need written permission. Contact Mickey Marquez for details.