Speech, Feeding Therapy, and Early Intervention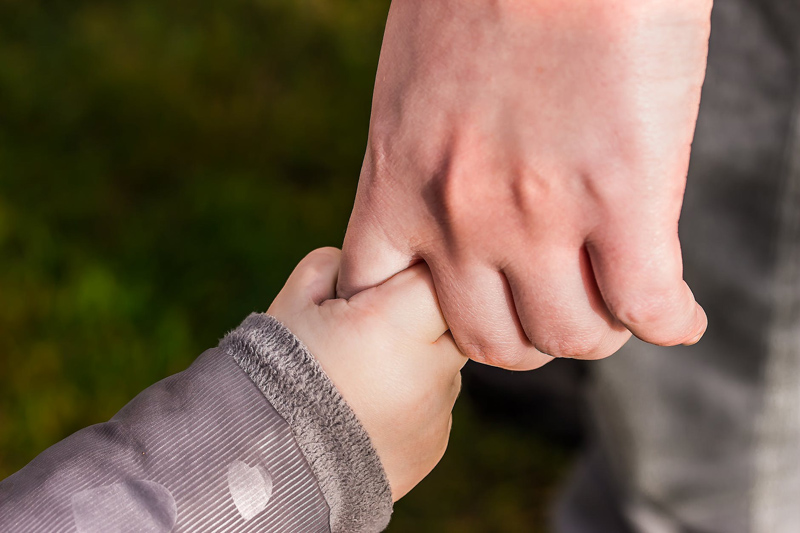 Speech therapy and feeding therapy can often benefit children with Down syndrome and other developmental disabilities, preemies, babies and toddlers with eating and food issues or speech delays, and young people who qualify for early intervention or special education preschool.
Families of mainstream children who have discovered the benefits of teaching infants "baby signs" and parents of children diagnosed with hearing or speech difficulties who start using sign language at home enjoy the delights of communication that their sons and daughters share.
Many children with speech or articulation problems benefit from learning alternate forms of communication, using assistive technology, and having careful, interested listeners, whether their difficulties are temporary or life-long issues. Behavior can be the only alternate way of communicating a child works out on his own, and is also a symptom of the challenges she faces.
Some children have feeding issues due to sensory sensitivity issues, motor planning problems, or physical difficulties. There is great diversity among children with the same diagnosis, like Down syndrome, and sometimes less common additional difficulties are missed, attributed to the general diagnosis or a supplementary diagnosis like hearing loss.
There is also diversity in treatment methods among physical therapists, speech therapists, and other professionals working with children who qualify for services due to their diagnosis or assessments of temporary delays in development. Dieticians who are familiar with the difficulties of children with disabilities can be valuable resources when a child has issues with eating, food textures, and those who seem to be 'picky' or stuck on only one or two foods.
National organizations, advocacy groups and parent support email discussion groups are excellent resources for families who want to bring effective techniques for supporting their child to the attention of professionals and other staff involved in the child's care or education.
Don't be afraid to educate yourself and share information with those who are working with your child, whether they are recent graduates or have been working in the field for many years. Your efforts may benefit not only your son or daughter, but each child that therapist works with in the future.
Browse at your local bookstore, public library or online retailer for books like
Introduction to Feeding Therapy, by Kay Toomey
or
Teaching Motor Skills to Children With Cerebral Palsy And Similar Movement Disorders
.
URGENT: SimplyThick recalled due to life-threatening complications in infants, especially premies. Do not administer
https://www.fda.gov/ForConsumers/ConsumerUpdates/ucm256250.htm
Breastfeeding Your Baby with Down Syndrome
https://www.breastfeeding.asn.au/bf-info/down
Resource Guide: Oral Motor Skill Difficulties Children with Down Syndrome
https://ndsccenter.org/worpsite/wp-content/uploads/2012/03/OralMotor.pdf
Is it possible to breastfeed my baby who was born with Down Syndrome?
https://www.llli.org/faq/down.html
Thank you, La Leche League
https://www.llli.org/nb/nbnovdec01p214.html
Communication Aids - Family Village
Love and Learning
- Reading and Language Development kits and materials for babies and preschoolers, as well as older non verbal children
Kids with Down Syndrome Learn Language Beyond Adolescence
A study funded by the National Institutes of Health and the National Down Syndrome Society published in the October 2006 issue of the Journal of Speech, Language and Hearing Research
Child's Play Website - Rae Suba OTR - Article Archive
Therapeutic Listening - A New Sensory Integration Concept
https://home.att.net/~childsplay/monthlyarch.htm
What's the Point of Play?
Do Not Reproduce Handouts Without Permission
https://home.att.net/~childsplay/handouts_WPL.htm
Talk Tools - Sara Rosenfeld-Johnson's Muscle-Based Therapy
https://www.talktools.com/resources/
Coordinated Oral-Motor Treatment - Talk Tools
Articles on Muscle Based Therapy - Talk Tools
Oral Motor Myths of Down Syndrome
https://www.talktools.com/content/The+Oral-Motor+Myths+of+Down+syndrome.pdf
Los Mitos Oromotores del Síndrome de Down
https://www.talktools.com/content/The%20oral%20motor%20myths%20of%20down%20syndrome-SPANISH.pdf
Horns as Therapy Tools
Straws as Therapy Tools
Effective Exercises for a Short Frenum
Oral-Motor Speech Therapy by Sara Rosenfeld-Johnson M.S. CCC/SLP
Food for Thought by Lori L Overland M.S. CCC/SLP
Popular Spill-Free Vessel Suddenly Comes Under Fire for Speech Slurs, Cavities
Similarities and Differences of Oral-Motor Therapy and PROMPT by Roben Merkel-Piccini M.A. CCC/SLP
Improving Feeding Safety and Speech Clarity in Clients with Moebius Syndrome
What is Oral-Motor/Feeding/Speech Therapy?
Letter of Medical Necessity
Connections between Tongue Placement and Dental Alignment
Food Sensitivity and the Down syndrome Population
Babies Born Early - Prematurity and Childbirth
https://www.bellaonline.com/articles/art47548.asp
Dads, Complicated Pregnancies and Childbirth
https://www.bellaonline.com/articles/art47718.asp
Children with Spina Bifida
https://www.bellaonline.com/articles/art32709.asp
Feeding Problems Associated with Hydrocephalus and/or Spina Bifida
Children with Spina Bifida Resource Page - Latex Allergies
Babies Born Early - Prematurity and Childbirth
https://www.bellaonline.com/articles/art47548.asp
Logan's G-tube Accessories
Tummy Tunnels
https://www.tummytunnels.com
Iron on patches that provide access to G-tubes
without damage to clothing - PEG and Button tube styles
You Should Also Read:
Raising a Sensory Smart Child - Book Review
Babies Born Early - Prematurity and Childbirth
Dads, Complicated Pregnancies and Childbirth


Related Articles
Editor's Picks Articles
Top Ten Articles
Previous Features
Site Map



Follow @DownSynAdvocacy
Tweet





Content copyright © 2022 by Pamela Wilson. All rights reserved.
This content was written by Pamela Wilson. If you wish to use this content in any manner, you need written permission. Contact Pamela Wilson for details.