Raising A Sensory Smart Child - Review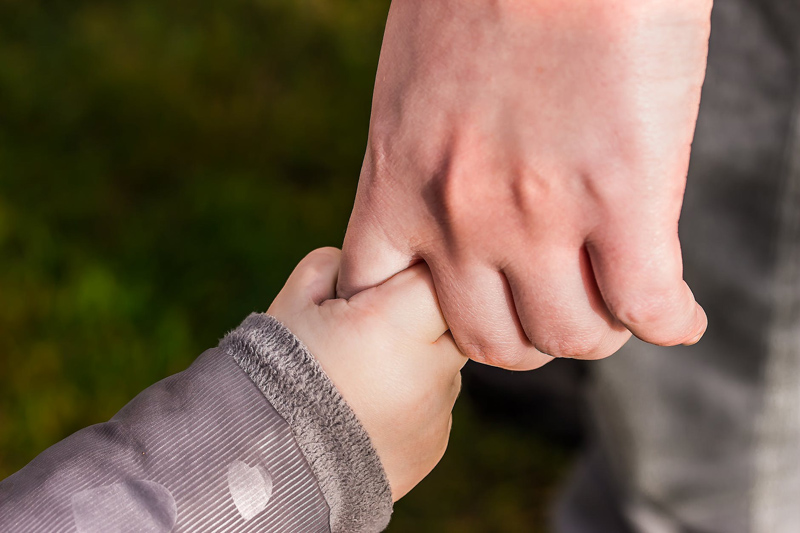 Parents of children with sensory integration disorders will recognize many of the behaviors and childhood problems described in Raising a Sensory Smart Child - Helping Your Child with Sensory Integration Issues. Many may feel frustrated that they have not learned to recognize and develop adequate support or accommodations for their child's special needs when they discover the effectiveness of the strategies and advice offered in this handbook.
Children with Sensory Integration Disorder (SID) are often the brightest and most charming of their peers. The introduction of Raising a Sensory Smart Child offers great insights into the authors' inspiration, experience and training. The knowledge, affection and respect they have for children with SID is reflected throughout the book.
Practical advice and strategies are outlined and explained in the four main sections of the book: Recognizing and Understanding Your Child's Sensory Issues, Addressing Your Child's Sensory Needs, Fostering Your Child's Development, and Parenting with Sensory Smarts. These are followed by an equally valuable section: Recommended Products and Resources. Parents may be tempted to skip ahead to subject areas like Practical Solutions for Everday Sensory Problems, or Handling Discipline, Transitions and Behavioral Issues.
Children with sensory integration problems display symptoms that can be perplexing for their families and frustrating for themselves. Perceptual differences and responses in one or more senses may cause unbearable discomfort in common situations and demand unusual coping strategies in otherwise child-friendly places.
I believe most teachers who read this book for the first time will be able to name that one quirky student in each class who is represented somewhere in each chapter. Parents may be startled that their very unique son or daughter shares so many traits with every child described in the book. Any child can show symptoms of sensory integration difficulties as they mature and could benefit from supportive intervention as they grow through a 'quirky' stage.
Kids with SID may have motor planning problems that lead to developmental differences in speech, movement, eating, self help skills and behavior. Clothing, car upholstery, furniture, grass and other outdoor surfaces, lights or sounds may be distracting or irritating. Balance, knowing where there bodies are relative to the ground or their environment, and orienting themselves, even in familiar places, may be difficult.
They may develop their own strategies for dealing with this discomfort and their need to move and be in the world that mask the underlying challenges, until they are overwhelmed. Underlying sensory integration problems can lead to unusual behaviors, sleep disturbances, depression, or difficulties in impulse control and anger management.
Children with Sensory Integration Dysfunction may go to great lengths to avoid some situations and sensory experiences or seem addicted to others. Allowing them to find comfort, hopefully through less unacceptable behaviors or more effective strategies, can open up the world to them so that they can show us who they are meant to be.
As years pass, children and their world become more complex, and more situations will arise that challenge them. Reaching out with compassion and understanding as early as possible can only benefit our children as they grow. Many successful and independent adults have spent their youth dealing with sensory integration dysfunction.
The authors have a website that will be an updated resource for information and support, and I highly recommend it as well as this handbook to parents, therapists, and anyone else who lives or works with children who have sensory integration dysfunction, challenging or curious behaviors, or those who seem to be struggling, even without a diagnosis. It is a great addition to any parent group library for families of children with developmental disabilities, and an excellent book to loan to teachers, coaches or counselors.
Browse at your local bookstore, public library, or online retailer for books like:
Raising a Sensory Smart Child
and
School Made Easier: A Kid's Guide to Study Strategies and Anxiety-Busting Tools
Autism Spectrum Disorder And Sensory Integration - A Closer Look
https://www.autismunited.org/blog/autism-spectrum-disorder-and-sensory-integration-801062.html
I received a free copy of this book from the publisher.
https://www.bellaonline.com/misc/ethics.asp
Dan Aykroyd Discusses Asperger's
https://blog.theautismsite.com/dan-aykroyd-and-aspergers
Via Twitter from @sensorysmarts and on Facebook at
Raising a Sensory Smart Child - Helping Your Child with Sensory Integration Issues
https://www.facebook.com/pages/Raising-a-Sensory-Smart-Child/103533493306
You Should Also Read:
Sensory Integration and Children
How Uncomfortable is Your Child? Sensory Processing Disorder
Feeding Therapy for Children


Related Articles
Editor's Picks Articles
Top Ten Articles
Previous Features
Site Map



Follow @DownSynAdvocacy
Tweet





Content copyright © 2022 by Pamela Wilson. All rights reserved.
This content was written by Pamela Wilson. If you wish to use this content in any manner, you need written permission. Contact Pamela Wilson for details.