Boost Your Happiness and Your Creativity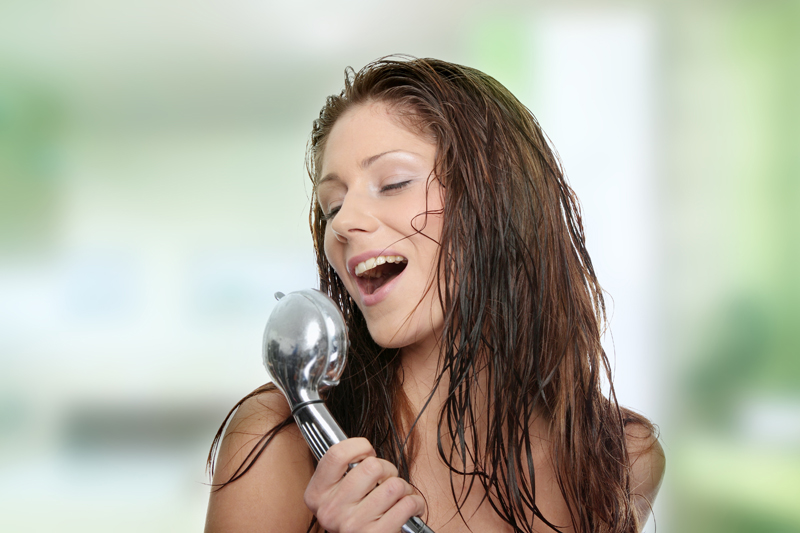 Happiness comes in many forms. But it definitely arrives when you are in the flow. "Flow" is a term used by psychology professor Mihaly Csikszentmihalyi (pronounced: "chick-sent-me-high-ee") to describe a creative process that happens when you are so engaged in something you like to do that…

• Time disappears.
• The world slows down
• You perform effortlessly

Martin Seligman, former president of the American Psychological Association, described Csikszentmihalyi as the world's leading researcher on positive psychology.

Top-level athletes will tell you that when flow occurs – they mostly describe it as "being in the zone"– they can't make a mistake. Musicians will say the same thing. That it's as if the music is playing them, rather than them playing the music.

I have a piece of Japanese calligraphy on the wall of my workroom that reminds me from time to time to flow WITH life, rather than against it.

The calligraphy is just the words for fountain pen: a pen that you used to fill with ink. But in Japanese it's description is very picturesque, because it's…

THE BRUSH THAT WRITES FOR 10,000 YEARS.

What an incredible depiction of a simple pen!

You can at once compare dipping a brush into ink that you've painstakingly ground from an ink block and water, to a pen with ink that continually flows for as long as you keep it on the paper.

• You can let your creativity flow easily, or
• You can struggle to make something happen.

How do you easily enter into a state of creative flow?

The trick for me is to decide what I want to accomplish, then practice LETTING it happen.

You can fill yourself with an endless supply of ink, like a "10,000-year writing brush," or you can painstakingly work away at an ink block and grind ink.

Before you start doing something, take a few minutes to feel good about it in some way…

• Picture yourself feeling good doing it.
• Picture yourself feeling good when you've finished it.
• Picture other people congratulating you when you've finished it.
• Cultivate a feeling of accomplishment BEFORE you start.

Those types of short visualization exercises can help you to enter into an infinite creative flow and become "a brush that writes for 10,000 years."

All the best,


Allan,
BellaOnline's Musician Editor

You Should Also Read:
Happiness Will Arrive When You Take a Chance
Three Steps to Great Creativity
Successful Creativity


Related Articles
Editor's Picks Articles
Top Ten Articles
Previous Features
Site Map





Content copyright © 2022 by Allan Harris. All rights reserved.
This content was written by Allan Harris. If you wish to use this content in any manner, you need written permission. Contact Sabira Woolley for details.