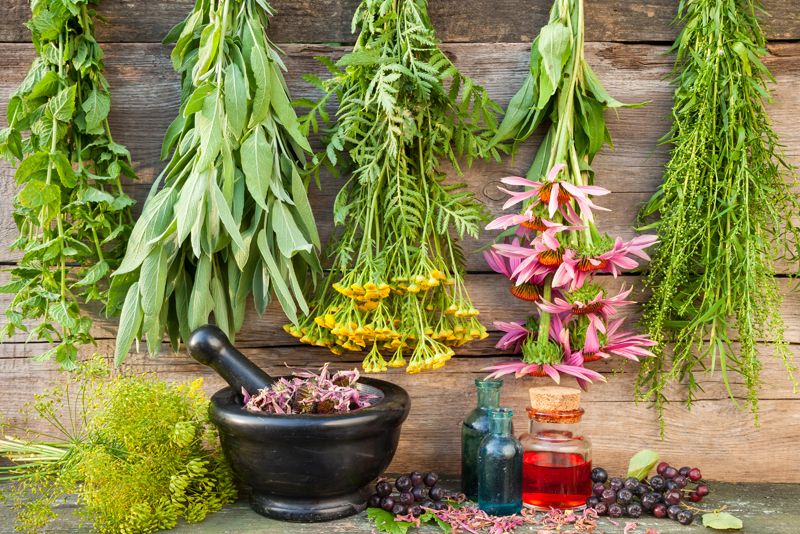 Christmas is my favorite time of the year. It isn't about what is under the tree, it is about the true meaning of this special holiday and the ancient rites as well as the traditional and sacred use of herbs during this holiday. So here is a little herbal folklore to ring in the festive season. Most of these herbs can be diffused as essential oils, and the resins can ground and burned as incense.
*Mistletoe
(Viscum album)
– Mistletoe was believed to have magical and blessed properties as it grew instinctively on trees and stayed green all year. Mistletoe has long been regarded as a sign of fertility and life, as well as an aphrodisiac, and was customarily hung indoors for safeguard during the winter solstice. Proper etiquette when kissing under the mistletoe is for the man to pick a berry after a kiss, and for the kissing to cease once all the berries are gone. Mistletoe is a medicinal tonic for hypertension, mental and headaches.
Frankincense
(Boswellia carterii)
– was one of the gifts from the three wise men to the baby Jesus. It has been used for ritual and religious purposes for thousands of years by Jews, Persians, Arabs, Romans, Greeks, and Egyptians and is made from the resin of the Boswellia tree. It is also added to holy oil that is used for anointing individuals during baptisms. Frankincense has a soothing, and elevating nature that helps to dispel depressing moods and compulsive or nervous manners. It is also known to alleviate nightmares, encourage confidence, and promote peacefulness. It has also been used for ailments such tumors, ulcers, vomiting, dysentery, fevers, bronchitis and laryngitis.
Myrrh
(Commiphora myrrha, molmol)
– comes from the resin of the Commiphora myrrha tree and is commonly used as incense in church ceremonies, regularly during the holidays. It is also another of the gifts from the wise men to Jesus. Myrrh has an widespread history of use in magical and religious rites. It has been used for countless centuries as incense and perfume. In Egypt, this resin was used for embalming, fumigating, and mummification purposes. Myrrh is an anti-microbial, astringent, and antiseptic useful as a gargle for mouth infections, ulcers, and gingivitis, as well as an appetite stimulant.
Rosemary
(Rosmarinus officinalis)
– is a symbol of celebration, friendship, loyalty and a popular herb for cooking as well as for decorative uses. Rosemary is thought to be one of the herbs in the manger of the baby Jesus and according to legend; this plant bloomed and bore fruit on the night Jesus was born. Rosemary is customarily woven into bridal wreaths at weddings as a sign of love and loyalty. It has a record of use for religious rites, magical spells, and festive ceremonies. Rosemary is helpful as a circulatory stimulant for low blood pressure, an anti-depressant, and a carminative for sluggish digestion.
Rue – is an astonishing herb that can cultivate in just about any soil condition. Rue is an evergreen herb and has been used for centuries in church ceremonies. Small brushes of the herbs were dipped in holy water and then used to shake over the parishioners and was often dried and hung in the home to banish evil.
Bayberry – is also known as Myrica or Wax Myrtle and the wax found on the fruits of this shrub is often made into candles.
Cinnamon – comes from the bark of the
Cinnamomum verum
tree. Moses made a holy anointing oil of sweet cinnamon and cassia. Cinnamon was an esteemed spice and was given as a present to visiting dignitaries for centuries. Today it is usually available in most grocery stores and is used in a variety of foods, especially during the holiday season, as well as in decorations for the home.
Lavender – is associated with the Christmas holiday as it is believed that Mary washed Jesus' swaddling clothes with this sweet-smelling herb.
Ginger – is used in many forms during the holiday season; from its use in cakes to cookies and meat dishes. The root may be ground and used in culinary dishes as well. The ginger root is often candied and used in the production of popular drinks during holiday merriment.
Sage – is commonly used in many cooking dishes. Legend has it that Mary and baby Jesus hid in a large blooming sage bush when King Herrod was looking for them. This explains why sage is known as the herb of immortality.
Whether you're dispersing essential oils, making holiday crafts, or adorning your home with herbs these delightful plants can get you in touch with the magic of Christmas.
Please always do your research and consult with your physician, naturopath, or health care provider before taking any home remedies or supplements or following any treatment suggested on this page. Only your health care provider, personal physician, or naturopath can provide you with advice on what is safe and effective for your unique needs or to diagnose your particular medical issue.
You Should Also Read:
Herbal Folklore


Related Articles
Editor's Picks Articles
Top Ten Articles
Previous Features
Site Map





Content copyright © 2023 by Bettina Thomas-Smith. All rights reserved.
This content was written by Bettina Thomas-Smith. If you wish to use this content in any manner, you need written permission. Contact Bettina Thomas-Smith for details.