Eating Disorders and Children with Special Needs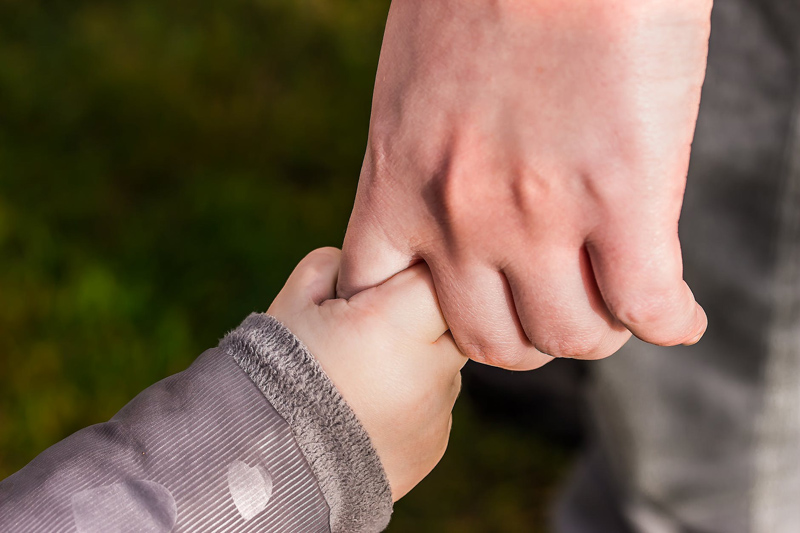 Children with special needs may develop eating disorders that are initially untreated because symptoms or behaviors are assumed to be due to another specific diagnosis. Some children bulk up before a 'growth spurt' and then grow an inch or two; others seem to lose weight because they are growing taller without having grown rounder in preparation for the growth spurt.
Weight loss or weight gain may be attributed to food selectivity; a battle of wills that includes food refusal; eating difficulties, sensory issues with textures, temperature or aroma; family habits or periods of poor health.
If you feel that your child has experienced unusual weight loss or weight gain, please consult the family doctor or pediatrician. If you are advised to 'wait and see' whether the change continues and still feel uneasy about your child's weight, consider a second opinion.
Weight loss and weight gain may be symptoms of depression, abuse, insulin dependent diabetes, extreme stress, or medication side effects. Some children over the age of two develop habits related to Pica, craving and eating non food items.
Children may be overscheduled for activities, therapy, intervention or medical appointments, and families learn to rely on fast food and store prepared meals. Children may learn food preferences that cause them to avoid healthy options. Parents may rely on snack foods and dessert items as stress relievers.
Children who have limited movement, struggles with coordination and balance, or physical challenges, may not have sufficient opportunities for activity and athleticism. Restricting food to maintain a healthy weight may cause stress and cravings for food unrelated to hunger.
Those with special dietary concerns caused by celiac disease, diabetes or food allergies may grow up with a heavy emphasis on food as a forbidden item. Children are sometimes given food as a reward or to console them during periods of stress or recovery. Some children don't physically feel full or satisfied after meals, and this may be due to a medical conditions like Prader Willi syndrome.
Parents may hide medicine, over the counter or special order supplements in food. Striving for control or perfection may cause a child to focus on food rather than meeting the challenges of development and learning.
Children with developmental disabilities may live stressfully due to being tested regularly on whatever challenges them the most, followed up by a focus on these activities and issues without the balance of a schedule for what activities interest or inspire them, or gives them a chance to goof off and accidentally discover something fun.
Some teachers and parents may have control and perfection issues, so children are shown role models of people they trust who have improbable or impossible goals without feeling satisfaction or acceptance of themselves. Classrooms are often designed to recognize achievements without regard to whether recognition promotes celebration rather than envy.
Some teachers have a gift for creating inclusive classrooms where every child has the opportunity to be recognized as an individual with talent and ability, where classmates take pride in the achievement of others as well as feeling satisfied that they are also worthy of recognition and admiration. Most teachers need to be trained in classroom management strategies that promote acceptance, cooperation, supportive discipline.
Parents do not earn certificates in these areas, and like many teachers, may rely on what we learned growing up in our families rather than what we can learn from child development experts and children's advocates - or our own common sense, when we have time to reflect on how we want to live and what we want to teach our children.
If you have a child or teenager who you suspect is struggling with an eating disorder, you may need more support and information than you did when your child was diagnosed with their original disability or health condition.
Everyone needs help from time to time, and hope for a positive outcome for all our efforts, in spite of mistakes or circumstances that seem beyond us. No matter what criticism seems implied by medical references or health professionals, remember that no one knows your family's circumstances or your child's history better than you do.
Some parents who have found themselves in similar situations can be excellent resources, and others not so much. There may come a day when someone asks you how your brought your family through an impossibly difficult time, and you may be able to look past what did not help, to find words to help them carry on.
We are all doing the best we can, with what we know and who we are at the time. Some things are beyond our control, and it can be a terrible struggle to try to support and protect our children where eating, weight loss or weight gain is an issue.
We can not always avoid what we have gone to great efforts to prevent, and other families before ours may hold the key to the strategies we need to get our children through to a healthier outcome. Make use of whatever resources you need for each child, and look for support and encouragement if you are struggling right now.
Browse at your local bookstore or online booksellers like Amazon.com for information about
Children and Eating Disorders
American Academy of Pediatrics
Children and Adolescents With Eating Disorders: The State of the Art
New York Times - Psychological effects of Body Mass Index Reports on elementary school students and their families
As Obesity Fight Hits Cafeteria, Many Fear a Note from School
You Should Also Read:
Celiac Disease in Children
Sleep Disorders and Sleep Apnea
Symptoms of Childhood Onset Diabetes


Related Articles
Editor's Picks Articles
Top Ten Articles
Previous Features
Site Map



Follow @DownSynAdvocacy
Tweet





Content copyright © 2022 by Pamela Wilson. All rights reserved.
This content was written by Pamela Wilson. If you wish to use this content in any manner, you need written permission. Contact Pamela Wilson for details.