Adoption and Childhood Disabilities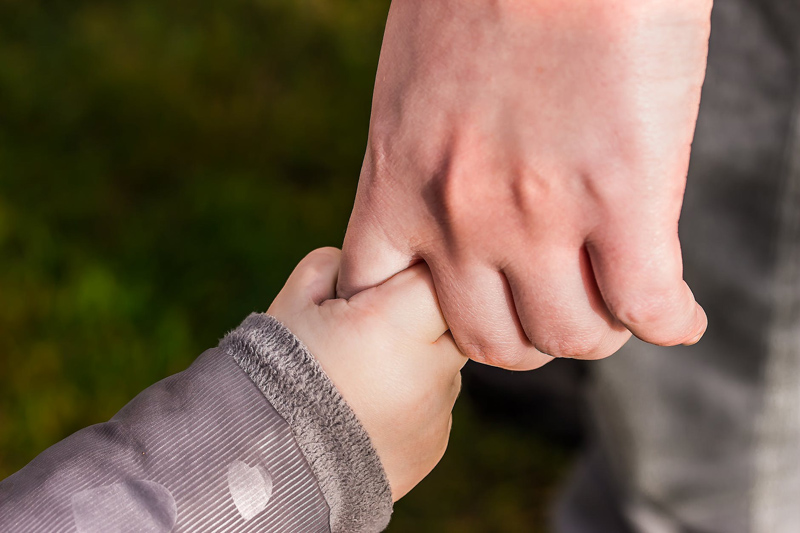 The community of parents who release their children for adoption to adoptive parents, step-parents and foster parents often do not come to that decision easily. There are many issues that birth parents consider that are not always understood by the general public. Assumptions are made by family, friends and strangers that are based on stereotypes and prejudice from earlier generations that deny the diversity of reasons a parent will 'give up' a child.
Lack of reliable information, support, or encouragement may cause a birth parent to make a decision they regret for the rest of their lives. This is especially true when a baby is born with a disability and families are unaware of - or unable to accept - that the child could ever be a joy to the family and an asset to the community, able to enjoy a full and satisfying life in the mainstream.
Many mothers report that they initially felt as though they were not capable of being a parent good enough to raise a baby or young child who faces developmental or physical challenges. This is especially common among first time parents, who may have been overwhelmed by the needs of a typical newborn or infant. Post-partum depression may cause emotional states that extended family attribute to the child's diagnosis. There may be great pressure for a mother to release a child for adoption with the assumption that the next baby will have the idealized life that is imagined during pregnancy.
Sometimes a child with no indication of special needs is released for adoption, and it is only after they have been welcomed by their new family that a developmental delay, physical or intellectual disability is diagnosed. Lack of adequate prenatal care for the birth mother; prematurity, birth injury; and neglect or abuse may cause a child to face challenges that are not recognizable until later in childhood. Adoptive families may or may not be aware of a child's likely challenges when they find the son or daughter who completes or helps build their family. They are as likely as birth parents to think that only 'special' people can raise children with disabilities.
A family whose adopted son or daughter develops, or is diagnosed with a pre-existing disability, may find it as difficult to accept the child as a birth parent who releases a child born with a condition diagnosed prenatally or at birth.
Like birth parents who are surprised by a later diagnosis, adoptive and foster parents can feel that there are adults better suited to raising a child with a disability than they ever will be. Most are unaware that raising a typically developing son or daughter can at times be almost too complicated, overwhelming or heartbreaking to bear. Of course there are many who are open to amazing children who are born with a diagnosis like Down syndrome, cerebral palsy or spina bifida due to altruism; because they identify as outliers themselves; through their religious beliefs; or because they already have a child with the same diagnosis in the family or their circle of friends.
It is a shame when we fail to recognize the love and concern of parents who release their child for adoption, and also when we accept the illusion that adoptive parents are magically better suited to dealing with the crises and challenges of raising children, including those with special needs. Being a parent is a life-long commitment that does not come easily for anyone. There are very good people who release their child for adoption, and of course abusive and neglectful parents who do not. Some adoptive parents and some birth parents are absolutely awful at parenting; some are amazingly competent. Most are in the middle, muddling through the best we can, with the occasional great accomplishment or dreadful mistake.
I am always happy to read that open adoptions of children with disabilities are on the rise, as are open adoptions in general. Families who release their children into other's care never forget they have a son or daughter in the world and otherwise have a longing to know how the child is getting along, and adopted children can remain connected with siblings and their extended birth families as they grow up.
We are fortunate in the modern world to have such a diversity of families in every neighborhood, and adoptive parents who reflect it. Every child deserves all the love and support we can give them.
Browse at your local bookstore, public library, art store or online retailer for books about
Childhood Disability
or
Adoption and Disability
.
On Adopting a Kid With Down Syndrome
https://huff.to/KA8Xwx
https://www.huffingtonpost.com/kari-wagnerpeck/on-adopting-a-kid-with-down-syndrome_b_4608455.html
Also available at:
https://ireport.cnn.com/docs/DOC-1155321
Adoption Resources Online
National Down Syndrome Adoption Network
https://ndsan.org/
On the National Down syndrome Adoption Network, by Melissa Stoltz
https://www.downsyndromeblogs.org/2013/11/01/on-the-national-down-syndrome-adoption-network-by-melissa-stoltz/
Adoption Website at BellaOnline.com
https://www.bellaonline.com/site/adoption
National Child Welfare Resource Center for Adoption
NCWRCA Resources
https://www.nrcadoption.org/resources/index.htm
NCWRCA Partner Sites
https://www.nrcadoption.org/nrc/partner.htm
AdoptUsKids.org
https://www.adoptuskids.org
Spanish Adopte1.org AdoptUsKids.org
https://www.adopte1.org
Adoption of children with Down syndrome on the rise
https://www.washingtonpost.com/wp-dyn/content/article/2008/11/08/AR2008110802462_pf.html/
Family claims Sacramento County violated disabled child's rights
https://www.sacbee.com/2013/01/19/5125412/family-claims-sacramento-county.html
7 Awesome Life Lessons My Son With Down Syndrome Taught Me
https://huff.to/1kpKbgN
https://www.huffingtonpost.com/john-m-simmons/seven-awesome-life-lesson_b_5332033.html
I am Tired of Hearing About Orphans (via wolves in sheep's clothing)
https://johnmsimmons.com/im-tired-of-hearing-about-orphans/
You Should Also Read:
Adoption by Gay or Lesbian Parents
Dads, Complicated Pregnancies and Childbirth
New Mother - Newly Diagnosed Child


Related Articles
Editor's Picks Articles
Top Ten Articles
Previous Features
Site Map



Follow @DownSynAdvocacy
Tweet





Content copyright © 2022 by Pamela Wilson. All rights reserved.
This content was written by Pamela Wilson. If you wish to use this content in any manner, you need written permission. Contact Pamela Wilson for details.