Faith, Religion, and Childhood Disabilities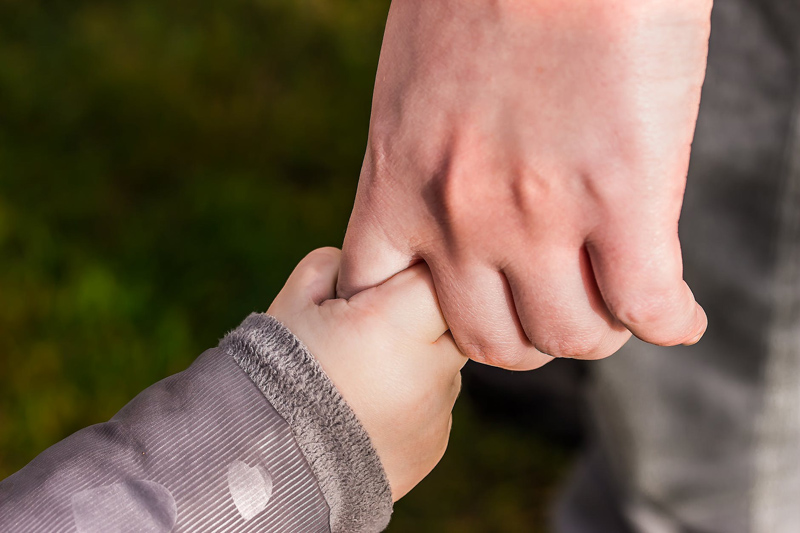 Communities of faith have great opportunities for welcoming, supporting and encouraging children with special needs and their families. Some churches have been including individuals with developmental disabilities who were first brought by their parents as babies, others have developed special ministries in outreach for adults in their neighborhood or region, and some recognize that disability is just an extension of the diversity in every community.
Families who expect their children to be embraced by congregations that have been the source of their own role models can feel frustrated, angry or heartbroken when a son or daughter with special needs will not be accommodated or celebrated as an individual in that community of faith.
In every religion, neighborhood and city, there are individuals who have had no particular experience with children, teens or adults with disabilities, but who are interested in reaching out to create friendships or mentor relationships through their religious communities.
Other people of faith have enjoyed the benefit of growing up with immediate or extended family members and wish to add to the richness of experience and quality of their own lives by welcoming people with disabilities into their worship group or ministry. If none of these individuals have found your family, search them out. The comfort and support of a faith community can help sustain parents as well as support and encourage children with special needs and their siblings.
----------------
Browse at your local bookstore, public library or at online retailers for books like:
Including People With Disabilities in Faith Communities A Guide for Service Providers, Families, & Congregations
and
Amazing Gifts: Stories of Faith, Disability, and Inclusion
Brochures for health professionals and families who have a prenatal diagnosis indicating the possibility of Down syndrome and links to
information for churches supporting individuals with disabilities and their families
https://www.downsyndromebrochure.com/churches.shtml
The Inclusive Congregation; Sunday School Class Resource Guide; Ministering to New or Expectant Parents; Sample church new member intake form
A True Example of Inclusive Worship
https://bethesdablog.wordpress.com/2012/01/27/a-true-example-of-inclusive-worship/
Bridge Ministries
- Bringing together people with disabilities and faith communities
https://www.bridgemin.org/about/aboutbridge01.html
Religions and Disabilities - Why We All Fail
https://www.unitedmedianow.com/news/religion-disabilities-why-we-all-fail
Never Let the Guy with the Broom Decide How Many Elephants Can Be in the Parade
https://dmergent.org/articles/2012/04/23/never-let-the-guy-with-a-broom-decide-how-many-elephants-can-be-in-the-parade
Excerpt: Theology and Down Syndrome: Reimagining Disability in Late Modernity -
Complicating salvation: intellectual disability and Down syndrome
by Amos Yong
https://www.riverbendds.org/dec07.html
Seeds of Compassion
Resources for bringing compassion into your community, home, family, school and workplace
https://www.seedsofcompassion.org/why/resources.asp#parents
Inclusion at Church
Mennonite Magazine Pages 8-13
https://www.themennonite.org/pdf/magazine_pdf_46.pdf
Rejoicing Spirits - A Welcoming Worship and Fellowship Experience
Pennsylvania, Massachusetts, Michigan and Tennessee
https://www.rejoicingspirits.org
Disability, Religion and Inclusion - Patricia Bauer
https://www.patriciaebauer.com/2008/06/01/disability-religion-and-inclusion

A Faith's Embrace Leaves No One on the Outside
https://www.nytimes.com/2007/08/05
When a Bar/Bat Mitzvah Has A Disability
https://www.bnaimitzvahguide.com/disability.php
Please Stop Telling Me How Blessed I Am
https://www.mormonmommywars.com/?p=708
Fort Wayne News Sentinel
Worship geared to special-needs kids Churches find ways to include kids who don't always fit in
Articles by Terri Mauro
Worshiping With a Special-Needs Child - Surviving a service takes planning
https://specialchildren.about.com/od/inthecommunity/a/worship.htm
Judging Disruptive Behavior in Church
https://specialchildren.about.com
Fifty Ways to Fill an Easter Egg
Easter Survival Guide
Worshipping with a Special Needs Child
Special Needs Kids and Special Occasions
Holiday Survival Kit - Family Survival
Holiday Survival Kit
--------------------------------
You Should Also Read:
Inappropriate Conversational Topics for Inclusive Congregations
Memorable Sundays - Childhood Congregations
Advocating in Multicultural Communities


Related Articles
Editor's Picks Articles
Top Ten Articles
Previous Features
Site Map



Follow @DownSynAdvocacy
Tweet





Content copyright © 2022 by Pamela Wilson. All rights reserved.
This content was written by Pamela Wilson. If you wish to use this content in any manner, you need written permission. Contact Pamela Wilson for details.