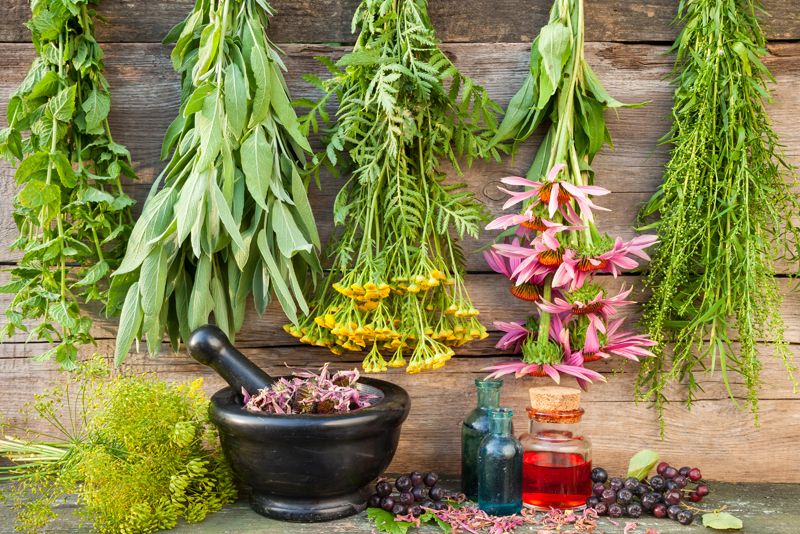 "There's rosemary, that's for remembrance."
Shakespeare's Hamlet to Ophelia

The Ancients were well acquainted with the shrub, which had a reputation for strengthening the memory. Because of this, it was the emblem of fidelity for lovers. Rosemary holds a special position among herbs from the symbolism attached to it.

Rosemary is used at weddings, but also at funerals, for decking churches and banqueting halls at festivals, as incense in religious ceremonies.

In early times, Rosemary was freely cultivated in kitchen gardens and came to represent the dominant personality of the house mistress, hence the phrase 'Where Rosemary flourished, the woman ruled'. Because Rosemary was a less expensive incense choice, the ancients used Rosemary in their religious ceremonies. An old French name for it was Incensier.

Rosemary helps to relax muscles, including the smooth muscles of the digestive tract and uterus. Because of this it can be used to soothe digestive upsets and relieve menstrual cramps. Like any herb used for healing, when used in large amounts it can have the opposite effect. A tea made form the leaves is also taken as a tonic for calming nerves and used as an antiseptic. Rosemary makes a pleasant-tasting tea.

1 tsp rosemary leaves
1 cup boiling water
Steep for 10 minutes
strain and enjoy!



You can also make an infusion(a very strong tea) to highlight brown hair and condition/tone all hair.
Also, mixing an infusion half and half with shampoo is said to strengthen hair. the stimulating effect of rosemary is also said to help with dandruff and hair loss.
For the skin, an infusion can be used as an invigorating toner and astringent. Rosemary added to a bath strengthens and refreshes, especially when used following an illness.

Rosemary grows best in a light,dry soil and grown in a sheltered location. In an alkaline soil it grows smaller, but grows more fragrant The silver- and gold-striped varieties are not as hardy so if you are having a difficult time getting rosemary to grow, try a new type and see if it grows better.


Related Articles
Editor's Picks Articles
Top Ten Articles
Previous Features
Site Map





Content copyright © 2019 by Amelia Tucker. All rights reserved.
This content was written by Amelia Tucker. If you wish to use this content in any manner, you need written permission. Contact Bettina Thomas-Smith for details.