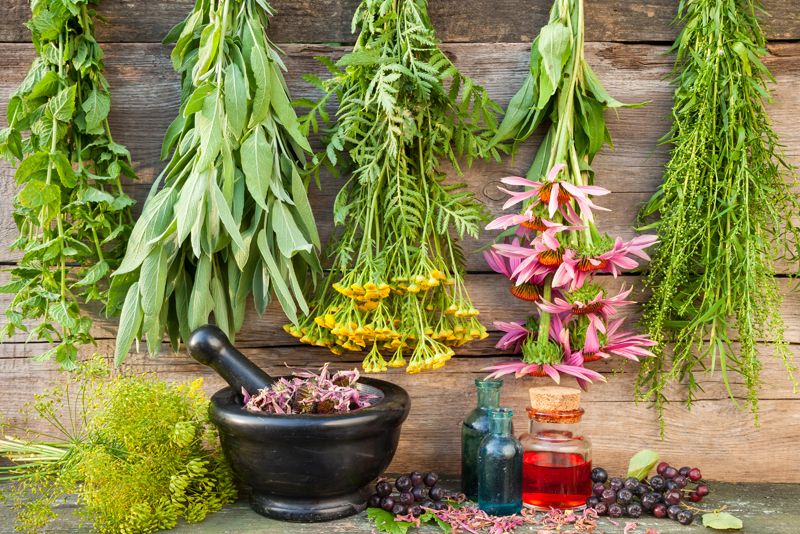 Chai is traditionally an Indian tea that is heavy on the milk and sweetness. It is spicy and rich-a real treat after a long day or to embolden ourselves before tackling that fall chore needing to be done.

Herbal Chai is a wonderful mix of herbs and spices. It is a beautiful mixture that makes a great gift. Herbal Chai is not only tasty but warming. Full of flavor, it is the perfect gift for anyone. There is no caffeine in Herbal Chai so feel free to share with children after they have spent the day playing in the leaves!

Herbal Chai

This recipe is designed to be made by sight, not measurement. There is no exacting list of measurements that make a perfect cup of Chai. Please enjoy the process as much as the resulting beverage.

Combine, in equal parts, the tea-like base:
Red Raspberry Leaf
Dandelion Root
Dandelion Leaf

Add smaller amount of the following spices that have been crushed slightly in a mortar and pestle. You can also put them into a bag and crush with the back of a large spoon or use an unopened can to roll along the spices. You are looking for a slightly broken appearance, not pulverized.

Cardamom
Peppercorn-used sparingly, this is a fabulous addition
Cloves
Cinnamon stick
Allspice
Ginger-Often found in powder form, add a slight dusting of this. If you find it minced and dried, all the better. Check with your local health food store.
Vanilla bean-minced adds a richness that helps round all the flavors our nicely

Once you have a quantity of this mixture fully blended, keep in a jar out of light to preserve the beautiful colors. I give jars of this as gifts with instructions on how to prepare.

Combine 1 Tablespoon of Chai mixture per cup of boiling water. Remove from heat, cover and let steep for 10 minutes. I reheat the resulting Chai mixture before continuing.
Strain and sweeten. Add hot milk and serve.

I do not often sweeten my herbal teas but my Chai really requires a sweetened background in order to get the full flavor of the spices.

This Herbal Chai also can be made in a crockpot and served with milk/sweetener on the side. It keeps wonderfully on warm while guests enjoy outside activites and is ready to serve when the party begins.

Enjoy!


Related Articles
Editor's Picks Articles
Top Ten Articles
Previous Features
Site Map





Content copyright © 2019 by Amelia Tucker. All rights reserved.
This content was written by Amelia Tucker. If you wish to use this content in any manner, you need written permission. Contact Bettina Thomas-Smith for details.