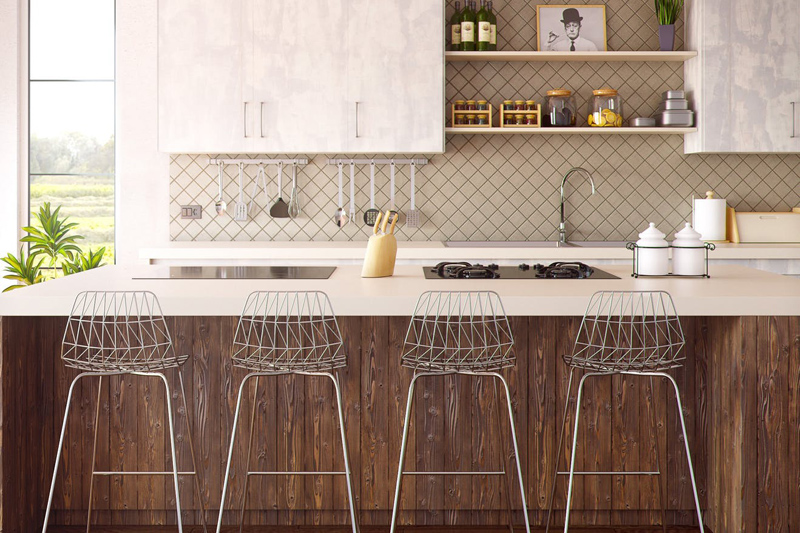 Revised and updated for Halloween 2009
Did you know that pumpkins are native to America? Prior to the discovery of the New World, pumpkins were unknown in the rest of the world. Native Americans grew pumpkins centuries before the pilgrims landed. Indians taught the early settlers how to grow and harvest the versatile squash. Pumpkins soon became an important part of the colonists diet. They even created the original "pumpkin pies". They sliced off the top, removed the seeds, filled the pumpkins with milk, spices and honey, and baked them over hot ashes.
Although there is a great deal of history and Irish folklore behind the origin of Jack O' Lanterns, Irish immigrants were the first to turn America's pumpkins into Jack O' Lanterns. In the 1840s, a potato famine brought a flood of Irish immigrants to the U.S. The Irish brought along their custom of carving a face in a turnip to create a "Jack O' Lantern" for "All Hallow's Eve". Their original lanterns held burning embers or lumps of coal to scare away evil spirits. Their turnips were soon replaced by pumpkins, candles replaced the lumps of coal, and Jack O' Lanterns became a Halloween tradition. Every year in late October, all across America, glowing Jack O'Lanterns still sit on porches and light the night.
Today we use pumpkins in all shapes and size to decorate our homes in fall colors inside and out. Those illuminated pumpkin faces have become the symbol of Halloween.
In recent years, creating beautiful, artistic designs on Halloween pumpkins has become increasingly popular. Pumpkin carving involves more than cutting out some triangle shaped eyes, a nose, and a toothy Jack O'Lantern smile or frown. We now see pumpkins carved with spooky Halloween symbols like cats, witches and ghosts, to more intricate designs with a patriotic theme or faces of celebrities and politicians! If you've been thinking about creating your own pumpkin masterpiece this year, check websites like The Pumpkin Wizard and Spookmasters. They offer a variety of free printable patterns for pumpkin carving. Use them to make stencils and carve your own beautiful glowing lanterns.

When carving Jack-O'-Lanterns or cutting up pumpkins for cooking and baking, don't throw away the seeds! Roast them for a tasty fall treat...
After removing the stringy membrane surrounding the seeds, place them in a colander and rinse well.
Spread the seeds on a baking sheet in a single layer.
Drizzle a small amount of vegetable oil or olive oil over top or spray lightly with cooking spray.
Turn to coat evenly with the oil or spray.
Roast in a preheated oven at 300° for about 20 minutes, turning one time.
Allow to cool and sprinkle lightly with salt, seasoned salt, or your favorite seasoning before eating.

Or, try my recipe for Spicy-Sweet Roasted Pumpkin Seeds.
For more Halloween ideas , see...
A Pumpkin Shell Holds This Soup Very Well
Dinner In A Pumpkin, and a
Spooky Spider Cake

For links to more sites with pumpkin carving patterns,
plus up-to-date links to tons of Halloween recipes and ideas, see
Home Cooking's Happy Halloween Links

For tips on choosing a pumpkin for cooking or baking,
how to cook and puree a pumpkin, and great pumpkin recipes, see -
Fall is for Pumpkins
Extreme Pumpkin Carving: 20 Amazing Designs from Frightful to Fabulous
This book illustrates how to carve three-dimensional faces and scenes in pumpkins using tools ranging from kitchen knives to carving gouges and chisels. Complete information is provided for getting started, including an overview of tools and tips for finding the best pumpkin to work with. Step-by-step instructions are detailed for using handy household tools to carve dramatic Halloween figures and using professional tools for creating more elaborate and intricate details. Twenty pumpkin carving patterns are provided and include full-color photographs of each finished carving.
You Should Also Read:
Fall is For Pumpkins
Dinner in a Pumpkin
Holiday Cookbooks


Related Articles
Editor's Picks Articles
Top Ten Articles
Previous Features
Site Map





Content copyright © 2018 by Sandy Moyer. All rights reserved.
This content was written by Sandy Moyer. If you wish to use this content in any manner, you need written permission. Contact Allyson Elizabeth D´Angelo for details.