Lack of Sleep and Rest for Caregivers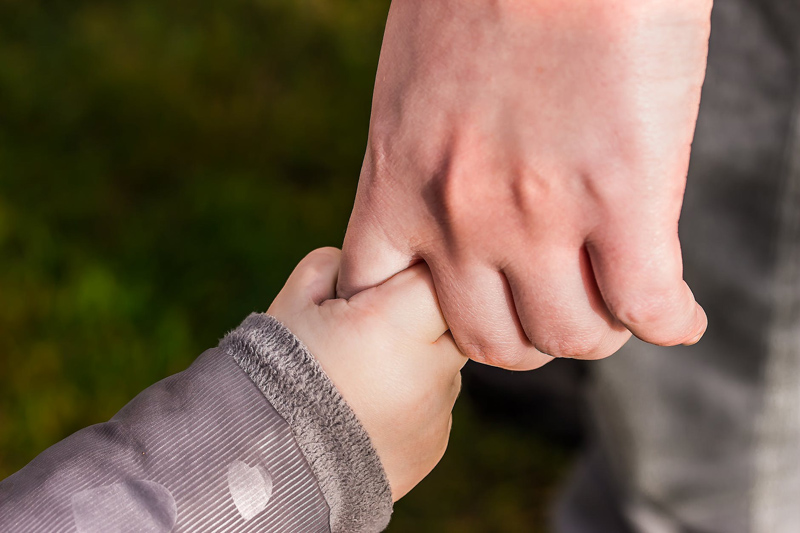 All parents experience sleep deprivation and disturbed nights during the first weeks or months a newborn joins the family.
Families whose baby or child is diagnosed with a temporary health problem are often surprised by the sleep disruption and exhaustion that follows even a few days of caring for their child.
Those whose child develops a chronic health condition or is diagnosed with a challenging developmental or physical disability may find over time that they suffer from chronic sleep deprivation and disturbed sleep that begins to affect daily functioning and their own health.
We have learned from person-centered planning strategies and the concept of engaging circles of friends to encourage and support individuals with disabilities that recognizing community resources and reaching out to find natural supports cause transformative experiences in their lives. Caregivers could benefit from similar planning and connective experiences.
Families of children with special needs might look for natural supports in their extended families, in neighborhood communities of faith, local schools, parks and recreation programs, early intervention and other specialized programs developed for the child with a disability. Disregard for the moment that the child might be raised by a single parent; that extended family may be unavailable; that families may be 'unchurched' or asked to remove their child from church programs; that they may already find themselves in an adversarial situation with their school district; and that specialized programs may be unavailable, inappropriate or have waiting lists.
In the best of circumstances, options for parents who are running short on sleep may be limited. If children need care in the middle of the night, or throughout the night, every night, or just a few nights each week, someone has to be there for them. This usually falls to the mom, who often has responsibilities during the day that mean there will be no time for naps or rest. While we may take on these challenges and believe that we are strong enough to hold up over time, our survival and the well being of the family might lead us to believe that we can continue indefinitely.
Recent research on the effects of sleep deprivation and lack of rest or respite for caregivers has been overlooked and disregarded by families in discussion groups and given lower priority in many advocacy organizations. This is both shortsighted and inconsiderate of caregivers who are certainly greatly needed for the long-term planning and support of their loved ones with disabilities during transition and many more adult years.
Caregivers should be given the opportunity to participate in a person centered planning program to identify their interests, dreams, challenges, resources and circles of support. When sleep deprivation and lack of respite or rest is identified as a major challenge for a caregiver, mothers would have a much better chance at making whatever changes are possible before a terrible toll is taken on their health or well-being.
Until this happens, women will continue to take on more than is physically possible. During adulthood when their children need them most, mothers who have sacrificed their own health and well-being because 'no one else is there to help out' may find that they do not have the strength, financial security or support to focus on the needs of their son or daughter who still needs support and encouragement.
Single moms who have no job history, retirement savings, health insurance or adequate income while they are raising a child with special needs, and who continue to be primary caregivers for an adult son or daughter until their own health problems are overwhelming may find that fewer options are available to them than to their grown child with a disability.
When seeking support, parents may be intimidated or upset by the perception that they do not want to continue to provide care and encouragement for their adult son or daughter. Enjoying the company of a loved one and spending quality time together is one of the greatest rewards parents treasure. But there should be a continuum of services available to avoid or remedy caregiver exhaustion without resorting to much more expensive institutional care.
Low income moms and people of color may be offered fewer support options for their adult son or daughter in respite care and recreation. Transportation may be available for the person with the disability but not their caregiver. Working at lower wage part time jobs and spending hours in commute time each day causes greater stress and sleeplessness in caregivers whose adult son or daughter does spend time in a day program or other activity.
Most discussion on caregiver exhaustion is related to adults who take on responsibility for aging parents with health issues. A parent who has been caring for her child since birth may not focus on the same issues and may not be aware of her own health deteriorating as she continues providing both physical assistance and 'case management' support for those who are paid to help.
Moms of teens and adults with disabilities often find themselves in a 'sandwich generation' of care that debilitates their mainstream peers. This is especially tragic when a caregiving parent passes away before the parent who has the disability - another tragic result of unrelieved stress on the individual who believes they are strong enough to provide loving support no matter what they are called upon to sacrifice.
Lack of sleep, rest and respite care have significant effects on caregivers over the long term. The loss of a parent devoted to the care of a child or grown son or daughter has a devastating effect on families and communities. This is a topic that should be addressed in every parent group and advocacy organization.
Browse at your local bookstore, public library or online bookseller for information on the health effects of stress and sleep deprivation and books like
The Harvard Medical School Guide to a Good Night's Sleep
or
Healthy Sleep Habits, Happy Child, or Solve Your Child's Sleep Problems
.
Reader reviews and links to other books similar to these may lead you to a title available at your local public library.
The Real Cost of Those Sleepless Nights
https://www.babble.com/babble-voices/mom-o-menos-yvonne-condes/lack-of-sleep-can-be-bad-for-your-health
Cheating Ourselves of Sleep
https://well.blogs.nytimes.com/2013/06/17/cheating-ourselves-of-sleep
The Effect of a Child's Illness on Maternal Sleep and Function
https://womens-health.jwatch.org/cgi/content/full/2006/1130/1
Down Syndrome Education Online
Overcoming sleep problems for children with Down syndrome
Amanda Wood and Ben Sacks
https://www.down-syndrome.org/reviews/320
Down Wit Dat - Medical Appointments, A Sleep Study: What a Long Strange Trip It's Been
https://downwitdat.blogspot.com/2012/05/what-long-strange-trip-its-been.html
Diagnosing the Wrong Deficit
ADHD - or sleep deprivation?
https://www.nytimes.com/2013/04/28/opinion/sunday/diagnosing-the-wrong-deficit.html
Chronic Illness in Children May Cause Chronic Partial Sleep Deprivation in Mothers
https://www.medscape.com/viewarticle/545019
Sleep complaints in older women who are family caregivers
https://psychsoc.gerontologyjournals.org/cgi/content/abstract/54/3/P189
Impact of a Child's Chronic Illness on Maternal Sleep and Daytime Functioning
Assessing and Treating Sleep Problems in Family Caregivers of Intensive Care Unit Patients
Health-Promoting Self-Care in Family Caregivers
Reverberations of Family Illness: A Longitudinal Assessment of Informal Caregiving and Mental Health Status in the Nurses' Health Study
Sleep and Chronic Disease
https://www.cdc.gov/sleep/chronic_disease.htm
Lack of Sleep Raises Diabetes Risk
https://health.usnews.com/usnews/health/healthday/080103/lack-of-deep-sleep-raises-diabetes-risk.htm
Disturbed sleep and heart trouble go hand in hand
https://www.health.harvard.edu/press_releases/sleep-habits.htm
Family Caregiving Issues
https://www.ama-assn.org/ama/pub/category/5032.html
Being a Caregiver for Someone You Love
https://www.easterseals.com/site/PageServer?pagename=ntl_ads_caregiver_someone_you_love
Caregiver exhaustion: caring for the hidden patients
https://www.ncbi.nlm.nih.gov/pubmed/9432450
Recognizing Caregiver Burnout - Heart Disease
https://www.webmd.com/heart-disease/guide/heart-disease-recognizing-caregiver-burnout
How Can I Prevent Burnout?
https://www.webmd.com/heart-disease/guide/heart-disease-recognizing-caregiver-burnout?page=2
You Should Also Read:
Faith, Religion, and Children with Special Needs
Parenting Children with Health Issues
Asking More from Medical Professionals


Related Articles
Editor's Picks Articles
Top Ten Articles
Previous Features
Site Map



Follow @DownSynAdvocacy
Tweet





Content copyright © 2023 by Pamela Wilson. All rights reserved.
This content was written by Pamela Wilson. If you wish to use this content in any manner, you need written permission. Contact Pamela Wilson for details.