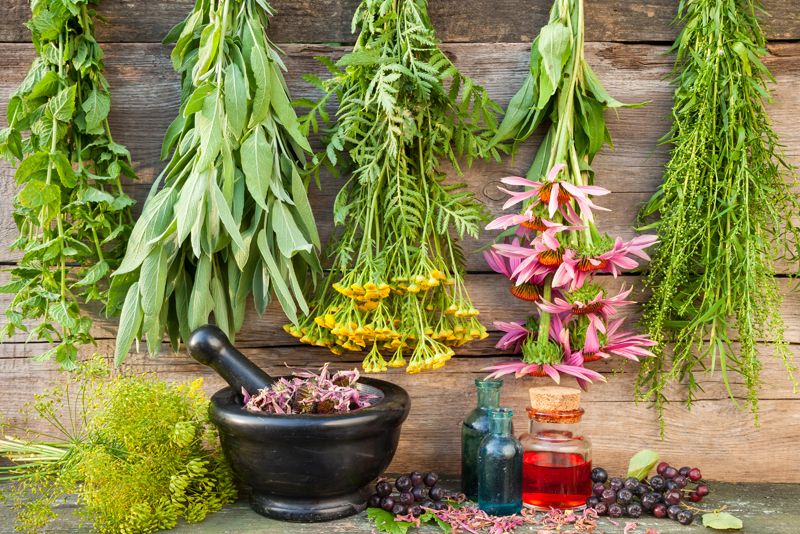 There is a huge trend to learn the countless ways that herbs can improve your life. Luckily, there are very knowledgeable herbalists who are willing to share what they know.If you have worn the pages of all your herb books, bookmarked every herbal site you found and perused countless herbal forums and email lists looking for more information, an herbal class might be the next step.

Whether you are looking to increase your culinary know how or learn more about wildcrafting and herbal remedies, an herb course can supply a rich wealth of information and guidance.

If you do not live in close proximity to any of the herbal schools that offer classes, the internet has opened the door to herbal learning through correspondence courses. These come in a variety of levels, from beginner to experienced and different styles of healing. Many times, the books that become your favorites, have been written by the very same people who teach the classes.

It is also important to note that learning about herbs and their uses takes time. It is a commitment that may be difficult for some to accomplish without being in the actual presence of a teacher. For others, working alone on a course is the best way to find time to learn without having to travel a great distance or leave their regular lives for a long period of time. There is no one way to work with herbals. I encourage you to study under different teachers and get as wide an education as possible.

When looking for an herbal course, be wary of a few things. If a class promises to make you a master herbalist, it is one to avoid. There is no one book, class or teacher that will be able to supply all you need to know. If the course if full of typos and other erratic, self-postulating language, think twice. You should feel that the course invites you to learn. A good course should challenge you, inspire you and leave you wanting to learn more.

Here are a few of the more well known classes and how to connect with the instructors.These are randomly listed and all have their strengths.




Related Articles
Editor's Picks Articles
Top Ten Articles
Previous Features
Site Map





Content copyright © 2022 by Amelia Tucker. All rights reserved.
This content was written by Amelia Tucker. If you wish to use this content in any manner, you need written permission. Contact Bettina Thomas-Smith for details.