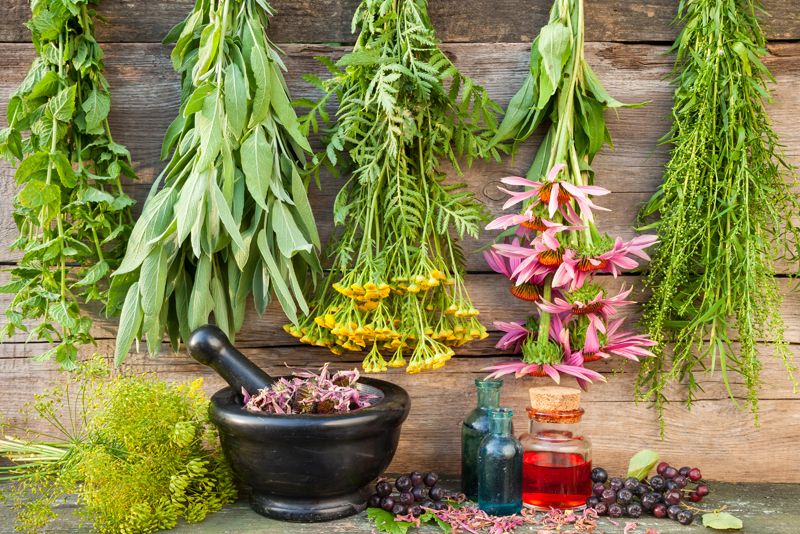 Herbs have been smoked for centuries in rituals and simply for pleasure. The relaxing pipe of an herbal/tobacco mixture smoked in friendship on occasion has changed to smoking out of addiction and the inability to control the cravings. Smoking changed from relaxing to necessity. If you are a smoker who is trying to quit or simply a smoker who would like to change to a more natural and less toxic means of lighting up, there are herbs that can fit the bill.

A simple herbal mixture that you can create will be mixed with a small amount of loose tobacco then slowly reduce the tobacco percentage until the nicotine habit is gone. You can put together this mixture using many different types of herbs and they are all readily available. My recipe is simply one of an infinite number of mixtures. You can try this one and change it to suit your taste. There are many more safe, satisfying herbs and barks that can be included to suit any taste you are trying to achieve. Remember that an herbal blend is not meant to mirror the taste of tobacco. It is mixed for taste and effect. In my personal blend that I have created for the smokers I know includes:


Mullein - included to help expel the buildup that is present in a smoker's lungs also helpful for clearing the lungs after a chest cold. It is also a good base for any smoking mixture as it doesn't have any real taste of its own and makes a good filler.

Plantain- reduces the urge to smoke. Smokers have said that after smoking a mixture containing plantain, they forget to smoke their next time or that the following cigarette isn't satisfying.

Sage- included for taste. Try it lightly at first.

Yarrow flowers- again for taste.

Mints- not a lot is needed to add taste

Lemon balm- adds a light lemony flavor

Catnip- of the mint family but does have a calming quality to it. If you are looking for a mind altering addition to your herbal smoke, you wont find it in catnip. But it is a nice addition.

I mix the plantain, mullein, yarrow and sage in a 1:1:1 ratio then add in as much of the others as I would like..I am no longer a smoker so I go by smell. You can adjust your mixture to taste as you go.

Once you get your herbal mixture together in a bowl, you will crush and rub the herbs by hand until they are in small pieces. If you are using papers to roll cigarettes then you need to be especially sure to remove the stems and bits of sharp pieces so they do not poke through the finished product. You can not 'over' crush the mixture and the smaller the pieces are, the better the resulting taste.

Place the crushed mixture into a jar and tape a moist piece of gauze to the inside of the lid, and seal for 3 to 5 days. This is to make the herbal mix pliable and easier to smoke. After this time, you can then add loose tobacco to complete the mix. I recommend adding 25% tobacco to the entire mixture and see if you enjoy the smoke. You can always add more tobacco.

I hope you enjoy this smoking blend and any recipes you come up with.




Related Articles
Editor's Picks Articles
Top Ten Articles
Previous Features
Site Map





Content copyright © 2023 by Amelia Tucker. All rights reserved.
This content was written by Amelia Tucker. If you wish to use this content in any manner, you need written permission. Contact Bettina Thomas-Smith for details.