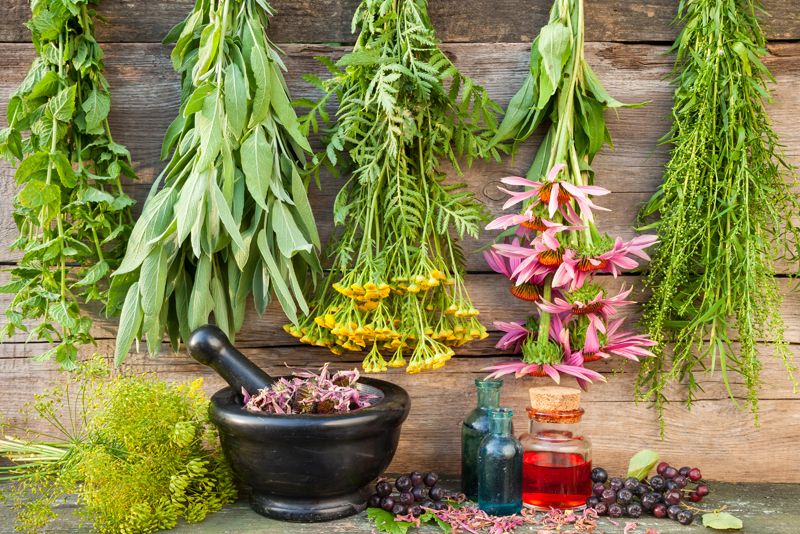 Herbal treatments for menstrual issues have been around centuries and are extremely effective in relieving the symptoms of PMS.Herbal remedies are quite powerful and do affect the hormones so should not be taken with oral contraceptive pills. Always consult a professional if you are going to use traditional herbal treatments especially if you take blood thinners or are pregnant or nursing. Milder side effects can include nausea, diarrhea or headaches in some people. Despite these cautions the use of herbs is a natural method of managing symptoms relating to the menstrual cycle.


Chaste Tree Fruit: This is a more obscure plant which has an effect similar to progesterone. It can regulate your irregular periods, ease mood swings, depression and food cravings if taken for at least three months.


White Peony: This root is a large part of traditional Chinese and Japanese treatments. A combination of other herbs and white peony can decrease the flow of heavy periods, ease cramps and mange uterine fibroids. This can be utilized when treating endometriosis and hormone imbalances.


Clary Sage: This is used in the aromatherapy treatment of PMS. Massaging with this essential oil can significantly decrease cramps and period pain. It is also considered to be an anti depressant and stress reliever. This oil should always be diluted and never applied to an existing skin issue or open wound.


St John's Wort: this herb is well known for treating depression and anxiety which many women experience during their cycle. It is great for regulating mood swings and emotional imbalances relating to hormone levels.


Cramp Bark: This is another less well known herbal treatment which can be used with success to diminish period cramps (as the name suggests). This treatment is particularly effective in the grinding lower back pain some women experience.

Some traditional Chinese medicine herb mixtures are also used for PMS symptoms such as Dong Quai which helps with irregular, scanty periods.


Related Articles
Editor's Picks Articles
Top Ten Articles
Previous Features
Site Map





Content copyright © 2023 by Michelle Anderson. All rights reserved.
This content was written by Michelle Anderson. If you wish to use this content in any manner, you need written permission. Contact Bettina Thomas-Smith for details.