Making a Spa-Room at Home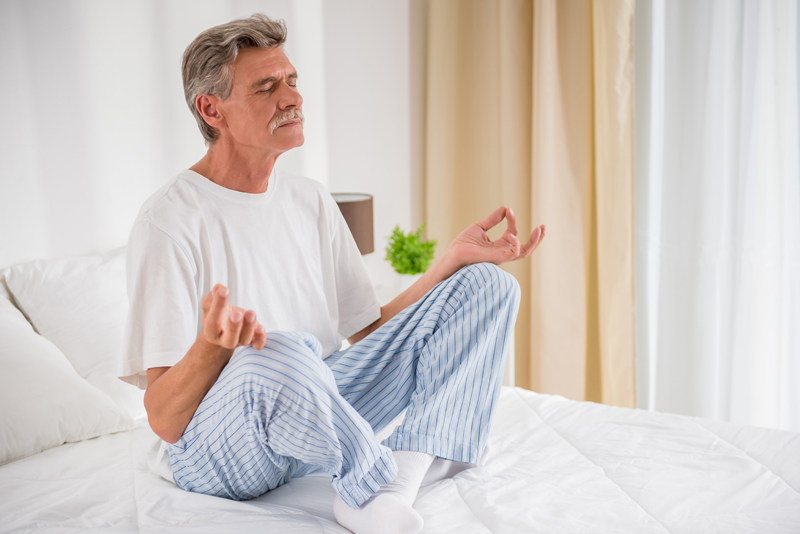 Spa days have become increasingly popular in the US. Unfortunately, for those who are retired and living on a fixed income, they are also a luxury that may not be in the budget. Instead of spending the money for a one-time experience, make a small investment in your bathroom to get a 'spa day' every time you bathe.


The first thing you'll notice when you enter the spa is visual – natural elements, calming colors, minimal decorations. To mimic that in your bathroom, repaint with neutral or warm colors. Bring natural elements in where possible. Replace plastic trashcans or containers with wicker or bamboo. Wooden beaded curtains can become wall hangings or part of the shower curtain, and driftwood and shells can become beautiful wall art.

Lighting also plays an important role in the spa experience. The pale glow of counter lamps, lit panels and elegant floor lamps are expensive to purchase at stores, but can be homemade to save money.

Counter Lamps
Purchased at a spa supply store, these beauties can cost upwards of $300. Instead, buy a less expensive candle holder. Choose one of frosted glass, embellished with glass etching, wooden elements or mosaic. Fill it with battery-operated LED string lights and turn it on for a relaxing glow at bath-time.

You can also make your own counterp lamps by purchasing an inexpensive clear glass vase. Spray the inside with glass frosting spray paint. To get a beautiful design, draw the desired pattern on the outside of the vase with a dry erase marker or eye makeup pencil. Make sure your design has lots of open spaces that light can shine through. (You can draw inspiration from spa supply sites.) Decoupages light-weight, neutral or nature-inspired paper onto the vase, following the pattern you've drawn. Tear paper into 2" to 3" pieces, only cutting the edges that create the hard lines of the design. Tearing the paper allows it to mesh together in the decoupage process, giving the lamp a more finished, professional look when it's done.

Lit Panels
Shadow boxes can create the same effect as the expensive lit panels of professional spas. Create your own, using the same pattern and technique you used for your counter lamp. If you chose to mount these panels to the ceiling, make sure they are secure. Nothing will ruin a relaxing spa experience like a light falling at your feet, or worse.


Floor Lamps
Floor lamps can be purchased at any number of stores. Use a low wattage bulb to get the soft glow of a spa floor lamp.

To make a square or rectangular woven wood lamp, purchase a wooden window covering. The width of the window covering will determine the height of your lamp, so plan accordingly. You'll also need PCV pipe and eight 3-way-fittings of the same size. Brown spray paint, Liquid Nails and net-style Christmas lights will complete the lamp. (Make sure the net lights are shorter than the height of the finished lamp.)

Have the PCV pipe cut into the following lengths, or you can cut it easily with a hacksaw. Uprights – 4 pieces the height of your floor lamp MINUS one inch Base- (Subtract ¼" from each piece to accommodate your fittings.) For a square lamp: Eight pieces the size of your square. For a rectangular lamp: Four pieces the size of the short side of the rectangle 4 pieces the size of the long side of the rectangle

Spray all pieces brown. Make the base of the lamp first, using four of the short pieces of PCV and four 3-way-fittings. (Or use the appropriate pieces to form a rectangle.) Make the top in the same way. Use the long pieces to connect the top and bottom of the lamp. Your finished frame should be a long rectangle.

Cut the wooden window covering long enough to cover the frame with a 1" overlap. Use Liquid Nails to secure the wooden window covering to the lamp frame. Make sure each side is dry before turning the lamp to glue the next. Also make sure the bottom edges are flush, with the overhang at the top. Overlap the excess window covering and glue it to itself.

Once the lamp 'shade' is dry, roll the net-style lights and insert them inside. Stand the lamp upright and place it in your spa-bathroom.


While this may give you the feel of a spa-bathroom, there's more to the experience than just the visual. Replace your regular shower head with and oversized shower head. Load your Mp3 player or IPod with relaxing songs and sounds. Purchase a foot massager and keep it in your new spa-room. Purchase a towel warmer or warm your towel in the microwave before bathing and keep it warm in an insulated grocery bag. Have a collection of spa treatments on hand, or make your own. Many of the items you stock in your kitchen also make awesome facial, foot and hand treatments. And finally, have a big, fluffy robe and warm slippers to climb into after you've pampered yourself.

Spa days can run several hundred dollars. For a fraction of that price, you can convert your bathroom into a spa-room and enjoy the luxury on a daily basis. By purchasing elements a few at a time, that price becomes even more affordable. Just because you've retired doesn't mean you have to give up the elegance of a spa experience. Just move it home.

You Should Also Read:
Spa Day at Home
Making a Disaster Survival Kit
Crafting with Your Grandchildren


Related Articles
Editor's Picks Articles
Top Ten Articles
Previous Features
Site Map





Content copyright © 2022 by Debora Dyess. All rights reserved.
This content was written by Debora Dyess. If you wish to use this content in any manner, you need written permission. Contact Debora Dyess for details.