State and National Park Disability Passes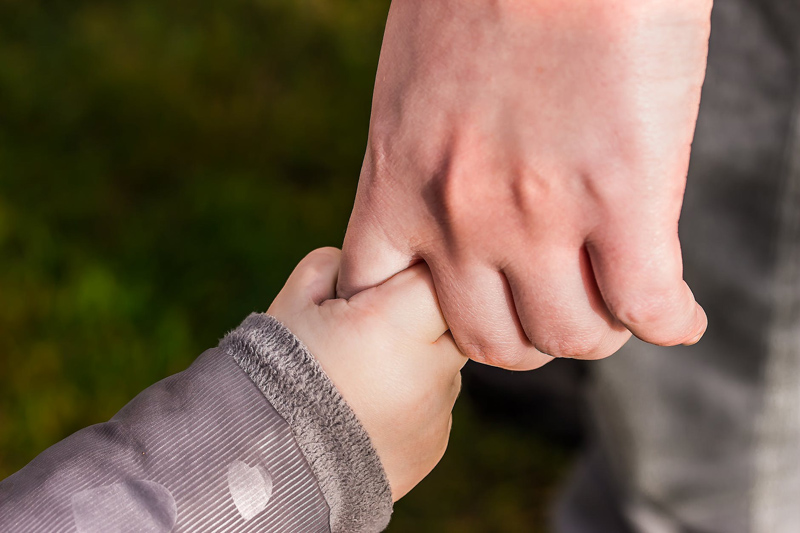 Families of children with disabilities may qualify for free entrance or reduced fees at state and national parks with disability passes. Most require application well in advance of a park visit. You may find information on documentation, identification and other requirements at individual websites.
Some states have applications that can be downloaded at their comprehensive state park website, or the website of the individual campground or park. Many require that the application be delivered in person with proper identification of the person with the disability. Call ahead to find out specific rules or requirements, and to check on the availability of campsites or other amenities during the time you plan to spend there. Many popular areas are reserved well in advance of holiday weekends and most common vacation months.
At some parks and campgrounds, a parking placard may be accepted as proof of disability, but most need a pass that is mailed out after submitting an application in addition to a doctor's note on letterhead, or documents from a state or federal office associated with disability payments or support services. The person who qualifies for the pass may be asked for a picture identification along with the pass.
In 2004, the Federal Lands Recreation Enhancement Act gave agencies the authority to create the new America the Beautiful National Parks and Federal Recreational Lands Pass. The new Access Pass replaces the National Park Golden Access Passport, that may still be used, or traded in for the new Access Pass.
In most places, the Access Pass gives only the pass owner a discount for tours, campsites or launching boats, otherwise known as amenity fees. There are several different sets of discounts available, depending on whether the individual is enjoying land managed by one of five federal agencies - the National Park Service , Forest Service, Fish and Wildlife, Bureau of Land Management, or Bureau of Reclamation. Other federal agencies or sites may honor the America the Beautiful pass.
Researching family guides to state and national parks is helpful for families of children with special needs because the special needs of mainstream children and families are often taken into account. There may also be free or low cost family camps that are available in your area, where volunteers decorate cabins, bring and cook food, and then clean up, so that parents can spend more quality time with their children.
You may find that you prefer day trips to overnight camping, or renting a cabin or RV to sleep, cook, and have a restroom. Some families enjoy fishing together - but children may be as happy with a long stick, a length of yarn, and a pine cone on the end to use by the edge of the water. Sometimes just sitting together watching the water is the whole purpose of a fishing trip. If you teach your children to skip stones, be aware that actual fishermen and women object to the scaring away of fish in this manner. Remember to buy fishing or other licenses where required.
Having a free entry or reduced fees due to a pass can add to the family's enjoyment and be a welcome relief on a holiday budget. Plan to spend a few weeks waiting for any pass to arrive in the mail after all the paperwork is in.
If you have planned carefully, fulfilled all requirements, and then find that a pass is not honored, keep in mind that a new or temporary employee may not be aware of the program at all. Plan for unexpected expenses by budgeting money as if your child does not have a pass. Families on day trips and vacation adventures sometimes run into these problems and regret the time, energy, and emotion spent during ensuing dramas. These could be funny stories at the next parent group meeting in your home town ~ and you may find that other families stories completely overshadow yours. Laughing about it later is the only way to get a return on the investment that was put into it at the time.
Browse at your local bookstore, public library, or online retailer for books like:
Frommer's National Parks with Kids (Park Guides)
and
Babes in the Woods - Hiking, Camping & Boating with Babies and Young Children
Look for information on disability passes at these websites:
America the Beautiful
National Parks and Federal Recreational Lands Annual Pass
Parks Online - State Parks in the USA
https://www.parksonline.org/stateparks.html
or
State Parks in the USA
https://www.stateparks.com/usa.html
Use Links to Find the State Website, then Search for 'Disability Pass'
For instance:
Washington State Parks Pass
https://www.parks.wa.gov/passes.asp
For Terri Mauro Fans Like Me: From Airplanes to Rental Cars
Travel with Children with Special Needs
https://specialchildren.about.com/od/travelwithspecialneeds
Autism, Disney, and Accommodation
https://mamabegood.blogspot.com/2012/06/autism-disney-and-accommodation.html
You Should Also Read:
Airline Travel for Children with Special Needs
Weekend Getaways and Travel
Car Safety Issues


Related Articles
Editor's Picks Articles
Top Ten Articles
Previous Features
Site Map



Follow @DownSynAdvocacy
Tweet





Content copyright © 2022 by Pamela Wilson. All rights reserved.
This content was written by Pamela Wilson. If you wish to use this content in any manner, you need written permission. Contact Pamela Wilson for details.