The Drinks of Mexico - Chileatole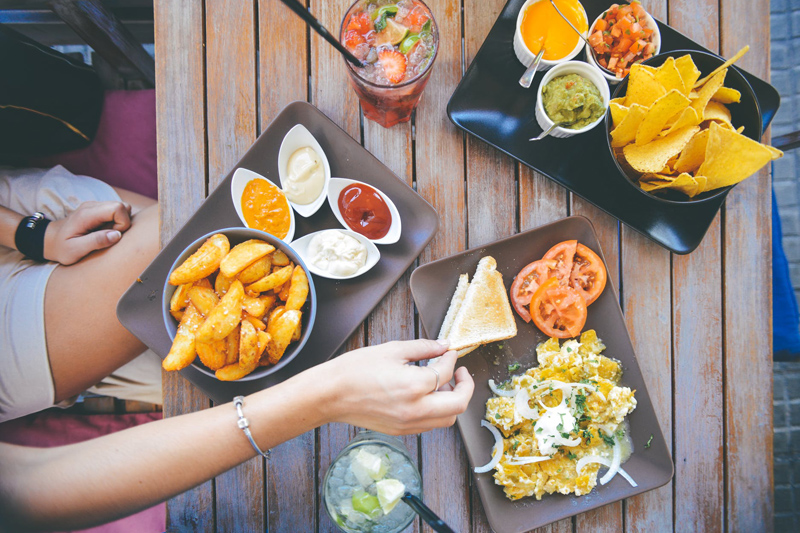 The ancient corn drink known as "atole", from the Náhuatl "atolli", dates back as far as 500BC and is still widely enjoyed throughout Mexico today, to the extent that there are even atole festivals, in particular the one held annually in Tarécuaro, Michoacán, on Palm Sunday; the local cooks set themselves up in the central plaza with enormous earthenware "ollas" or pots, and dole out countless different atoles, from the most classical and regional to the utterly exotic – and "chileatole" is bound to be on offer as a remedy for a head cold or a hangover! In daily life, sweet versions, flavoured simply with sugar or more often with fruit or chocolate, are particularly popular at breakfast or as an evening snack, while the savoury atoles are consumed at any time of day and veer more towards a soup than a drink.

Atole was mentioned by Fray Bernardino de Sahagún in his 16th century chronicles of Aztec life, and Hernán Cortés, the Spanish conquistador, recorded his impression of atole as highly energising - it is likely that he was served a spicy, aromatic atole, containing beans and seasoned with herbs and chillies, a "chileatole", although he may also have drunk a bitter chocolate atole, again spiked with chilli; if it was sweetened at all, wild honey would have been used as sugar did not arrive in Mexico until after the Conquest. The corn masa or flour which features in modern savoury atoles is often toasted, so for Cortes' chileatole, the corn kernels are liable to have been browned on a "comal" or earthenware griddle before being boiled and ground. Sophie D Coe lists numerous different pre-Columbian forms of atole in her book, America's First Cuisines, which all started off with a basic atole mix of "eight parts water, six parts maize, and lime". To this might be added a tenth part of maguey syrup to make "nequatolli"; honey and chilli to make "nechillatolli"; "iztac atolli" would be topped with a combination of ground salt, chilli and tomato; "xocoatolli" was allowed to develop "an agreeable sourness", while "ayocomollatolli" contained cooked whole beans; "tlatonilatolli" was sprinkled with powdered chilli and the very Mexican herb, epazote, and "izquiatolli" was an excellent remedy for sadness. There was even an atole made from the soft interior of cooked tortillas, "tlaxcalatolli". She also mentions atoles made from ingredients other than corn, namely red amaranth and chía seeds, as well as what must have been one of the world's first instant foods: "pinolli", ground toasted maize which was carried in a little sack by travellers and could be made into an immediate meal with water – not overly tasty perhaps but nourishing and sustaining on the road, particularly if another sack contained ground squash seeds, which the Maya liked to stir into their own version of atole.

The following recipe for chileatole is based on the customary masa harina but also contains whole corn kernels or "granos"; and while the native herb epazote is very traditional, avocado leaves and dill lend a distinct hint of aniseed which marries very well with the sweetness of the corn and the heat of the chilli.

Buén provecho!

Wholegrain chilli atole – Chileatole de grano

Serves 4

15 ml/1 tbsp oil
150 g/6 oz onions, peeled and coarsely chopped
2 garlic cloves, peeled and crushed
1 hottish green chilli, deseeded and finely sliced
5 ml/1 tsp fennel seeds, coarsely ground
100 g/4 oz tinned or frozen sweetcorn, rinsed and drained
100 g/4 oz masa harina
1 litre/4 1/2 cups vegetable stock or water with 1 heaped tsp bouillon powder
2 dried avocado leaves, crumbled
5 ml/1 tsp chipotle chilli powder or to taste
250 ml/1 cup tinned or cooked black beans, well drained
1 red chilli, deseeded and finely sliced
30 ml/2 tbsp finely chopped fresh dill
Sea salt and freshly ground black pepper

Heat the oil in a deep frying pan, add the onions, garlic, green chilli and fennel, and cook over low heat, stirring often, until soft and golden, about 20 minutes. Sprinkle in the sweetcorn and cook for a further 10 minutes.

Scrape the mixture into a bowl, wipe out the pan and put it back on the heat. Add the masa and cook over medium heat, stirring constantly, until it starts to change colour. Continue to cook until it is all an even, very light gold and is giving off a faintly sweet, nutty aroma. Stir in the stock, whisk out any lumps and strain into a saucepan. Add the vegetables, chipotle, avocado leaves and some seasoning, bring to the boil and simmer, stirring constantly, until the mixture thickens. Fold in the beans and check the seasoning.

Ladle the atole into four warm bowls, sprinkle with red chilli and dill and serve immediately.


You Should Also Read:
The drinks of Mexico - Atole
The People of Corn
New Year in Mexico - Pozole Recipe


Related Articles
Editor's Picks Articles
Top Ten Articles
Previous Features
Site Map





Content copyright © 2022 by Isabel Hood. All rights reserved.
This content was written by Isabel Hood. If you wish to use this content in any manner, you need written permission. Contact Mickey Marquez for details.