Christmas in Mexico - Alegrías Recipe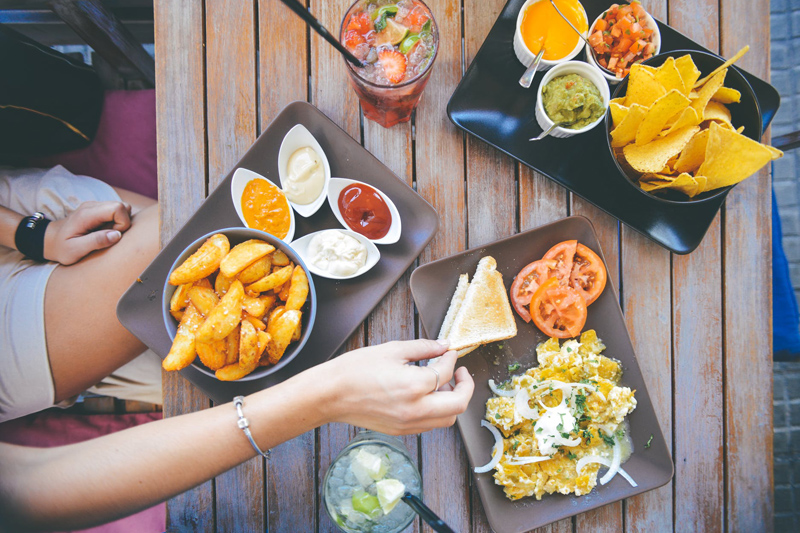 The season of the traditional Mexican Christmas party, "la posada", is in full swing, the Christmas punch, "Ponche Navideño", is being stirred and the piñatas are being broken open; out of them pour peanuts, oranges and tangerines, pieces of fresh sugar cane, biscuits and time-honoured Mexican sweets which date back to pre-Hispanic times, including the delightfully named "alegrías". The word translates as joy or happiness and their achingly intense sweetness certainly puts an instant smile on the faces of the children gathered around the contents of the piñata which are strewn across the ground –wrapped in shiny brightly coloured cellophane, they are an immediate attraction and hopelessly moreish.
The highly nutritious grain amaranth, "amaranto", and "piloncillo", dark unrefined Mexican sugar, are the two main ingredients, which can be blended with any kind of seed or nut – sesame, pumpkin, coconut and pecan are all popular components - along with dried fruit and even chocolate.
Amaranth, the sacred grain of the Incas, is native to Mexico and Guatemala and was widely used as a staple food by pre-Hispanic peoples throughout Mesoamerica – the oldest traces, dating back to 4000BC, have been found in caves in the Tehuacán Valley of Mexico. The Aztecs called it "huauhtli" and made figurines out of amaranth and honey in honour of their god, Huitzilopochtli, whose month in the sacred calendar, Panquetzaliztli, fell between our 7 to 26 December, the festive season. This religious significance resulted in the prohibition of amaranth cultivation during the centuries of Spanish colonial rule and the grain disappeared from the Mexican larder for several hundred years.
Alegrías are easy to make and they are a common sight on street corners and markets, where the amaranth is toasted in large earthenware "comales" or metal pans and stirred with bunches of very thin twigs – by far the best implement as the tiny grains tend to stick to wooden spoons and spatulas. I use a small wire whisk which works well although it is nothing like as enchanting! Some recipes call for ready toasted and popped amaranth, often sold as a cereal, which saves time and effort, but the method I give below of soaking the amaranth and then toasting it does produce a better flavour and texture.
Alegrías Recipe
Makes approximately 12
100 g/4 oz amaranth grain
100 g/4 oz piloncillo or dark molasses sugar
60 ml/4 tbsp water
2.5 ml/1/2 tsp fresh lime or lemon juice
25 g/1 oz pumpkin seeds
25 g/1 oz sunflower seeds
50 g/2 oz raisins
Boil up a kettle. Place the amaranth in a bowl, pour in enough boiling water to just cover and set aside to soak for at least six hours, overnight if it is more convenient. Drain well and spread out on a baking tray to dry in a warm place, which will take about three hours, depending on the room temperature.
Place a large frying pan over medium heat, add the amaranth and cook, stirring very regularly, until it becomes aromatic, turns a rich gold and starts to pop. Remove from the heat and set aside until you are ready to make the alegrías.
Line a baking tray with non-stick baking paper.
Place the piloncillo or sugar and water in a small saucepan and heat gently, stirring with a wooden spatula, until it has dissolved. Add the lemon juice, turn the heat up to medium and place a sugar thermometer in the mixture. Boil until the temperature reaches the thread stage, 230oF to 235oF. If you do not have a sugar thermometer, test the syrup by dipping a fork into it, lifting it out and seeing if you can spin a thread – not a very clear instruction, I know, and I frankly highly recommend you buy a sugar thermometer, which is inexpensive and easily available in cook shops!
Remove immediately from the heat and quickly stir in the seeds and raisins. Scrape onto the lined baking tray, flatten with the wooden spatula until it is about 1 cm/1/2 in thick and shape into a rough square or rectangle with a palette knife. Leave to cool for ten minutes before cutting into even shapes with a damp knife. Alternatively, you can cool it completely and break off pieces as and when you want to eat the alegrías – definitely my preferred method.
Buén provecho!
| | |
| --- | --- |
| Chilli and Chocolate Stars of the Mexican Cocina by Isabel Hood is available from Amazon.co.uk | Just The Two of Us Entertaining Each Other by Isabel Hood is available from Amazon.com and Amazon.co.uk |
You Should Also Read:
Christmas in Mexico - Posadas and Piñatas
Christmas in Mexico - Bread of the Kings
Christmas in Mexico - Rum Punch


Related Articles
Editor's Picks Articles
Top Ten Articles
Previous Features
Site Map





Content copyright © 2023 by Isabel Hood. All rights reserved.
This content was written by Isabel Hood. If you wish to use this content in any manner, you need written permission. Contact Mickey Marquez for details.