Epiphany in Mexico – Pastel de Tres Leches Recipe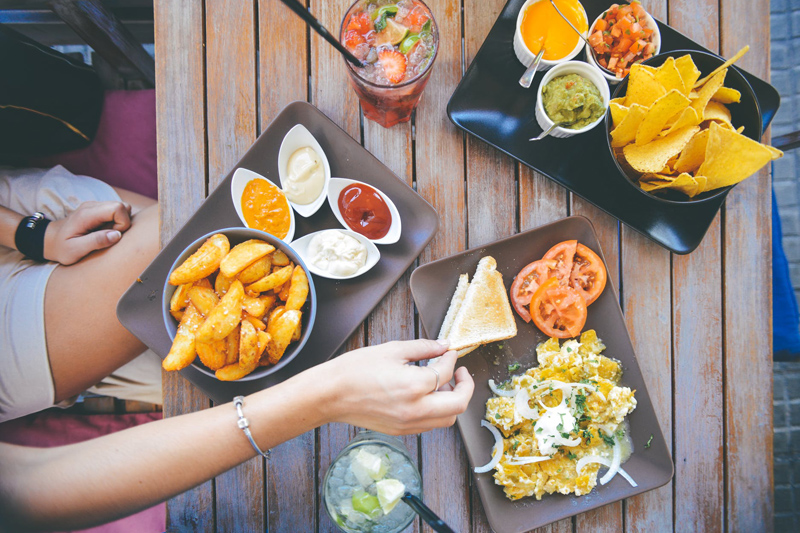 While Christmas is widely celebrated in Mexico, "El Día de los Reyes" or The Day of the Kings somehow seems to be more important and is the exciting culmination of the festive season. Many Mexican children do not receive their presents until 6 January, and I have heard "what I want for The Kings" far more often than "what I want for Christmas". This makes quite a lot of sense bearing in mind that it was at Epiphany, not Christmas, that the three kings arrived bearing gifts and that their three figurines are added to the "nacimiento" or nativity crèche during the night of 5 January.
The traditional Epiphany treat is the delicious fruity yeasted "Cake of the Kings" or "Rosca de Reyes", baked with a tiny figurine of the baby Jesus inside it (see Related Link at the bottom of this article). However, the Pastel de Tres Leches or Three Milk Cake is a popular alternative, lighter but much richer. It is a slightly peculiar concoction in that the cake, which is generally baked without any fat such as butter or oil, is soaked in a mixture of cream, evaporated milk and sweetened condensed milk – and although this may sound rather sickly and unappetising, it is actually a delicious combination, not in the least bit soggy, just moist and very, very moreish!
The Pastel can be presented in several different ways. I have come across it baked in a brownie tin and cut into squares before being bathed in the milks and simply garnished with rosettes of whipped cream and fruit, usually strawberries; baked as a cake which is then soaked whole and smothered in whipped cream; and baked as a cake which is sliced in half, soaked and filled with whipped cream and fruit before being dressed in a meringue-based icing. I favour this last version as the fruit cuts through the sweetness of the milks but I tend to go for a whipped cream "icing" which is less sickly than the meringue.
A free-standing mixer makes this cake easier as the egg whites have to be beaten for some time, but if you do not have one, a hand-held electric beater works well if more slowly.
Pastel de Tres Leches – Three Milk Cake
Serves 12
6 large eggs, separated
200 g/7 oz caster/super fine sugar
125 g/4 1/2 oz plain/all purpose flour
7.5 ml/1 1/2 tsp baking powder
120 ml/4 fl oz/1/2 cup full cream milk
5 ml/1 tsp vanilla extract
250 ml/8 fl oz/1 cup double/heavy cream
400 g/14 oz tinned evaporated milk
400 g/14 oz tinned sweetened condensed milk
4 large passion fruit
1 large banana, peeled and sliced
For the topping:
600 ml/1 pint/2 1/2 cups double/heavy cream
50 g/2 oz icing/confectioner's sugar
15 ml/1 tbsp vanilla extract
15 ml/1 tbsp cocoa powder
15 g/1/2 oz flaked toasted almonds
Preheat the oven to180oC/350oF/gas 4/fan oven 160oC. Butter and line a 23 cm/9 inch spring form cake tin.
Whisk the egg whites until they form stiff peaks. Beating continuously, add the sugar, a spoonful at a time, until the mixture is very thick and glossy.
In a bowl, beat the egg yolks with an electric whisk until they are smooth and turn a lighter shade of yellow. Beat them into the egg whites bit by bit. Now start adding the full cream milk and flour alternately, a spoonful at a time. Whisk in the vanilla extract.
Pour the cake batter into the prepared tin and bake until golden, well risen and firm and a skewer inserted into the middle comes out clean – about 50 minutes. Set on a rack and cool completely.
Lightly whisk the double cream with the evaporated and condensed milks. Carefully slice the cake through the middle into two layers and place them in a couple of deep dishes in which they fit quite snugly. Pierce them all over with a fork and pour the milky mixture over them. Refrigerate for at least one hour, preferably longer or even overnight, until most of the liquid has been absorbed.
Halve the passion fruit and scoop out the seeds and juice. Whip the double cream with the icing sugar and vanilla extract until firm enough to spread.
Place the bottom half of the cake on a large plate – I do this by sliding my hands under it and amazingly enough, it does not fall to pieces! If you find it easier, use a couple of wide spatulas. Spread a thick layer of double cream over the cake and cover with the passion fruit and the banana. Place the top half of the cake on the fruit and press down very gently to secure it. Carefully spread the remainder of the whipped cream over the top and sides of the cake.
Refrigerate until ready to serve. Dust with cocoa powder and sprinkle with almonds just before taking the cake to the table.
Buén provecho!
| | |
| --- | --- |
| Chilli and Chocolate Stars of the Mexican Cocina by Isabel Hood is available from Amazon.co.uk | Just The Two of Us Entertaining Each Other by Isabel Hood is available from Amazon.com and Amazon.co.uk |
You Should Also Read:
Epiphany in Mexico - Bread of the Kings
Christmas in Mexico - Buñuelos Recipe
New Year in Mexico - Churros and Hot Chocolate


Related Articles
Editor's Picks Articles
Top Ten Articles
Previous Features
Site Map





Content copyright © 2023 by Isabel Hood. All rights reserved.
This content was written by Isabel Hood. If you wish to use this content in any manner, you need written permission. Contact Mickey Marquez for details.