New Year in Mexico - Pozole Recipe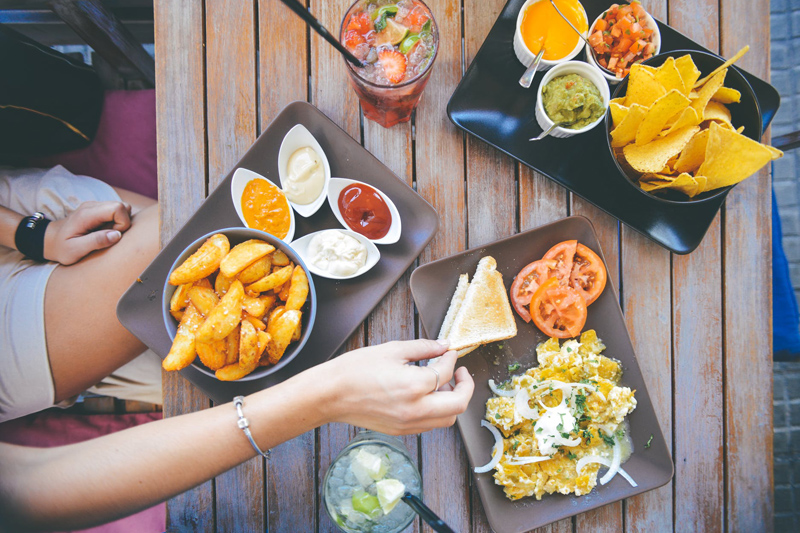 The Aztecs' ceremonial "potzolli" still plays an important role in the Mexican diet of the 21st century, and on New Year's Eve, it will be protecting countless tummies from the effects of all the raucous celebrations and the inevitable - and abundant - consumption of alcohol! Thick, nourishing and carbohydrate-rich, it is reckoned to stave off the "cruda", literally "raw", on New Year's Day. Whatever its talents as a hangover cure or preventor, pozole is one of Mexico's most ancient and historical dishes and while it has undergone some changes over the centuries since the Spanish Conquest – the post-Columbian pork is a very popular ingredient – it is still deeply Mexican; and its past is gory, as it is said that the original broth prepared in Aztec times contained the limbs of sacrificed prisoners of war and was eaten by priests and nobles during religious ceremonies…..
The Náhuatl word "potzolli" translates as frothy which may describe the result of the nixtamalisation, the soaking of the corn in water slaked with lime – perhaps froth rose to the surface of the water during this process or during the cooking. A very specific type of maize is used, known as "cacahuazintle", whose grains are hard, very white and considerably larger than the more familiar "sweetcorn" – and it is often sold outside Mexico as hominy or corn for pozole/maiz para pozole. The soaking with lime softens the grains and facilitates the removal of the outer skin and during the lengthy cooking process, the grains burst open into a flower shape.
Although pozole is more of a celebration dish served on festive occasions than daily fare, it is so popular that there are restaurants, known as "pozolerías", which serve nothing but the Aztecs' potzolli. It comes in many guises and colours, either soupy or stewy, and countless different ingredients find their way into it – it can be red or green, depending on whether tomatoes or the bright green "tomatillos" (Mexican green husked "tomatoes") go into the broth; coastal cooks add seafood while inland cooks are more like to go for meat such as chicken or pork; some regions flavour their pozole with fresh cheese, while others include pork scratchings or "chicharrón"; and in many cases, it is flamboyantly garnished with fresh Mexican oregano, sliced radishes and purple onions, shredded lettuce, avocado and strips of deep-fried tortilla.
Pozole is only as good as its broth, and it is important to source some unusual piggy ingredients for the recipe below. Traditionally, a whole pig's head is used, and in Mexico this particular item is fairly easily come by. The meat, once cooked and picked out, is wonderfully gelatinous and soft, but apart from the fact that the whole process is somewhat grisly, my butcher has to go to considerable lengths to obtain a head for me (very popular for pet food apparently!). Pigs' trotters however are more readily available and not quite such a challenge to deal with. You may need to order them in advance but it is well worth doing so as they too contribute jelly to make a wonderfully rich stock and are tender and luscious. You can obviously just use diced stewing pork, but the result is not comparable.
The other important, although not essential, ingredient is a good dash of tequila!
Feliz Año Nuevo – Happy New Year!
New Year's Eve Red Pozole Recipe – Pozole Rojo de Año Nuevo
Serves 6
For the stock:-
250 g/9 oz corn for pozole
550 g/1 1/4 lb pork spareribs
1 pig's ankle and trotter or 2 pig's trotters, split lengthways and well scrubbed
400 g/14 oz stewing pork
1 whole garlic head, halved widthways
200 g/7 oz onions, peeled and coarsely chopped
For the red chilli sauce:-
50 g/2 oz ancho chillies
15 g/1/2 oz guajillo chillies
100 g/4 oz onions, peeled and coarsely chopped
4 garlic cloves, peeled
15 ml/1 tbsp olive oil
30 ml/2 tbsp tequila (optional)
Sea salt and freshly ground black pepper
For the garnishes:-
Dried Mexican oregano
3 limes, halved
75 g/3 oz radishes, about 10, sliced
125 g/4 1/2 oz cos/romaine lettuce, shredded
50 g/2 oz red onions, peeled and finely sliced
15 g/1/2 oz fresh coriander/cilantro, coarsely chopped
150 g/5 oz tortilla chips
Prepare the pozole corn according to the instructions on the packet – it may require soaking overnight.
Place the remaining stock ingredients in a large pan and bring to the boil. Turn the heat right down and simmer until the meat is tender and falling off the bone, between two and three hours.
For the sauce, heat a heavy frying pan over medium heat and toast the chillies, pressing down on them with a spatula, until they start to smell aromatic, about 3 minutes. Flip them over and do the same on the other side. Place in a bowl, cover with boiling water, put a small saucepan lid or plate on top to keep them submerged, and set aside to soak for 30 minutes. Drain, discard the stem and seeds, and place in a food processor along with the onions, garlic and plenty of seasoning. Process to a fairly smooth purée.
Heat the olive oil in a frying pan and add the chilli sauce. Whisk in the tequila and cook over medium heat, stirring regularly, for 15 minutes.
Strain the stock through a large sieve into a clean saucepan. Bring it back to the boil and cook over high heat until it is reduced by one third.
When the contents of the sieve are cool enough to handle, strip the meat from the bones. Discard the bones and any skin, gristle and cartilage and shred all the meat coarsely.
All the above steps can be done well ahead of time and everything refrigerated for up to 48 hours if convenient.
Stir the chilli sauce and corn with its cooking water into the stock and simmer for 15 minutes. Add the meat and simmer for another 15 minutes. Taste and adjust the seasoning.
Ladle the pozole into large, warm soup bowls and serve immediately. Offer the garnishes separately for each diner to sprinkle liberally into their pozole.
Buén provecho y Feliz Año Nuevo!
| | |
| --- | --- |
| Chilli and Chocolate Stars of the Mexican Cocina by Isabel Hood is available from Amazon.co.uk | Just The Two of Us Entertaining Each Other by Isabel Hood is available from Amazon.com and Amazon.co.uk |
You Should Also Read:
New Year in Mexico - Shrimp Broth
New Year in Mexico - Churros and hot chocolate
Christmas in Mexico - Posadas and Piñatas


Related Articles
Editor's Picks Articles
Top Ten Articles
Previous Features
Site Map





Content copyright © 2023 by Isabel Hood. All rights reserved.
This content was written by Isabel Hood. If you wish to use this content in any manner, you need written permission. Contact Mickey Marquez for details.