Veracruz – Camarones Enchipotlados Recipe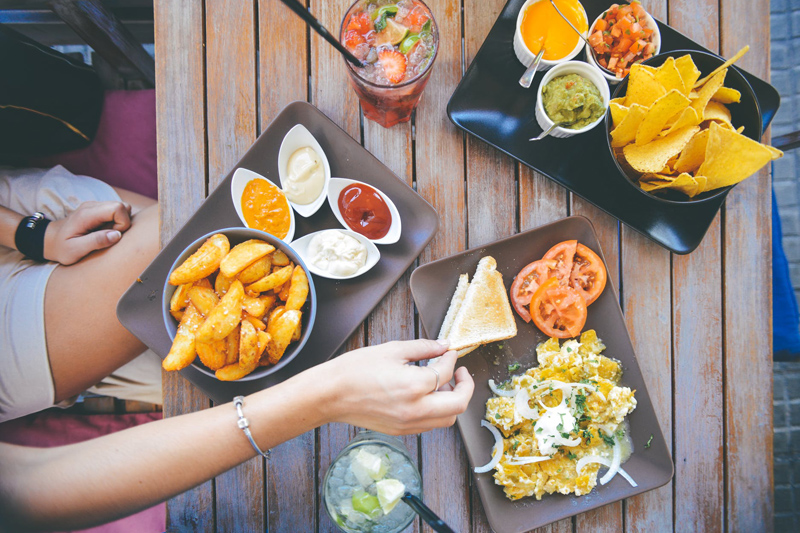 The state of Veracruz is blessed with rivers, an extensive coastline and fabulously fresh fish and seafood. The magnificent "langostinos" with their blue black shells and incredibly long whiskers are caught along the shore where the rivers run into the sea and are almost as long as your hand. They are a renowned speciality of the region, often cooked very simply on a griddle, or perhaps with nothing more than a garlic clove or three or five, some coarsely chopped parsley and a sprinkling of the local green chilli – all methods which showcase their sweetness and sparkle as they will after all have only been caught a few hours before.
However, the very "Jarocho" or Veracruzano chipotle chilli, the smoked version of the famous regional jalapeño, is one of the langostino's favourite and most popular companions, and while a chipotle sauce is invariably robust and mouth-tingling, it partners langostinos as well as all sorts of prawns and shrimp to perfection – and Langostinos or Camarones Enchipotlados are one of Veracruz's most classical and typical seafood dishes.
Camarones © Philip Hood
A stroll through the market of the port of Veracruz for instance will turn up any number of langostinos or camarones in chipotle sauce – one cook may make them into a kind of stew, as in my recipe below – nice and easy to eat, rolled up a warm corn tortilla; another may fry the langostinos still in their shells and then toss them with the sauce – considerably messier; or they may be skewered, cooked over hot coals and served with the sauce on the side – equally messy and requiring asbestos fingers! In all cases they will be juicy, spicy, wonderfully fresh tasting and yet deeply-flavoured.
If you can get hold of raw langoustines, do use them as they are perfect for this dish – but if not, large raw tiger or king prawns/shrimp work equally well. And while I invariably use olive oil in all my cooking, including Mexican, in the case of la cocina veracruzana, it is actually very traditional as the port played an essential role during the Spanish colonial period.
Serves 2 generously as a main course
10 g/1/3 oz chipotle morita chillies
20 g/3/4 oz pasilla chillies
500 g/18 oz tomatoes, halved
6 garlic cloves, unpeeled
45 ml/3 tbsp olive oil
200 g/7 oz onions, peeled and coarsely chopped
500 g/18 oz peeled raw fresh or frozen langoustines or tiger or king prawns, defrosted, peeled and deveined
10 g/1/3 oz fresh coriander/cilantro, coarsely chopped
Warm corn tortillas or cooked white rice, to serve (optional)
Sea salt and freshly ground black pepper
Heat a heavy frying over medium heat and toast the chillies, pressing down on them with a spatula, until they start to smell aromatic, about 3 minutes. Flip them over and do the same on the other side. Place them in a bowl, cover with the hot stock, put a small saucepan lid or plate on top to keep them submerged, and set them aside to soak for 30 minutes. Drain the chillies and tear them open. Discard the stems and seeds and pull out any veins. Place the chillies in the bowl of a food processor.
While the chillies are rehydrating, heat the grill to high. Line the grill pan with kitchen foil and arrange the tomatoes, cut side up, and garlic cloves on it. Grill 10 cm/4 in from the heat for about 20 minutes, until lightly charred, turning the garlic cloves over half way through. Cool, then peel the garlic cloves. Add them to the food processor with the chillies, along with the tomatoes and any juices. Process to a chunky purée.
When the chillies and tomatoes are under way, heat the olive oil in a frying pan and cook the onions until soft and golden. Add the tomato purée and some seasoning, and cook over medium heat for about 15 minutes, stirring often, until nice and thick. Check the seasoning.
The sauce can be prepared up to this point several hours or even days ahead and refrigerated. Reheat before using.
Toss the prawns into the sauce and cook, stirring regularly, until they just turn pink – do not overcook them or they will be tough. Check the seasoning again.
Serve immediately, sprinkled with coriander. Roll the camarones into warm tortillas and provide plenty of paper napkins – or cooked rice is a good accompaniment if you prefer.
Buén provecho!
| | |
| --- | --- |
| Chilli and Chocolate Stars of the Mexican Cocina by Isabel Hood is available from Amazon.co.uk | Just The Two of Us Entertaining Each Other by Isabel Hood is available from Amazon.com and Amazon.co.uk |
You Should Also Read:
Mexico's Regional Gastronomies - Veracruz
Veracruz - Mole de Xico Recipe
Mexico's Regional Gastronomy


Related Articles
Editor's Picks Articles
Top Ten Articles
Previous Features
Site Map





Content copyright © 2022 by Isabel Hood. All rights reserved.
This content was written by Isabel Hood. If you wish to use this content in any manner, you need written permission. Contact Mickey Marquez for details.