Veracruz - Chicken Tlatonile from Huatusco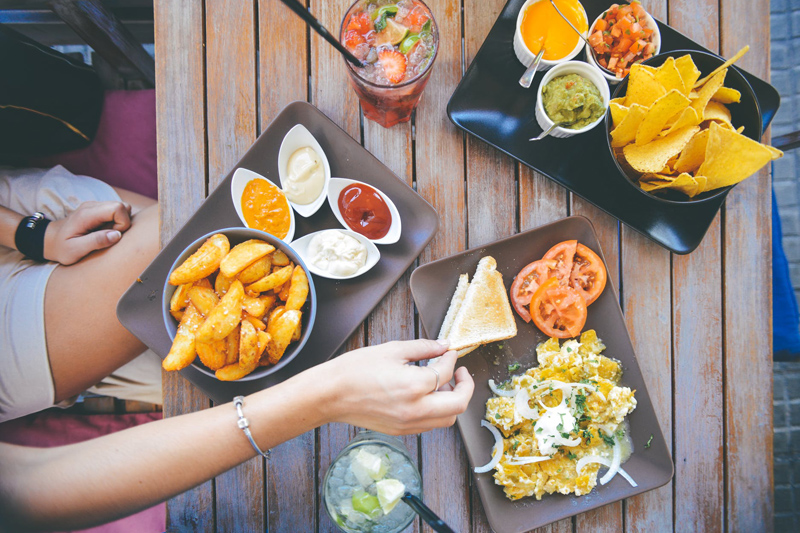 Huatusco, in the highlands of the state of Veracruz, is said to be of Italian origin. Although there have been people living on the site since the time of the Aztecs, it was in the late 1800s that a joint project between the Mexican and Italian governments relocated Italian nationals to the area to work in the coffee, sugar and fruit plantations. These immigrants will undoubtedly have left some kind of culinary legacy, but the gastronomy of the town is founded not on pasta and pizza but on ants and more particularly on the famous local "tlatonile", a "mole" based on ancho chillies and sesame seeds.
As far as the ants are concerned, the Huatusqueños are often affectionately known as "Chicataneros", due to their predilection for the large chicatana ants which find their way into a surprising number of dishes – and which have a reputation for being a powerful aphrodisiac! The ants, which are considered a great seasonal delicacy by the insectivore locals, are harvested at dawn at the very beginning of the rainy season, toasted and ground with salt and garlic into a paste which is then simply rolled up into a warm tortilla, incorporated into a stew, sprinkled on seafood, etc......
While I have eaten a grasshopper but never an ant, I have sampled and cooked several versions of the Huatusqueño "tlatonile" – and love its toasty depth of flavour provided by the sesame seeds. These particular seeds are not indigenous to Mexico and the modern version of tlatonile is therefore post-Hispanic. It is a simple "mole" which in its earliest form predates the infinitely more elaborate and more famous versions like Mole Poblano, and it is this simplicity which is its greatest charm perhaps. Despite its minimalism, it is more of a celebration than an everyday dish, which originated as a matrimonial offering prepared by the bride's new mother-in-law for the wedding ceremony – there are even records of its existence and significance in ancient codexes. According to Bernardino de Sahagún, the Franciscan friar who lived in Mexico and studied Aztec culture and history in the second half of the sixteenth century, the name itself can be translated as "sauce of the Lords": "Tlatoani" meaning ruler or governor, and "molli", sauce or stew.
The meat or chicken for a tlatonile is traditionally boiled – a decidedly pre-Hispanic cooking method as there was no frying in Mexican cooking until after the arrival of the Spaniards and their fat, tasty pigs – but as you will see in the following recipe, I prefer to brown the chicken first as this step contributes quite substantially to the finished dish.
Look out for my Tlatonile de Pollo Huatusqueño recipe next week!
| | |
| --- | --- |
| Chilli and Chocolate Stars of the Mexican Cocina by Isabel Hood is available from Amazon.co.uk | Just The Two of Us Entertaining Each Other by Isabel Hood is available from Amazon.com and Amazon.co.uk |
You Should Also Read:
Veracruz - Molotes a la Veracruzana Recipe
Veracruz - Camarones Enchipotlados Recipe
Mexico's Regional Gastronomies - Veracruz


Related Articles
Editor's Picks Articles
Top Ten Articles
Previous Features
Site Map





Content copyright © 2022 by Isabel Hood. All rights reserved.
This content was written by Isabel Hood. If you wish to use this content in any manner, you need written permission. Contact Mickey Marquez for details.