Parent Child Interaction Therapy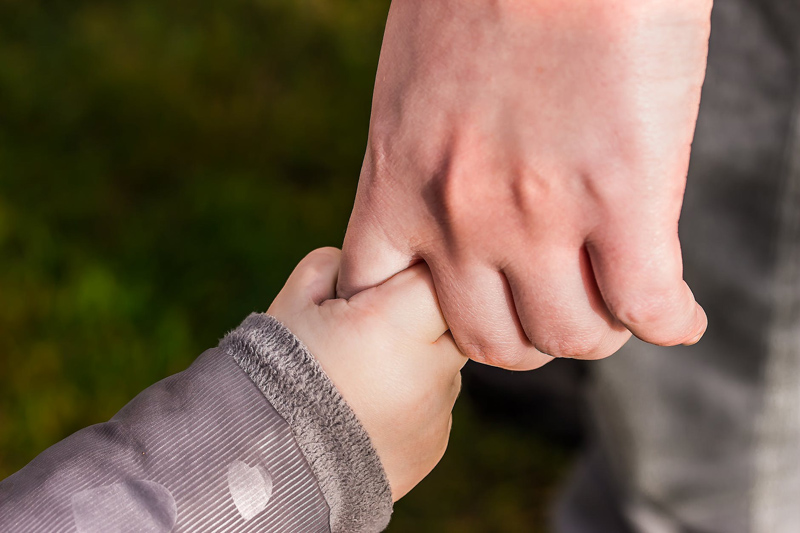 Parent-Child Interaction Therapy (PCIT) blends together effective strategies for parents to learn to manage children with aggressive, rebellious or other challening behaviors and provides supervised opportunities for each child and parent to experience enjoyable play times together with the goal of developing a positive relationship between them.
This is more signficant to many parents than a multi-service approach addressing all the needs of the family in crisis at once - feeling successful in developing better relationships with our children can change our whole view of the world.
Children who experience sudden or extended crisis situations in their families may develop behavior problems that create long-term rifts between the parent and child. A parent may be overwhelmed, absent due to health or legal problems, or may not have learned healthy or age-appropriate behavior management skills.
Trained therapists assist in both the parent-directed behavior management and child-directed play interactions. Parents who learn new skills and responses to their children as well as more rewarding ways to play with them benefit immediately by their success during sessions. Children learn to respond positively to the parent who becomes more consistant and fair in behavior managment.
As the quality of their play and other interactions improve, the child learns to expect the parent to be firm and predictable, and the parent begins to expect more pleasant interactions as well as better control over difficult situations.
PCIT professionals help parents learn ways to gradually reduce their son or daughter's disruptive behavior and gradually increase cooperative behavior. Children benefit by their parents learning to 'catch them being good' as well as ignoring rather than rewarding attention-seeking behavior. The child develops expectations that predictable appropriate positive or negative consequences will follow from the good or unacceptable choices that they make.
Gentle discipline, support and structure allow children who have a history of violent or destructive outbursts to learn how to get along more easily in the world and respond positively to other adults in charge. Children are rewarded for learning to substitute gradually better behaviors for the unpleasant habits that have developed over time.
When parents understands how one child's experiences, expectations and perceptions of their daily lives affect behavior, they often generalize the skills that help them build healthier relationships with other family members. Other children in the family benefit from the parents' new strategies and the targeted child may be noticeably better behaved at school and on community outings.
Parent-Child Interaction Therapy has also been used to improve the quality of life of children in foster care, to soothe those who have anxiety or panic attacks, and has been effective in some situations to aid children who have had problems with stuttering.
Browse at your local bookstore, public library or online retailer for books about Parent Child Interaction Therapy and other strategies for building trust and positive behavioral support at home, like:
Parent-Child Interaction Therapy: Second Edition by Cheryl Bodiford McNeil and Toni L. Hembree-Kigin - also available in paperback
and
Blending Play Therapy with Cognitive Behavioral Therapy: Evidence-Based and Other Effective Treatments and Techniques
.
Journal of Speech, Language, and Hearing Research
Parent–Child Interaction Therapy Effective in Reducing Stuttering
https://jslhr.asha.org/cgi/content/abstract/51/3/636
Getting Behavior in Shape at Home using Positive Behavioral Supports
https://www.pbis.org/family/faqs.aspx
You Should Also Read:
Parenting Children With Health Issues
Grandparents of Children with Special Needs
Positive Behavior Supports in the Classroom


Related Articles
Editor's Picks Articles
Top Ten Articles
Previous Features
Site Map



Follow @DownSynAdvocacy
Tweet





Content copyright © 2022 by Pamela Wilson. All rights reserved.
This content was written by Pamela Wilson. If you wish to use this content in any manner, you need written permission. Contact Pamela Wilson for details.