Positive Behavior Support in the Classroom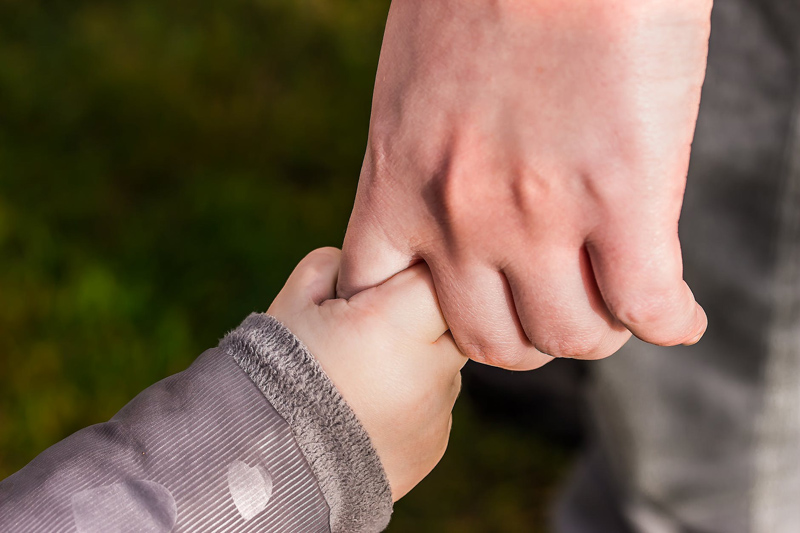 Students with developmental disabilities who responded to lack of support by developing or engaging in challenging behaviors have most often been removed from inclusive classrooms or not given the opportunity to participate where inclusive programs might have been offered. The availability of strategies originally known as Positive Behavior Support should have eliminated these barriers many years ago.
Positive Behavior Support (PBS) was developed as a thoughtful and effective alternative to strategies first brought into practice to respond to self-injurious, disruptive or dangerous behaviors from individuals who were considered to have significant disabilities.
Those who had no other way to communicate except through behavior were often subjected to aversive techniques for behavior modification that in any other circumstance would have been recognized as torture. This history has had terrible repercussions in schools since students with disabilities were given the opportunity to enroll in classrooms and the right to pursue an education.
Through the hard work of many advocates and legislators, and the words of people with disabilities who had been victimized by aversive techniques, an amendment in the 1997 Individuals with Disabilities Education Act (IDEA) established positive behavioral interventions and strategies (PBIS), as the recommended form of addressing challenging behaviors in students.
Basic parts of establishing a positive behavior support plan are the Functional Behavioral Assessment(FBA) and the Behavior Intervention Plan (BIP).
Comprehensive training and assistance for those who looked to comply with the requirement of IDEA 1997 has been available to all schools and districts through the U.S. Office of Special Education Programs' Technical Assistance Center on Positive Behavioral Interventions and Supports (PBIS), at PBIS.com.
More than a decade after the 1997 amendments, schools in many districts throughout the USA have little experience with or knowledge of the principles of Positive Behavior Support. So many administrators have faced other serious difficulties and what might seem like unrelated problems in their districts, meeting the needs of students in special education has sometimes been given lower priority.
Some families who advocate for opportunities for their children to grow up in neighborhood schools or in mainstream classrooms with appropriate support have faced opposition and sometimes hostility within their local districts. Some of their requests for implementation of Positive Behavior Support plan have been met with unsatisfying results, delays or denials that PBIS is appropriate. It is hoped that PBIS will gain greater recognition through the 'No Child Left Behind' (NCLB) Act.
Other families have discovered better news - that Positive Behavioral Supports and Interventions are being offered to support and encourage all students in their local schools, with state-wide initiatives for training and implementation. Some principals who were introduced to Positive Behavior Support strategies for students with IEPs worked with teachers and parents long enough to understand that these techniques could be useful for other students whether disruptive behavior was involved or not. It has been proven valuable for academic achievement, greater confidence and better social skills, elimination of bullying and reduction of violence.
Families and educators appreciate having trained professionals to introduce the concepts of PBIS and implement individual or school-wide programs. Positive Behavioral Support planning relies on a perceptive Functional Behavioral Assessment as well as an effective and flexible Behavioral Intervention Plan.
The Functional Behavioral Assessment (FBA) includes identification of a targeted behavior, observation and recording of what is happening in the time preceding the behavior. The resulting Behavioral Intervention Plan (BIP)creates less probability of that behavior resulting from the situation or atmosphere (or emotion) observed by finding ways to teach and reward appropriate behavior with positive attention and benefits; to assign consequences to unacceptable behavior as well as plans for intervening during disruptive or risky behavior and of course preventing it from happening.
Introducing the concepts of positive behavioral support and effective intervention into schools was found to have great effects on the culture and environment of all classrooms and school buildings. The National Technical Assistance Center on Positive Behavior and Intervention Supports has information on all levels of PBIS enhancements for schools and states.
There are many resources for parents to become familiar with the terminology and planning involved in developing an individual program of positive behavioral supports and interventions. Although it might seem complicated, it has proven effective for improving lives as well increasing educational opportunities and achievement.
Many families provide information from OSEP's PBIS.com website to their neighborhood school principals as well as introducing the strategies and resources to PTA boards and teachers.
Adults with autism have reported that they experienced Applied Behavioral Analysis (ABA) during childhood and teen years as abuse. Both parents and teacher may lack the perspective to rescue a student who has been subjected to results-oriented behavior modification that benefits only adults in charge.
Browse at your local bookstore, public library or online retailer for books about establishing
peer mentoring programs and
positive behavioral supports and interventions
at school.
Family Village Links
Positive Behavior Supports
Social Skills
PBIS.org
Frequently Asked Questions
about PBIS
Help Me with My Toddler!
https://appliedbehavioralstrategies.wordpress.com/2012/02/13/help-me-with-my-toddler
Quiet Hands
https://juststimming.wordpress.com/2011/10/05/quiet-hands
Building Inclusive School Cultures Using School-wide PBS: Designing Effective Individual Support Systems for Students with Significant Disabilities
https://www.pbis.org/main.htm
Click here to download the article. Reprinted by permission. For more information about the work of TASH, click here or call 1-800-482-8274.
Comportamiento Positivo y Soporte
"El Centro de Asistencia Técnica en Intervenciones para el Comportamiento Positivo y Soporte (PBIS por sus siglas en inglés) fue establecido por la Oficina de Programas de Educación Especial. El Departamento de Educación dio a las escuelas capacidad de información y asistencia técnica para identificar, adaptar y sustentar practicas efectivas de alcance escolar."
Disability Solutions eNewsletter
Positive Behavior Support
https://www.disabilitysolutions.org/newsletters/volume4.html
Practical Approaches to Behaviors that Drive You Crazy
https://www.disabilitysolutions.org/pdf/4-1.pdf
More than Down Syndrome - A Parent's View
https://www.disabilitysolutions.org/pdf/3-5-6.pdf
Wrightslaw on Behavior Problems & Discipline
Functional Behavior Assessments & Behavior Intervention Plans
https://www.wrightslaw.com/info/discipl.index.htm
University of Oregon Resources
Positive Behavior Support at School
https://darkwing.uoregon.edu/~ttobin/
University of Oregon Resources
Difficult Behaviors and Successful Interventions
Function Based Support at School
https://darkwing.uoregon.edu/~ttobin/enufhtml.htm
---------------
National Forum on Positive Behavior Support October 2008
https://www.pbisillinois.org/forum08.html
School-wide Positive Behavior Support:
Integrated Systems for ALL Students
Positive Behavioral Supports At Home
https://www.pbis.org/families.htm
Positive Behavioral Supports and the Law
https://www.pbis.org/PBISandlaw.htm
Parent-Child Interaction Therapy
https://www.bellaonline.com/articles/art58273.asp
From the Special Education website at BellaOnline.com:
Harassment of Children with Disabilities at School
https://www.bellaonline.com/articles/art8693.asp
You Should Also Read:
Using Behavior as Communication
Behavior as a Medical Symptom
Person Centered Planning


Related Articles
Editor's Picks Articles
Top Ten Articles
Previous Features
Site Map



Follow @DownSynAdvocacy
Tweet





Content copyright © 2022 by Pamela Wilson. All rights reserved.
This content was written by Pamela Wilson. If you wish to use this content in any manner, you need written permission. Contact Pamela Wilson for details.